Day of Action: Pro-EU campaigners Open Britain hold biggest nationwide push since Brexit referendum
Pro-European street stalls and leafleting to take place across the country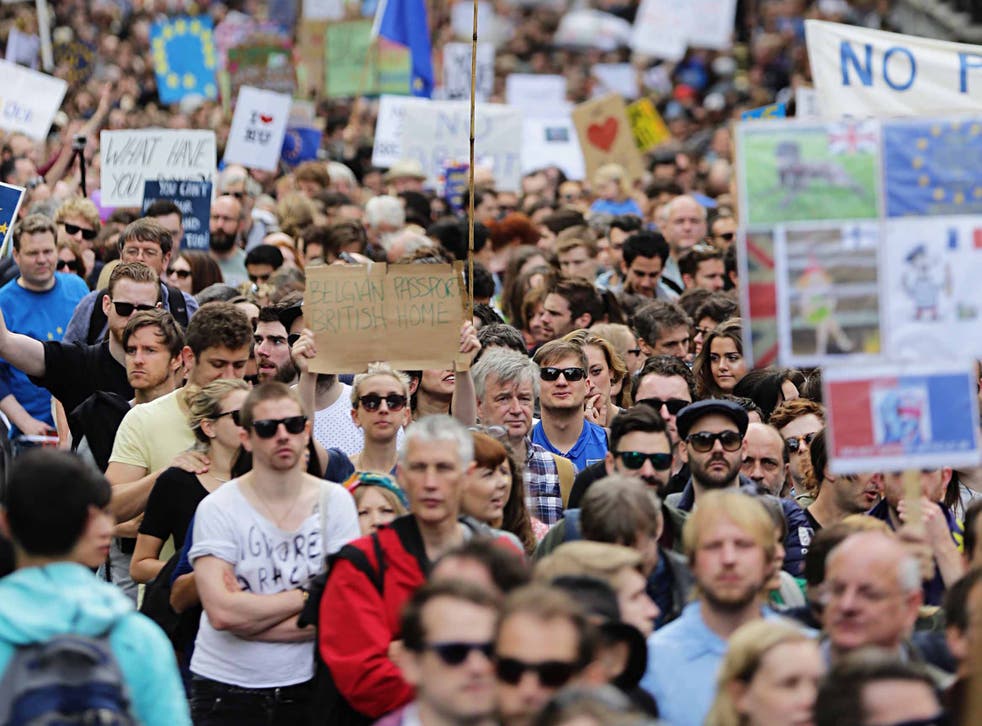 Pro-European campaigners are to hold their biggest day of action since the referendum on Saturday with more than 100 simultaneous events across the country.
The push to gain momentum for their cause will include street stalls and leafleting and comes ahead of critical Brexit votes in the House of Commons next week.
Volunteers for the Open Britain campaign group will aim to speak with thousands of people during the day to convince them of the need to mobilise.
Labour MP Daniel Zeichner, who will be out in his constituency of Cambridge, said: "I support the work done by the campaign Open Britain, which is fighting against a hard Brexit.
"The Prime Minister's plan to leave the single market and the customs union will severely damage our economy and I am against any deal which will adversely affect our vibrant and tolerant country.
"Pro-European residents of Cambridge and towns across the country should show support for the EU and the ideals it stands for."
On Monday the legislation giving Theresa May the power to trigger Article 50 returns to the Commons where MPs will vote on whether to accept to amendments to the bill backed by the House of Lords.
Brexit, Budget and Donald Trump: PM's Brussels talk in 60 seconds
The changes would see the bill also give EU citizens the same rights to live and work in Britain after Brexit as they had before, and give MPs a meaningful vote on the final Brexit deal.
The leaflet produced for the day of action, Let's Get the Best Deal for Britain, calls on voters to write to their MPs asking them to support the two amendments and commit to opposing any Brexit deal that would make their constituents poorer.
Open Britain wants MPs from across the House to follow the example of the House of Lords and vote for the amendments before Article 50 is triggered.
The campaign has e-mailed its supporter list of more than 500,000 people urging them to get in touch with their MPs, with template emails available for both the amendments on EU nationals and a meaningful vote.
Street stalls will be held in locations across the country, including London, Bristol and Manchester, with many in areas that voted to leave the EU including Milton Keynes, Weston-super-Mare, Ripon, Marlborough, Leighton Buzzard, Sutton, Fareham in Hampshire and Sevenoaks in Kent.
Ms May is under pressure from Tory backbenchers to make concessions on the Article 50 Bill, in particular on the amendment to give Parliament a meaningful vote.
Join our new commenting forum
Join thought-provoking conversations, follow other Independent readers and see their replies