Aung San Suu Kyi will let Rohingya refugees return to Burma, says minister Mark Field after meeting
'Her pledge – and the proof will be in the pudding – is that she will allow those who wish to return to do so,' Mark Field says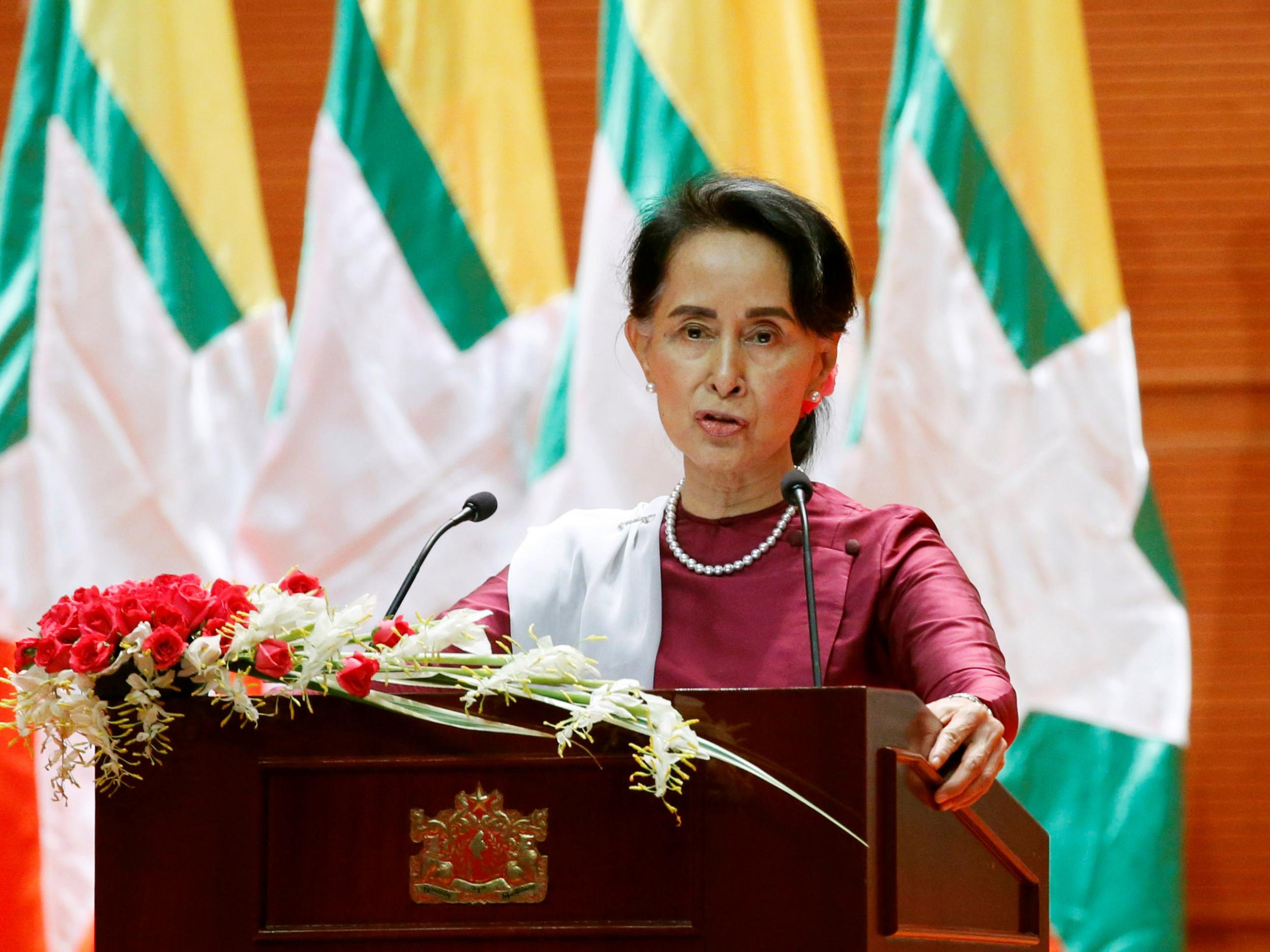 Aung San Suu Kyi, the Burmese leader, has provided an assurance that hundreds of thousands of Rohingya Muslim refugees who have fled the country will be allowed to return, according to the Foreign Office.
Mark Field, Britain's minister for Asia, who recently met with Ms Suu Kyi in the capital Naypyidaw, said she had given a "strong commitment" to those who wanted to return.
But the comments will be met with scepticism as a United Nations planned visit to Rakhine – a scene of much bloodshed – was cancelled by authorities on Thursday.
It is thought that more than 400,000 Rohingya have fled across the border to Bangladesh and Ms Suu Kyi – a Nobel Peace Prize winner – has faced intense criticism for her refusal to condemn the actions of government security forces.
"Her pledge – and the proof will be in the pudding – is that she will allow those who wish to return to do so," he told BBC Radio 4's Today programme.
"There are now hundreds of thousands of Rohingya who are on the Bangladeshi side of the border. I think there is a big question as to how many will feel confident enough with the security implications of what has happened in the country to return."
But Mr Field said the Burmese leader is in a "difficult position" over the crisis and insisted she is the best hope for democracy in the country.
"She is in a difficult position. Under the constitution the military remains very powerful. There are only small steps that have taken place in recent years towards democracy," he said.
"She finds herself treading a fine line between the international criticism, which we have obviously seen in the last six months, but also public opinion in Burma which remains very strong anti-Rohingya.
"Whatever else happens, she is the best hope for ongoing democracy in Burma. What would be calamitous would be for it to fall back into military dictatorship."
Join our commenting forum
Join thought-provoking conversations, follow other Independent readers and see their replies