'Ditch Ipsa': MPs bite the hand that is feeding them a pay rise
Future of parliamentary regulator questioned as Miliband and Clegg say they will turn down a 10 per cent salary increase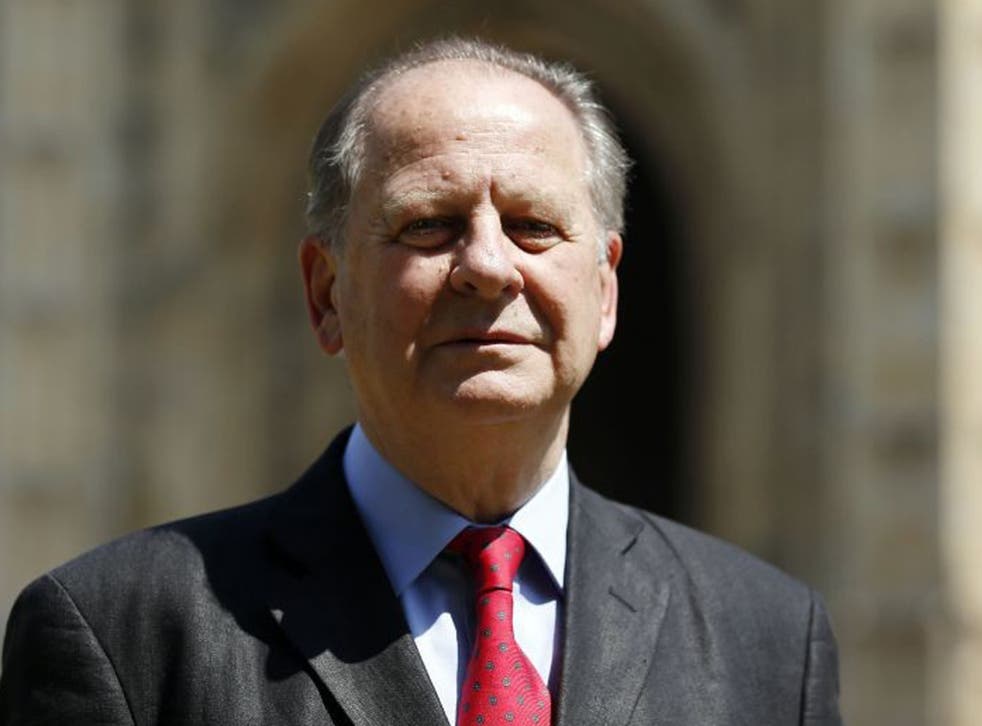 MPs from across the political spectrum today turned on Parliament's pay and expenses regulator threatening to abolish the organisation that wants to award them a pay rise.
Education Secretary Michael Gove dismissed the Independent Parliamentary Standards Authority (Ipsa) as a "silly organisation" and said they could "stick" their proposed 11 per cent salary hike.
Others questioned whether Ipsa itself, which costs £4 million a year to run, provides good value for money, and called for a vote in the House of Commons on whether it should be abolished.
A number of MPs including Nick Clegg and Ed Miliband said they would not accept the pay rise – which will increase MPs salaries to £74,000 in 2015.
At the heart of MPs anger is the way Ipsa has managed to drag out the debate on Parliamentary salaries for over a year – stoking public resentment over how much they are paid.
They point out that while Ipsa has proposed a large headline pay rise at the same time they are removing other lesser known benefits – such as MPs final salary pension schemes and generous grants when they lose their seats which will actually make them worse off.
But Ipsa's chairman Sir Ian Kennedy remained defiant saying the package of measures ended the "historic peculiarities" that had grown up around MPs' pay.
"We are recommending a modern, professional approach which also means refining the rules on expenses and business costs to rule out MPs claiming for an evening meal," he said.
Under the planned shake-up, the current salary of £66,396 will rise to £74,000 after the election in May 2015.
From then wages would increase annually in line with average UK earnings.
The existing final salary pension scheme would be downgraded to career.
Death in service benefits would also be reduced from four and a quarter times salary to twice salary, and widows will be entitled to less.
In total the pension changes would save £2.5 million in the first year, according to Ipsa.
The old pre-2010 "resettlement grants" of up to £65,000 for departing MPs, even if they stood down voluntarily, will not be brought back.
In 2015 there would be interim arrangements of up to £33,000 for those who lose an election, but by 2020 defeated politicians will only be entitled to two weeks' pay for every year of service if they are under 41, and three weeks if they are older - similar to redundancy terms in the rest of the public sector. Parliamentary expenses would also be tightened again.
MPs said they would gladly forego the pay rise if they could also abolish Ipsa.
The Labour MP Tom Harris said: "If we abolish Ipsa, I will gladly vote to limit MPs' pay to a 1 per cent rise. But will our party leaders offer us that option?"
Tory backbencher Douglas Carswell wrote on his blog: "Ipsa has today managed to achieve something remarkable: all the public scorn that comes with a £6,500 pay rise for politicians, without the extra pay - at least not until after 2015.
"Ipsa has, unwittingly, given us a clear choice; take the pay rise after 2015 and accept the Ipsa system. Or veto the Ipsa pay hike, and in so doing make it clear we have no confidence in doing things this way.
"Faced with a choice between taking a pay hike, or taking the axe to Ipsa, I would vote to scrap Ipsa every time."
Conservative MP Harriett Baldwin told the BBC it was "clearly an inappropriate time" to bring forward a rise, and added: "I also think we need to question increasingly the value of the £6 million a year that Ipsa is costing the taxpayer to micro-manage my tiny little claims for parking and what have you.
"Let's just transparently publish what we are claiming for. It seems astonishing to me that it's costing £6 million a year for them to manage the expenses of 650 people and to come up with all these consultations."
Downing Street refused to comment on whether the Prime Minister would accept an increase, stressing there would be a consultation before the regulator reached a final decision.
"The cost of politics should go down not up. And MPs' pay shouldn't go up while public sector pay is rightly being constrained," a Number 10 spokesman said.
But Mr Miliband said he would turn down a rise: "I don't think MPs should be getting a 10 per cent pay rise when nurses and teachers are facing either pay freezes or very low increases and people in the private sector are facing similar circumstances.
"I'm very clear - I don't think this package of proposals should go ahead in the current economic circumstances."
Speaking on his weekly LBC radio phone-in, Mr Clegg said: "I cannot remember a time in modern years where so many millions of people who are getting up every morning, working hard in the public sector to keep our public services going, have been put under such a prolonged period of public sector pay restraint.
"That is, to put it mildly, about the worst time in which you seek then to advocate that MPs should get a double digit pay increase."
However, there were voices in favour of the rise. Tory MP Andrew Bridgen said: "MPs are paid about the same as a junior school headmistress or headmaster. I've got lots and lots of those in my constituency, there is only one MP. I can't think of another job where there's only 650 of those roles in the whole of Great Britain that are paid on this sort of level."
Another Conservative, Charles Walker, attacked Mr Cameron, Mr Miliband and Mr Clegg for "politicising" the pay issue, demanding that their salaries be reduced to that of a backbencher.
"Here we are in another pickle with the pay of members of parliament being politicised again by the Prime Minister, the Leader of the Opposition and the Deputy Prime Minister," he said.
"If they don't want MPs to receive this pay rise, which clearly they don't, then the only answer is to scrap Ipsa but they would look pretty stupid arguing for that having argued that this was necessary to clean up politics."
Join our new commenting forum
Join thought-provoking conversations, follow other Independent readers and see their replies