Don't repeal the fox hunting ban – extend it to other cruel sports, urges Green MP Caroline Lucas
David Cameron says he wants to lift the ban on the killings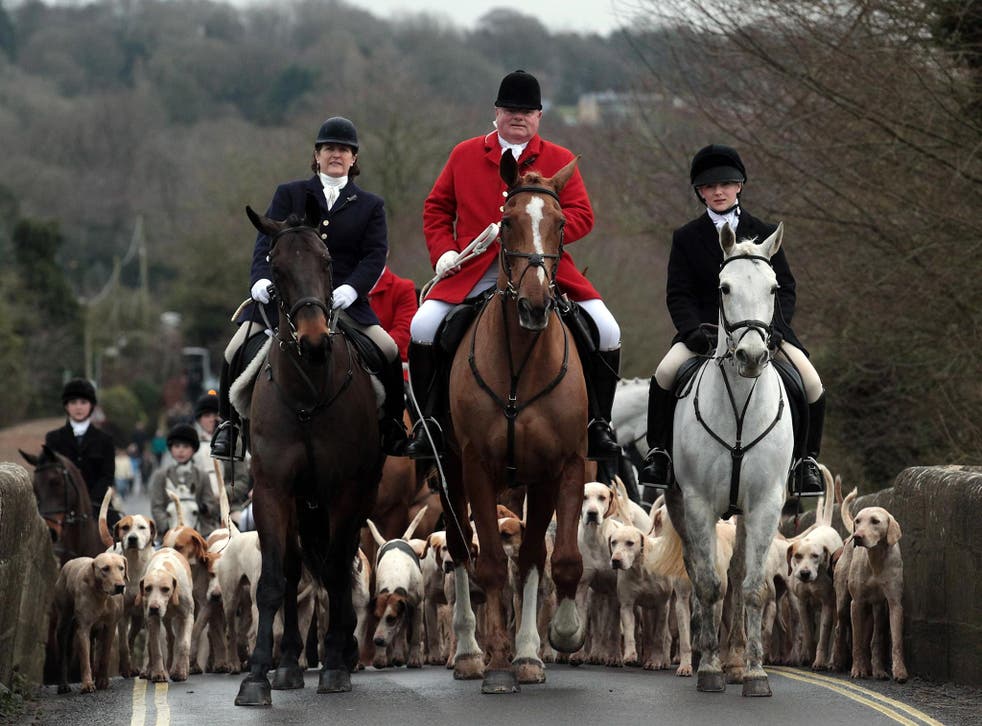 The ban on fox hunting should not be repealed but instead extended to other cruel practices including hare coursing and grouse shooting, a Green Party Member of Parliament has argued.
Caroline Lucas, the Greens' former leader, accused ministers of planning "yet more cruelty to animals" and said existing ban on the animal killings enjoyed the support of the public.
Ms Lucas's intervention in the debate on the future of the Hunting Act is in marked contrast to David Cameron's.
The Prime Minister said last week that he believed in the "freedom to hunt" and revealed that a Conservative government would give MPs a free vote on repealing the ban on fox hunting.
"Why will the Secretary of State not recognise the huge opposition to the idea of repealing the Hunting Act?" Ms Lucas asked Conservative Environment Secretary Elizabeth Truss during a tense question and answer session in the House of Commons on Thursday.
"Instead of proposing yet more cruelty to animals, why will she not look at extending the Act to grouse shooting and hare coursing, which also are cruel and hugely opposed in this country?"
Ms Lucas's suggestion was dismissed by Ms Truss, who described the Hunting Act as a "mistake".
"My support for fox hunting is well known," the Environment Secretary said during the debate.
"The Hunting Act was a mistake, and I strongly support repeal. Acknowledging the strong views on both sides of this debate, I am pleased that the Prime Minister has said that a Conservative Government will give Parliament the opportunity to repeal the Hunting Act on a free vote with a Government Bill in Government time."
"I want to see repeal of the Act," she added.
Ms Truss's comments echo those of the Prime Minister. Writing in the Countryside Alliance magazine, Mr Cameron said he had always supported what he called "country sports" and said opposition to the killings was confined to cities.
"There is definitely a rural way of life which a born and bred Londoner might struggle to understand," he wrote.
"I have always been a strong supporter of country sports. It is my firm belief that people should have the freedom to hunt, so I share the frustration that many people feel about the Hunting Act and the way it was brought in by the last government.
Hare coursing and grouse shooting using dogs is already restricted in the United Kingdom.
Polling by YouGov conducted in January this year found that 51% of the population supported the current fox hunting ban, with only 33% opposed to it.
Polling by Ipsos MORI found that 88% of people believed hare coursing should be illegal.
Join our new commenting forum
Join thought-provoking conversations, follow other Independent readers and see their replies