Doreen Lawrence and Brian Paddick among 30 new peers in House of Lords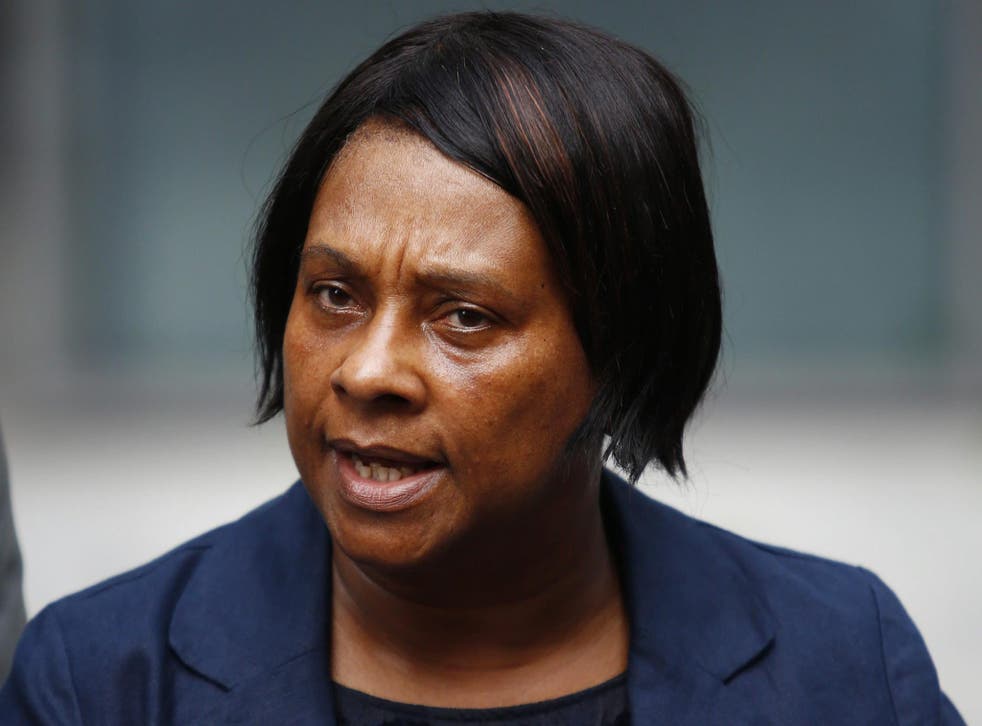 Thirty new members of the House of Lords have been announced by Downing Street, 24 of whom will sit for the Coalition parties.
As disclosed yesterday, Doreen Lawrence, the mother of murdered schoolboy Stephen, becomes a Labour peer.
The 14 new Tory peers include Sir Anthony Bamford, the chairman and managing director of JCB, and Danny Finkelstein, the associate editor of the Times.
Five of 10 new Liberal Democrat peers are women. Among their ranks are Olly Grender, the party's former director of communications, and Alison Suttie, the former deputy chief of staff to Nick Clegg.
Jenny Jones, a long-standing Green Party member of the London Assembly, also joins the House of Lords.
The full list is:
Conservatives
Richard Balfe – former MEP and Conservative Party Envoy to the Trade Unions and Cooperative movement
Sir Anthony Bamford DL - Chairman and Managing Director of JCB Nicholas Bourne – former Leader of the Conservative Group in the National Assembly for Wales
Matthew Carrington – former Conservative MP Daniel Finkelstein OBE – Associate Editor of The Times and former Head of Policy for the Conservative Party
Annabel Goldie DL MSP – Conservative Member of the Scottish Parliament; former Leader of the Scottish Conservatives
Lady (Fiona) Hodgson CBE – campaigner on women's issues; senior member of the Conservative voluntary Party; former Chairman of the Conservative Women's Organisation
Christopher (Chris) Holmes MBE – former Paralympic swimmer; Director of Paralympic Integration at London 2012; Non-Executive Director of the Equality and Human Rights Commission; and a former Non-Executive Director of the Disability Rights Commission
John Horam – former MP; Conservative representative on the Electoral Commission
Howard Leigh - senior corporate finance professional; Conservative Party Treasurer. Former Chairman and current President of Westminster Synagogue; former Trustee of Jewish Care and current Chairman of Jewish Care's Business Group; Trustee of the Jerusalem Foundation in the UK.
Dame Lucy Neville-Rolfe CMG – former senior civil servant, including No10 Policy Unit; former leading Executive at Tesco Plc
Sir Stephen Sherbourne – longstanding political career in Westminster and public affairs, including former Political Secretary to the then Prime Minister (Margaret Thatcher), and former Chief of Staff to the then Leader of the Opposition (Michael Howard)
Michael (Mike) Whitby – Conservative Councillor in Birmingham; former Leader of Birmingham City Council
Susan Williams – former Councillor and Leader of Trafford Council
Liberal Democrats
Catherine (Cathy) Mary Bakewell MBE - former leader of Somerset County Council
Rosalind (Olly) Grender MBE - former Director of Communications for Shelter; former Director of Communications for the Liberal Democrats
Christine Mary Humphreys - President of the Welsh Liberal Democrats; former Member of the National Assembly for Wales
Zahida Manzoor CBE - former Legal Services Ombudsman; former Deputy Chair of the Commission for Racial Equality
Brian Paddick - former Deputy Assistant Commissioner in the Metropolitan Police Service
James Palumbo - co-founder and chairman of Ministry of Sound Group, the international music and entertainment business
Jeremy Purvis - former Member of the Scottish Parliament for Tweeddale, Ettrick and Lauderdale
Alison Suttie - former Press Secretary to the President of the European Parliament; former Deputy Chief of Staff to Nick Clegg and Election Manager for the 2010 General Election
Rumi Verjee CBE - entrepreneur and philanthropist
Sir Ian Wrigglesworth - Liberal Democrat Treasurer; former MP for Teeside Thornaby
Labour
Sir Charles Allen CBE - Non-Executive Director of the London Organising Committee of the Olympic and Paralympic Games; Chairman of Global Radio Group
Sir William Haughey OBE - prominent Scottish businessman and CEO of City Refrigeration Holdings
Alicia Kennedy - former Deputy General Secretary of the Labour Party
Doreen Lawrence OBE - campaigner for justice, race equality and better policing
Jonathan (Jon) Mendelsohn - business advisor and co-founder of LLM Communications
Green Party
Jenny Jones AM – member of the London Assembly; former Chair of the Green Party of England and Wales and former Deputy Mayor of London
Join our new commenting forum
Join thought-provoking conversations, follow other Independent readers and see their replies