Douglas Carswell says Ukip needs a 'fresh face' as leader as tension with Nigel Farage continues
Ukip's only MP has previously called on Mr Farage to 'take a break' from leading the party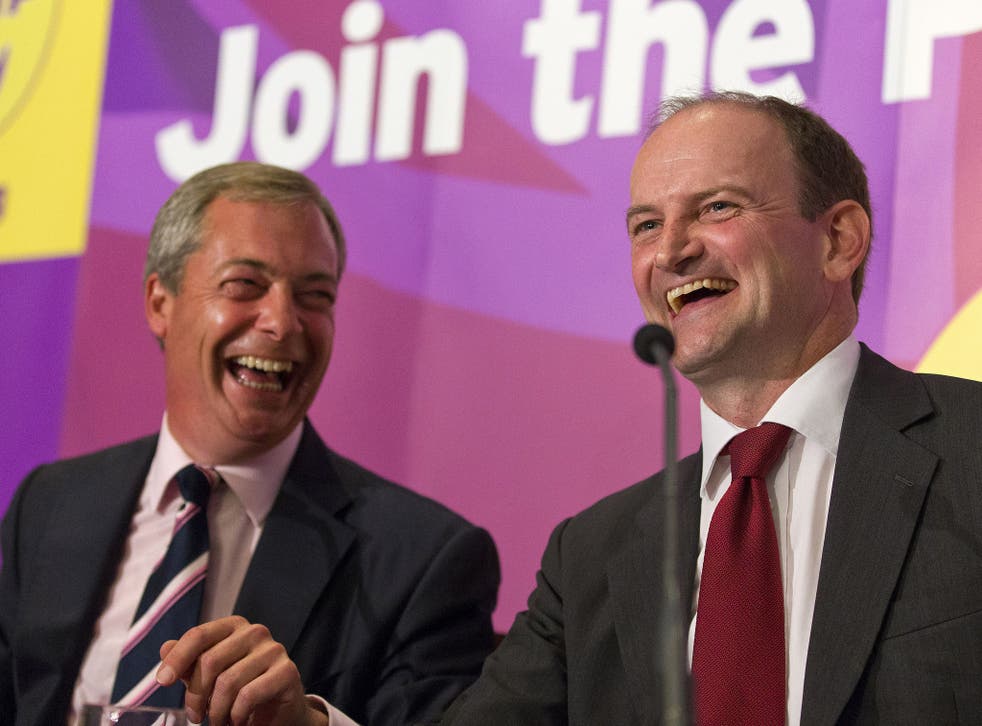 Douglas Carswell has said Ukip needs a "fresh face" as leader but insisted he does not want to take the job from Nigel Farage.
The Clacton MP, who won the Eurosceptic party's only seat in the House of Commons in May after defecting from the Conservatives, argued that Ukip needed to appeal to a wider range of voters.
"It's not for me to decide who the leader of the party is but I think it's fair to say that we all need to think very carefully as to whether we can build beyond the base that we've now got without that change," he told BBC Essex.
"Sometimes a start-up needs to change gear and change its management for it to go to the next level and the Oldham by-election to me said very clearly that I think we need a fresh face."
Despite speculation that Ukip could threaten to take Oldham West and Royton from Labour earlier this month, its candidate John Bickley came second with 23 per cent of the vote, compared to 62 per cent for winning candidate Jim McMahon.
Mr Farage called the result "perverse" and claimed the postal votes were rigged, sparking online ridicule and a jibe from Labour deputy leader Tom Watson, who accused him of "crying over spilt milk".
During the interview, for a documentary to be broadcast next year, Mr Carswell did not mention his leader directly but called for a more "optimistic message" from Ukip's leadership.
Insisting he did not want to lead the party himself, Mr Carswell said there were several contenders within the party, adding: "No party is defined by any one person."
In pictures: The rise of Ukip

Show all 8
He laid out his own vision for Ukip, claiming it could up its 13 per cent share in the polls by becoming an "optimistic, sunshine, smiley, socially liberal, unapologetically free market party".
It is the closest Mr Carswell has come to publicly calling for his leader to step down, although their relationship is notoriously fraught.
In May, when Mr Farage made a swift U-turn on his brief post-election resignation, he called on him to "take a break".
But the Ukip leader has not shied away from attacking his party's first and only MP, reportedly responding to his latest criticism today by telling BBC political correspondent Iain Watson he should "put up or shut up".

Join our new commenting forum
Join thought-provoking conversations, follow other Independent readers and see their replies