Ed Balls causes David Cameron to lose his temper – again
Labour rejoices after PM calls the shadow Chancellor a 'muttering idiot'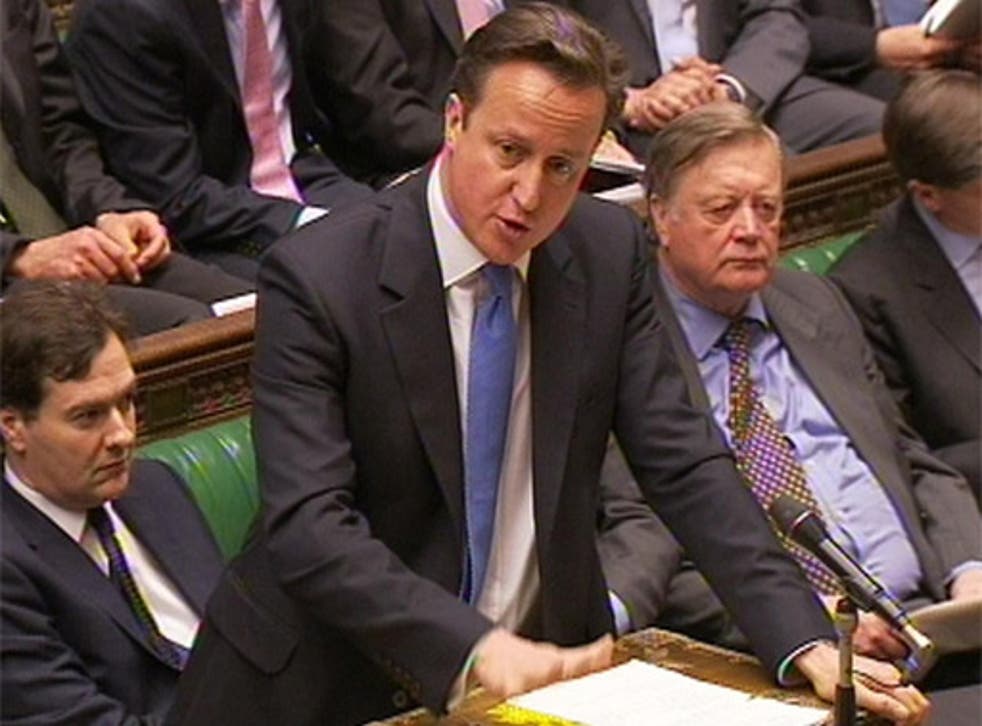 Rarely can being labelled idiotic have been such a source of pride.
David Cameron's dismissal of Ed Balls as a "muttering idiot" at Prime Minister's Questions yesterday was celebrated by Labour politicians after their shadow Chancellor provoked the latest embarrassing outburst from the PM, who was forced to apologise immediately.
The talk of the House yesterday was that Mr Balls incited the remark by urging Mr Cameron to "chillax and have another glass of wine", in reference to recent claims that he is too fond of taking time out to relax.
Answering a question on business enterprise zones, Mr Cameron hailed the Government's economic strategy and said he wanted to find "innovative ways of using our hard-won credibility, which we wouldn't have if we listened to the muttering idiot opposite me". It was left to the Speaker, John Bercow – who knows what it's like to be insulted in Parliament, having been called a "stupid, sanctimonious dwarf" by the Health minister, Simon Burns – to demand that Mr Cameron withdraw his "unparliamentary language". Mr Cameron accepted, saying: "I will replace it with 'the man who left us this enormous deficit and this financial crisis'." The parliamentary rule book, Erskine May, says "good temper and moderation are the characteristics of parliamentary language". The Labour peer Lord Adonis told the BBC he could not "think of anything Ed would rather have had happen during Prime Minister's Questions than to be called an idiot by David Cameron. He will be dining out on this for weeks to come and it will do his standing huge powers of good."
The Conservative former Chancellor Lord Lamont said Mr Cameron's temper "makes him more engaging".
Temper, temper: Cameron clangers
Ed Balls
In January, he compared dealing with the shadow Chancellor, Ed Balls, as akin to "having someone with Tourette's sitting opposite you".
Angela Eagle
He told shadow Chief Secretary to the Treasury Angela Eagles to "calm down, dear" during a debate in the Commons last year.
Nadine Dorries
His ill-judged ire has not always been reserved for the opposite benches. When asked by the Conservative MP Nadine Dorries if he would tell the Deputy Prime Minister Nick Clegg who was the boss, he replied: "I know the honourable lady is extremely frustrated... about..." – pause for laughter that didn't come – "err... maybe I should start that again."
Dennis Skinner
Mr Cameron has had two spats with Labour MP Dennis Skinner, 80, calling him a "dinosaur" and suggesting he take his pension.
Join our new commenting forum
Join thought-provoking conversations, follow other Independent readers and see their replies