Ed Balls on Labour's spending plans: We would scrap winter fuel payouts for rich pensioners
Shadow chancellor says Labour would axe grant for 600,000 better off pensioners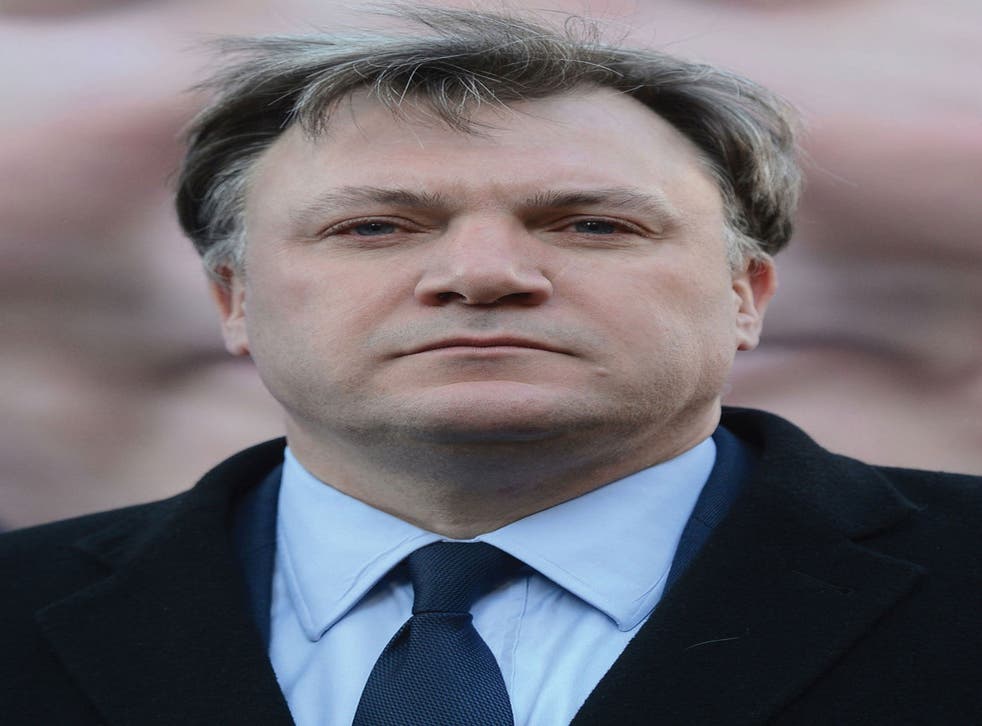 The Coalition's spending limits will be the "starting point" for Labour if it wins the 2015 general election, Ed Balls announced today as he launched a drive to boost his party's economic credibility.
The shadow Chancellor's statement committed Labour to continuing the present Government's spending cuts. In an important speech, he set out for the first time a hitlist of possible Labour cuts including an end to the building of new free schools and huge prisons; industry footing more of the bill for its regulatory bodies; scrapping police commissioners; axeing "top brass" senior officers' posts in the Army and Royal Navy; abolishing overlapping agencies such as those which oversee fire and police forces; slimming down the four bodies responsible for motorists and handing responsibility for the High Speed 2 project to Network Rail rather than a new company.
Mr Balls confirmed that Labour would axe winter fuel payments for 600,000 better off pensioners, a highly symbolic move because it calls into question the party's long-standing support for universal benefits.
He said that Ed Miliband would reveal later this week Labour's plans for "a fair cap on household benefits" which took account of housing costs in different parts of the country – with an independent body, like the Low Pay Commission, advising on whether the cap should be higher in high-cost housing areas like London. This will be seen as an attempt to match George Osborne's £26,000-a-year benefits cap for each family.
The shadow Chancellor said Labour would complete a root-and-branch "zero-based" spending review during its first year in office. Answering questions following his London speech, Mr Balls bluntly told Shadow Cabinet colleagues not to come to him with ideas for extra spending but to produce proposals to "reprioritise" budgets. In other words, higher spending would need to be funded by cuts elsewhere.
However, Mr Balls stopped short of promising that an incoming Labour Government would stick within the Coalition's budget ceiling for 2015-16, to be announced by Mr Osborne in a spending review on June 26. He left himself room to increase borrowing to fund projects such as housebuilding to boost economic growth.
Accusing the Chancellor of setting a "political trap" for Labour, he said it would not be responsible to commit to stick within these limits two years ahead. "We will not play that game – when we do not know the economic circumstances two months ahead, let alone two years," he said.
Mr Balls added: "With the Chancellor refusing to change course, Labour must start planning now for what will be a difficult and tough inheritance in 2015. It will require us to govern in a very different way with much less money around. We will need an iron discipline and a relentless focus on our priorities."
Without revealing the detail, he promised that Labour's election manifesto in 2015 would include "tough fiscal rules that the next Labour government will have to stick to - to get our country's current budget back to balance and national debt on a downward path. Tough rules, which will be independently monitored by the Office for Budget Responsibility. A clear and balanced plan to support growth, alongside a clear timetable to get the deficit and the debt down - finishing the job where this Government has failed."
Pensioners groups reacted angrily to Labour's pledge to curb winter fuel payments. Dot Gibson, general secretary of the National Pensioners' Convention, said: "This announcement clearly isn't about economics – it's about politics. The scheme would raise just £100m out of a welfare budget of over £155bn, but if
Labour really wanted to tackle inequality and unfairness in Britain, they could commit themselves to reinstating the 5 per cent [income] tax reduction that the super rich – including pensioners - got this year."
Join our new commenting forum
Join thought-provoking conversations, follow other Independent readers and see their replies