Ed Miliband addresses Commons emergency debate - this time with the help of notes
Labour leader learned lesson from Labour conference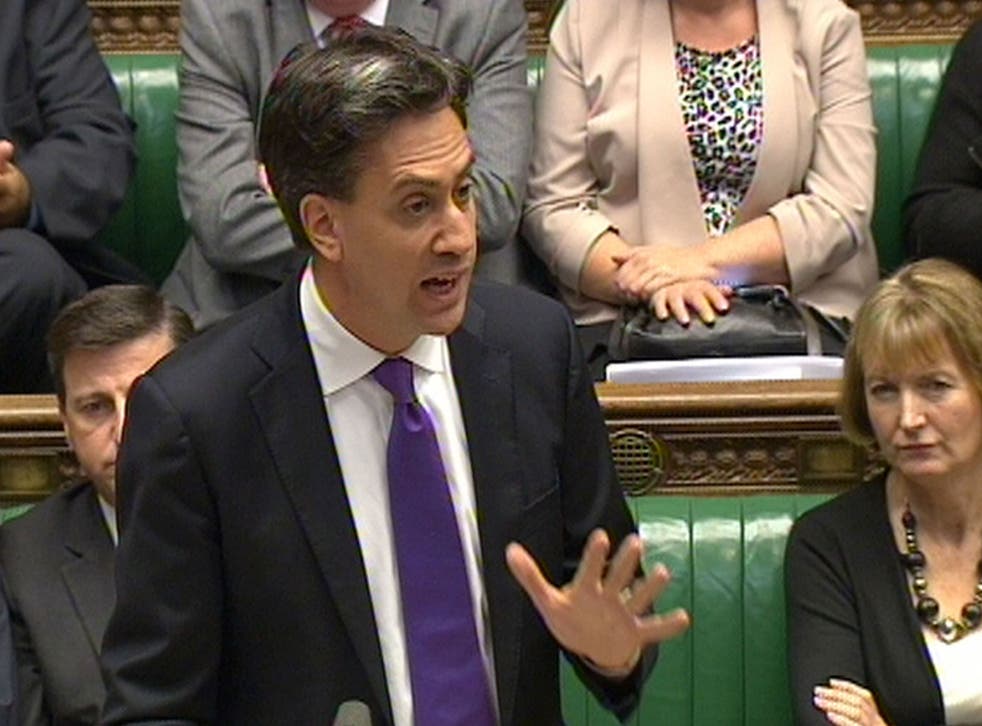 Three days ago Ed Miliband was widely mocked for forgetting key sections of his keynote speech to the Labour Party conference in Manchester.
There was, however, no danger of the Labour leader making the same mistake in Westminster today, when he backed British jets joining bombing missions in northern Iraq.
Mr Miliband had a sheaf of papers before him as he called for action against the "evil organisation" of Islamic State.
However, he diverted from his preprepared text several times as he took a series of questions in a packed Commons chamber.
In fact, Mr Miliband ended up speaking for longer than David Cameron who opened the emergency debate.
Mr Miliband used his time speaking to express his support for air strikes, while calling for a comprehensive strategy and action that is "proportionate".
He agreed there is a strong argument about the legal basis for action in Syria but added: "The point I have been making in the last few days is, in my view, when we are not talking about being invited in by a democratic state it would be better - I put it no higher than that - it would be better to seek a UN Security Council resolution."
Join our new commenting forum
Join thought-provoking conversations, follow other Independent readers and see their replies