Ed Miliband attempts to take on Ukip – with toughened immigration policies
Labour leader promises immigration reform bill in his first year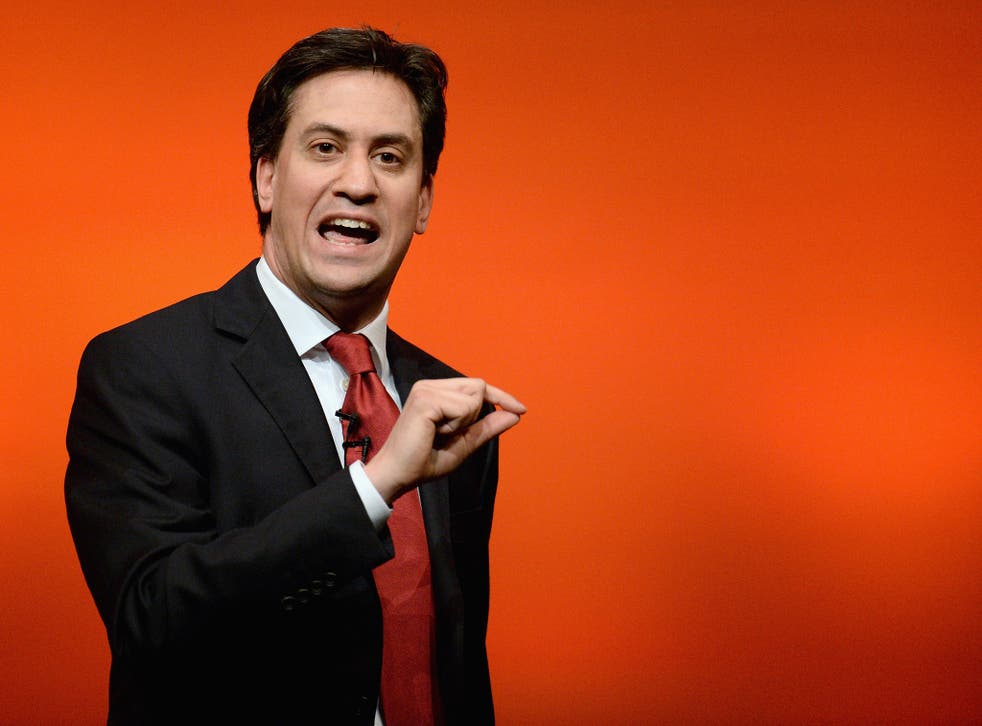 Ed Miliband is to toughen Labour's line on immigration as he seeks to combat Ukip's growing appeal to the party's traditional working class supporters.
The Labour leader said that the UK "needs stronger controls on people coming here" and called for reform of the European Union's freedom of movement rules.
Mr Miliband promised that an immigration reform bill would be included in his first Queen's Speech if his party wins power next May. It would crack down on illegal immigration by ensuring that everyone is recorded when they arrive in or departed from Britain through electronic checks. He pledged to seek changes inside EU make it easier to deport foreign criminals, and to double to six months the period before which EU nationals can claim benefits and tax credits in Britain.
The moves will be seen as a departure from the approach to immigration in the Blair era. Mr Miliband admits New Labour made mistakes by opening the UK's doors to people from Eastern Europe when their countries joined the EU in 2004. He wants longer "transitional controls" when new members join the EU in future.
Mr Miliband said: "We must understand these are real issues and show that we are ready to act on them."
In pictures: The rise of Ukip

Show all 8
He will announce further measures to control immigration before Christmas. They will aim to ensure that benefits are linked more closely to contributions such as national insurance payments by workers; that migrants integrate more fully into British society and that they are not exploited by employers.
"We are talking about reforms to freedom of movement," Mr Miliband said during a visit to Rochester and Strood, where Ukip hopes to secure its second elected MP in a by-election next month. "What I am not going to do is say to people I am going to leave the EU."
The Labour leader insisted that he would not pander to Ukip.
"False promises on immigration just make people more cynical about politics," he said. "I won't be part of that. I will not make promises I can't keep."
A tough package being drawn up by Labour will be seen by some of its MPs as a high-risk move to compete with David Cameron on immigration, which could alienate some Labour supporters. But other Labour backbenchers have warned that the party risks losing many of its core voters to Ukip, which came close to capturing the safe Labour seat of Heywood and Middleton in a by-election this month.
A Liberal Democrat spokesman said: "Labour abolished exit checks and destroyed trust in the immigration system. This back-of-a-fag-packet announcement, rushed out during a by-election campaign, shows Labour are in just as much of a panic about Ukip as the Conservatives."
Mr Cameron is expected to use a summit of European leaders in Brussels ending tomorrow to warn that he will demand the right to curb migration from EU nations when he renegotiates Britain's membership terms. But the European Commission and other EU countries have said that the key free movement principle will not be watered down.
The Prime Minister said Britain "needs to have a better grip" on EU migration but insisted the Conservatives should not ape Ukip. He told the BBC's Asian Network: "I don't think we should be adopting anybody else's tone about things."
He argued that Britain needed to "control" immigration from outside the EU and "make sure it's fair".
However, Mr Cameron's new demand on EU migration was called into question by figures showing that the UK accepts almost three times more migrants from outside the EU as any other member state. Nearly 2.4m resident permits were issued by EU countries last year, 30.7 per cent of them to people coming to Britain.
Eurostat, the commission's statistical body, said 724,000 people from outside the EU were given permission to remain in the UK – a 15 per cent rise on the previous year. The Tories cite an influx from struggling Eurozone countries such as Spain and Italy when they explain why they have failed to hit their target to reduce annual net migration to under 100,000. The latest official estimate is 243,000 in the 12 months to March, up from 175,000 during the previous year.
Mr Miliband reiterated previous pledges to stop migrant workers undercutting those already in Britain. The Bill would make it a criminal offence to exploit workers, and ban recruitment agencies hiring only from abroad. Public sector workers dealing with the public would have to have minimum standards of English.
The Labour leader said: "I have a simple message for people considering voting Ukip. We don't need to risk 3m jobs or the NHS to deliver credible change on immigration. Labour will do it, whilst living standards and the NHS first."
A Conservative spokesman said: "This is just pathetic posturing from Miliband. He forgot to mention immigration in his party conference speech, and today he failed to say if Labour want immigration to come down or not. Nothing he has promised today would actually reduce immigration."
Join our new commenting forum
Join thought-provoking conversations, follow other Independent readers and see their replies