Ed Miliband: Boosting the prosperity of working families is the key to Britain's industrial revival
Mr Miliband will insist it is essential for all social groups to become better-off in order for their wealth to ripple outwards and drive economic growth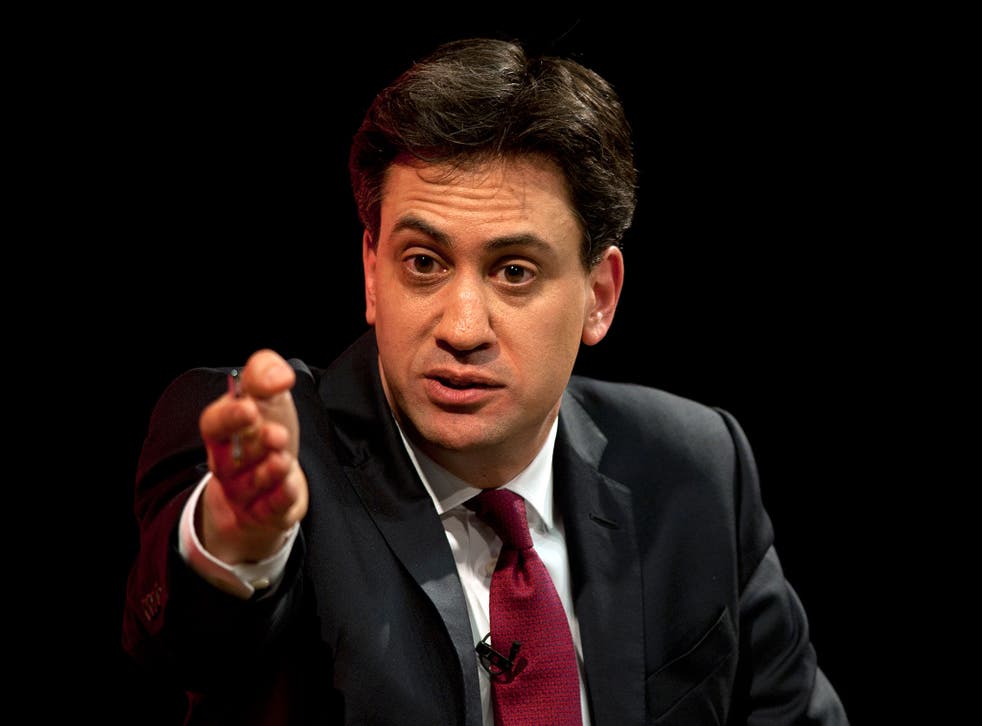 Drawing inspiration from Barack Obama's pledge to build the American economy from the "middle out", Ed Miliband will today insist that boosting the prosperity of working families on average incomes is the key to Britain's industrial revival.
As Labour launches its industrial strategy, he will accuse the Conservatives of focusing their strategy on the rich in the hope that their wealth trickles down to the rest of society.
Mr Miliband will insist it is essential for all social groups to become better-off in order for their wealth to ripple outwards and drive economic growth. His argument echoes President Obama's "middle-out" philosophy, the idea that the overall economy prospers when middle earners are better off.
The Labour leader last year hired David Alexrod, the strategist who advised Mr Obama in his two successful presidential contests, to help sharpen the party's campaign message and today's launch will be seen as further evidence of his influence.
Mr Miliband will be joined by several shadow Cabinet members at Jaguar Land Rover in Birmingham as he argues that employees are just as important as employers in getting the economy moving. He is also expected to set out Labour plans to create apprenticeships.
He will say: "Our plan is based on the idea that it is only when Britain's working families succeed that Britain succeeds. Not the old idea that it is only from the top down that wealth flows. And it is only our plan that recognises that every person in every sector of the economy is a wealth creator."
Mr Miliband will insist: "We need a plan which nurtures the talents of every young person, supports every business, allows every family to share prosperity, and expects each and every one of us to contribute."
Ahead of the launch, Ed Balls, the shadow Chancellor, promised small firms would be first in line for a tax cut under a Labour government, which would cut and then freeze businesses rates for 1.5m small business premises with a rateable value of less than £50,000.
He also committed Labour to a drive against late payment of bills by big companies, to setting up a proper British Investment Bank to boost lending to companies and to increase competition in the banking sector so small firms get a better deal.
Mr Miliband will argue it is no coincidence that the economic recovery is benefiting only a few.
He will say: "The vital link that used to connect the wealth of the country as a whole and family finances is broken. Playing by the rules and putting in the hard work often means you are left out of the recovery in Britain today.
"All of this isn't just bad for working families now, it is bad for Britain's future too because when working people are held back, the country doesn't prosper as it should. When families don't have money to spend, it holds back our economy. When there is so much insecurity in the economy, businesses can't plan for the long term."
Katja Hall, the CBI's deputy director-General, said: "Addressing productivity is right. It holds the key to raising living standards and making growth work for everyone. Low productivity has been one of the main reasons for low pay growth in recent years."
Join our new commenting forum
Join thought-provoking conversations, follow other Independent readers and see their replies