Ed Miliband in damage control over leaked Labour immigration memo
Document asked candidates to "move conversation on" from immigration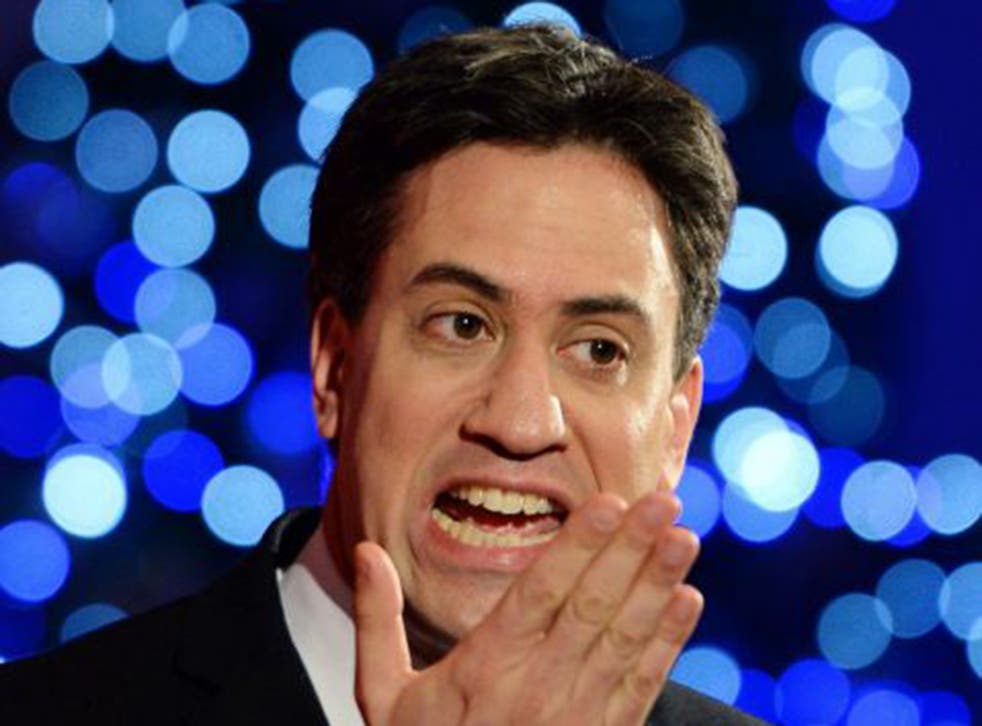 Ed Miliband has attempted to limit the damage of a leaked internal Labour document urging activists to "move the conversation on" if voters raise immigration.
The Labour leader dismissed the memo – which is bound to be exploited by political opponents – as "not very well drafted" and denied he was trying to sidestep the controversial issue.
The document, advising MPs under pressure from the surge in support for Ukip, warns that writing to voters about immigration could be "unhelpful" and "risks undermining the broad coalition" Labour needs to win next year's general election.
The leak overshadowed a major speech by Mr Miliband in which he detailed a pledge by an incoming Labour government to strengthen the immigration system.
Politicians' Christmas Cards

Show all 7
Asked by journalists about the memo, he said: "I think what matters about our party is what I'm saying on this stage – the pledge we're making rather than some not very well drafted language in a briefing document. I don't think anybody is in any doubt where Labour stands on this."
He added: "We are very clear about this. That is why I'm standing on this stage with our pledge on immigration. The Labour Party not only takes this seriously, but I've changed Labour's approach.
"It's the second pledge we're making. It's going to be on all our pledge cards for the general election. We think it is an important issue and it's an issue we're not only going to talk about but show the action we're going to take."
In his speech, in Great Yarmouth in Norfolk, he vowed to make it a criminal offence for employers to undercut pay and conditions by exploiting migrant workers.
He said Labour's planned crackdown would form part of a package to tackle concerns over immigration, including the introduction of entry and exit checks, a limit on in-work benefits for EU migrants, and the extension to two years of the period before which immigrants can claim out-of-work benefits.
Mr Miliband said in his speech: "When people worry about the real impact immigration has, this Labour Party will always respond to those concerns, not dismiss them.
"It isn't prejudiced to worry about immigration, it is understandable."
Join our new commenting forum
Join thought-provoking conversations, follow other Independent readers and see their replies