Ed Miliband: 'A Labour Government would raise minimum wage to £8 an hour'
The Opposition leader unveiled pledge ahead of Labour's annual conference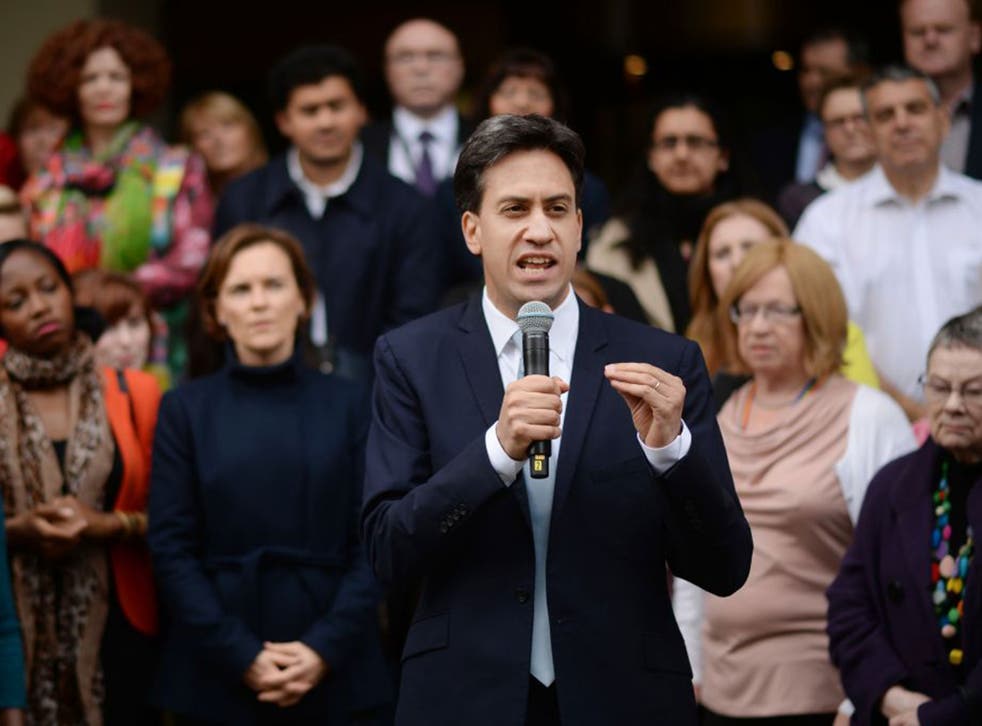 Ed Miliband has vowed to raise the minimum wage to at least £8 an hour if his party wins May's general election.
The Labour leader unveiled the pledge in two Sunday newspapers, saying the lowest-paid workers create wealth "just as much as the top entrepreneurs" and businesses and the Government must reward them.
"Too many working people have made big sacrifices but in this recovery they're not seeing the rewards for their hard work because, under the Tories' failing plan, the recovery is benefiting a privileged few far more than most families," he told the Sunday Mirror.
Mr Miliband unveiled the pledge ahead of the Labour Party annual conference starting on Sunday, signalling a focus on working families.
The minimum wage was already due to rise by 19p next month to £6.50 an hour, which the Conservatives emphasised was an above-inflation increase.
But speaking to the Observer, Mr Miliband argued that the Coalition had failed to prevent a dramatic fall in living standards in its measures for economic recovery.
"It is about values," he said. "It is about saying that this country does not work for millions of working people and we are going to change it."
Labour's increase, to be introduced in stages by October 2019, would push the minimum wage above the figure called for by the Living Wage Foundation, which wants £7.65 an hour, rising to £8.80 in London.
It would bring the UK in line with Australia and EU countries including Belgium and Germany but £8 an hour is still less than France and New Zealand offers its lowest-paid workers.
According to the Low Pay Commission, there are 1,386,000 minimum-wage jobs across the UK.
In pictures: Ed Miliband trying to look normal

Show all 18
The Labour conference will also see the launch of the party's plans for Homes Corporations to build 200,000 new homes a year and measures to safeguard the NHS.
A Tory spokesperson dismissed the pledge as an "empty promise", criticising Labour's record on housebuilding and the economy, while the Liberal Democrats said they would help lower-paid workers with tax cuts.
Join our new commenting forum
Join thought-provoking conversations, follow other Independent readers and see their replies