Ed Miliband on relating to working-class voters: 'I feel respect when I see a white van'
Miliband was said to be very angry about Emily Thornberry's tweet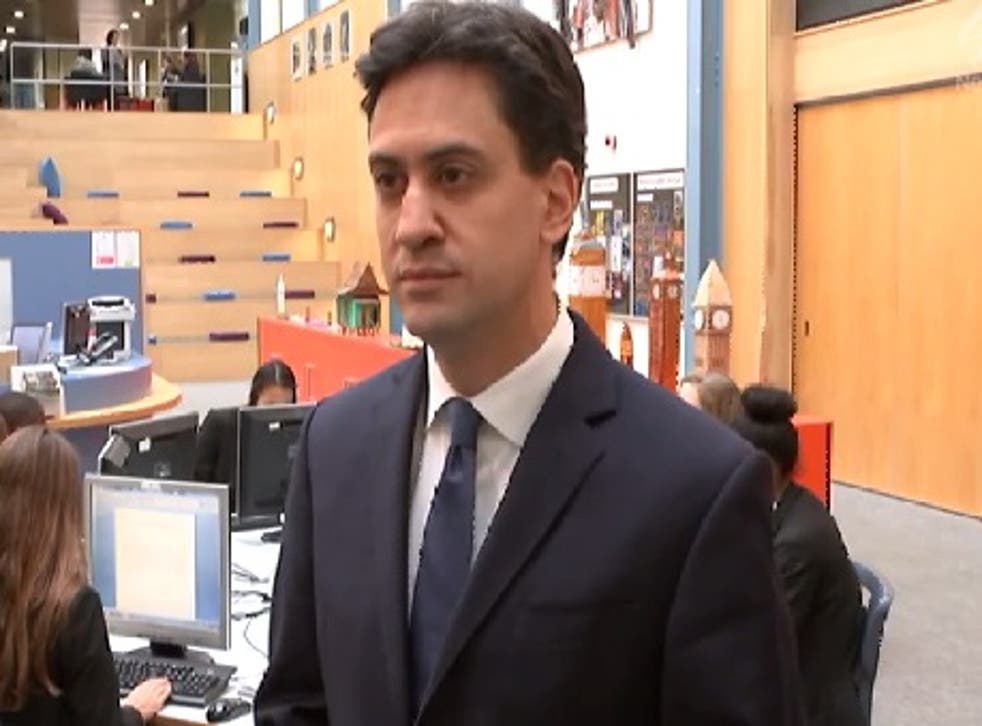 Ed Miliband claimed that he feels "respect" when he sees a white van during an interview about MP Emily Thornberry's controversial tweet of one parked outside a house covered in three England flags in Rochester.
The Labour leader was said to have sacked the Islington South and Finsbury MP from his shadow cabinet after she received backlash over the "anti-working class" suggestions from tweeting it yesterday with the caption "image from #Rochester".
Miliband's team were said to have "never seen [him] so angry" to which he explained that he had to ask her to leave his cabinet as the implied negative attitude towards the family living in the house does not match that of the party.
He said to Channel 4 News: "I'm afraid her tweet conveyed a sense of disrespect. That's not my view, that's not Labour's view, it's wrong, it never will be our view, and that is why I think it is right that she resigned."
When asked what he thought when he sees a white van in front of a house with English flags flying outside, Miliband insisted that he felt "respect" and he enthused that it is one of the basic qualities a politician should have when representing people of all socio-economic backgrounds.
He had said: "What is going through my mind is respect. Respect is the basic rule of politics and I'm afraid her tweet conveyed a sense of disrespect.
"I thought there is nothing unusual or odd as her tweet implied with having an England flag in your window. That is why I was so angry about it. And that is why I think it is right that she resigned."
When asked if Thornberry's tweet had somehow exposed the party for their inability to reach working-class voters, he reiterated, while shaking his head, that the reason why she left is because she did not fit in with Labour's view of appealing to all British people.
He said: "There is absolutely no way that any voter is unreachable for our party."
"That is one of the reasons why her tweet was wrong, shows disrespect and why it's right she has gone," he repeated.
Thornberry tweeted an apology on the same day.
Hundreds replied with a mix of responses. Well-wishers posted messages stating that they believed the whole situation was blown out of proportion, and many of them were "favourited" by Thornberry.
Others replied to criticise her by saying that she was an "out of touch" politician and was only saying sorry for damage control purposes.
Join our new commenting forum
Join thought-provoking conversations, follow other Independent readers and see their replies