Ed Miliband returns to the backbenches but it's all a bit awkward as he tries to avoid eye-contact with fellow Labour MPs
Former Labour leader listened to Commons debate on Fifa scandal in his first appearance on the backbenches in eight years but chose to stay silent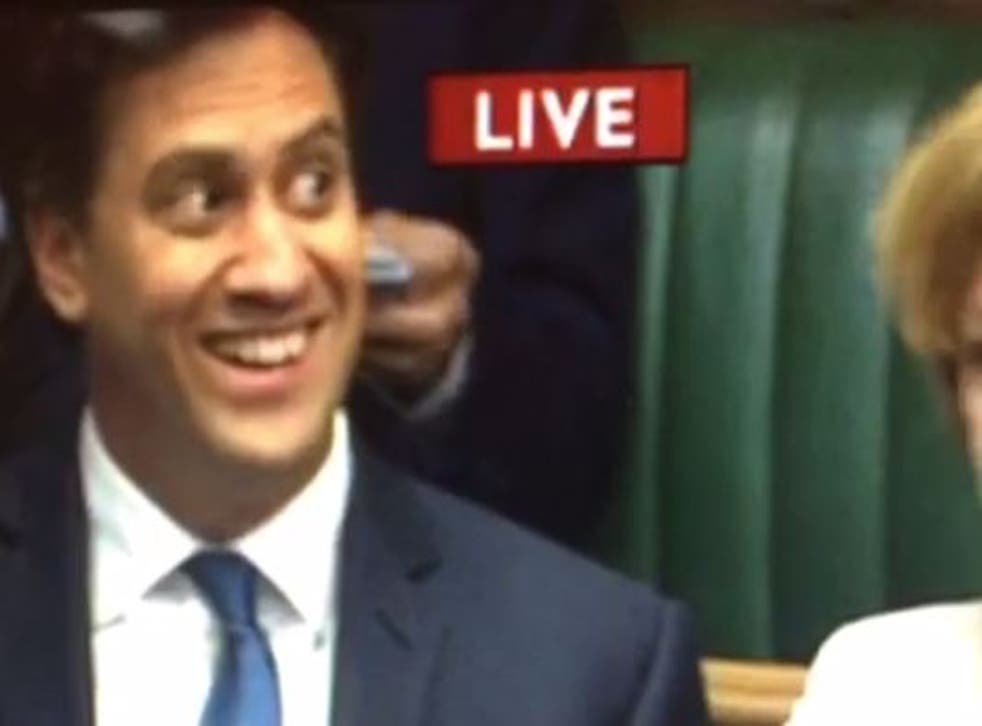 Ed Miliband made his first appearance on the backbenches for nearly eight years as he took his seat on the famous green benches for the Commons debate on Fifa.
And considering all the flak thrown at him and his team following Labour's worst election result in nearly 30 years, he understandably tried to keep eye-contact to a minimum.
But at least one of his fellow MPs on the backbenches caught his eye, and the former leader was forced to give them a quick smile, then awkwardly looked away before having to smile at the other Labour MPs he let down at the election.
Mr Miliband was listening to a debate on the allegations of corruption that have engulfed Fifa, the world governing body of football. MPs on all sides of the house called for Sepp Blatter, the organisation's president, to stand down following the arrests of high-ranking Fifa officials last week.
There were calls for England to boycott the 2018 World Cup in Russia, but Culture Secretary John Whittingdale said it would only be effective if other big football nations joined the boycott.
Mr Miliband did not speak during the debate, although he is not known as the biggest football fan, preferring to watch baseball.
General election 2015: The worst gaffes and controversies

Show all 36
Join our new commenting forum
Join thought-provoking conversations, follow other Independent readers and see their replies