Ed Miliband: Televised election debates should go ahead even if David Cameron is 'running scared'
The debates would mainly involve leaders of the three mainstream parties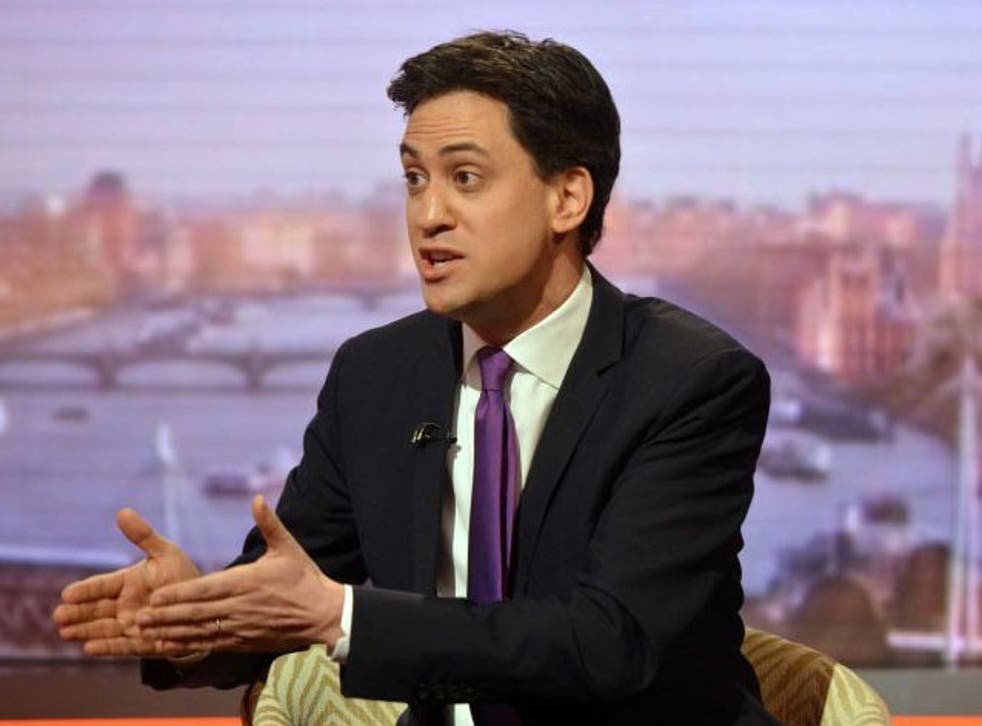 Broadcasters should go ahead and air televised political debates if David Cameron is "running scared" of taking part during the run up to the general election in May, Ed Miliband has said.
The leader of the Labour party insisted that channels should "empty-chair" the Conservative Prime Minister as a no-show if he refuses to take part in discussions with other politicians.
Both Labour and Ukip have accused the Prime Minister of using the fact that Green Party leader Natalie Bennett is being left out of debates as an excuse not to get involved either.
Political spats

Show all 3
Mr Cameron has insisted that the format being suggested by broadcasters is not fair because it includes Ukip leader Nigel Farage but excludes the Greens even though the party has been polling the same level of support as the Liberal Democrats at 7%.
Mr Miliband told BBC1's Andrew Marr Show: "I think it is pretty disreputable that David Cameron went into the 2010 election saying that these debates were the most important thing that we could possibly have and people shouldn't make feeble excuses to get out of them, and he is doing precisely that.
"He is running scared of these debates. I want these debates to happen, I think they should happen with David Cameron or without David Cameron."
Under plans made by broadcasters in October, Mr Cameron is likely to be faced with the Labour leader in a one-on-one debate, all three mainstream leaders in a second debate and a third discussion including Mr Farage.
"If an empty chair represents David Cameron in these debates, so be it. I think these debates need to happen. They are owned by the British people, not owned by David Cameron or anybody else. I think, frankly, the Prime Minister should stop ducking and weaving, trying to avoid these debates," he added.
Former Conservative chairman Lord Tebbit has warned that voters will think Mr Cameron is "frit", or frightened, if he dodges the live TV debates with his election rivals.
The word "frit" used by Lord Tebbit is said to be a clear reference to Margaret Thatcher's taunt to the then Labour deputy leader Denis Healey that he was scared of a general election in 1983.
The Tory peer told The Observer: "I don't think it is going to improve his image. I think the public will take the view that he is frit.
"And anyway, the public enjoy these confrontations. It is obviously going to be the most awful election campaign that anyone can remember, so to rob it even of this little bit of show, I think, would not be particularly pleasing to the public."
Mr Miliband and Mr Farage have also mocked the Prime Minister after it emerged he would not take part in an online question and answer session with young voters - something that the Labour and Ukip leaders, the Deputy Prime Minister and Ms Bennett have all done.
Join our new commenting forum
Join thought-provoking conversations, follow other Independent readers and see their replies