Ed Miliband to warn trade unions that they must modernise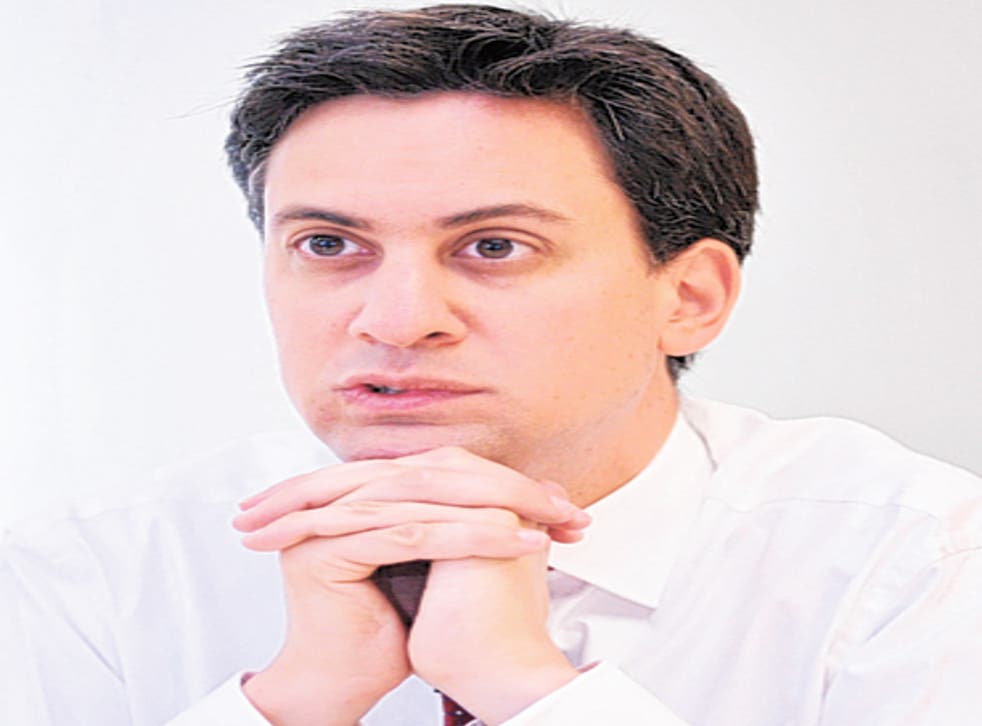 Ed Miliband will today warn the trade unions they must modernise outdated workplace practices so they can play their part in Britain's "new economy".
In a speech to the TUC's annual conference in London, the Labour leader will try to live down the "Red Ed" label pinned on him by Conservative-supporting newspapers by admitting his differences with union bosses.
He looks set to disappoint them by refusing to endorse the strikes they are threatening over cuts to public-sector pensions. Mr Miliband will urge the unions to raise their sights in the private sector, by pointing out that only 15 per cent of its workforce are union members – compared with more than 60 per cent in the public sector.
He will praise unions at car plants who "made some sacrifices" to secure jobs. "The challenge for unions is this: to recognise that Britain needs to raise its game if we are to meet the challenges of the future and to get private sector employers in the new economy to recognise that you are relevant to that future," he will say. He will defend his party's link with its union founders, telling the TUC: "Of course, there are times when you and I will disagree. You will speak your mind. And so will I. Our link is secure enough, mature enough, to deal with disagreement. The relationship between party and unions is not about romance or nostalgia. It is about respect and shared values.
"It is a relationship in which we listen to each other when we disagree. And we always know that what unites us is greater than what divides us."
In his biggest economic speech since becoming Labour leader a year ago, Mr Miliband will say Britain faces a "fork in the road". He will say: "Unless we are willing to challenge many of the assumptions on which economic policy has been based for a generation, we will fail the next generation. While jobs must be our priority, we must ensure they are decent jobs at decent wages and opportunities are extended to all our young people. We need to reward entrepreneurship and wealth creation, but if we just shrug our shoulders about inequality – not just between the top and the bottom and but for the squeezed middle too – it will cause further problems for both our society and our economy. These present huge challenges for all of us: for the next Labour government; for business and for the trade union movement."
Opening the three-day conference, Brendan Barber, the TUC general secretary, said the fight against the Coalition's spending cuts would present the "greatest battle in our living memory". Last month's riots revealed "deep fractures in a society that ranks among the most unequal anywhere in the developed world, where a super-rich elite have been allowed to float free from the rest of us; where a generation of young people are growing up without without hope," Mr Barber said.
Join our new commenting forum
Join thought-provoking conversations, follow other Independent readers and see their replies