Ed Miliband was urged to throw out Lord Janner over 'stomach-churning' child abuse allegations five months before Labour suspended him
Peer was spared prosecution despite 'sufficient evidence' to charge him due to the severity of his dementia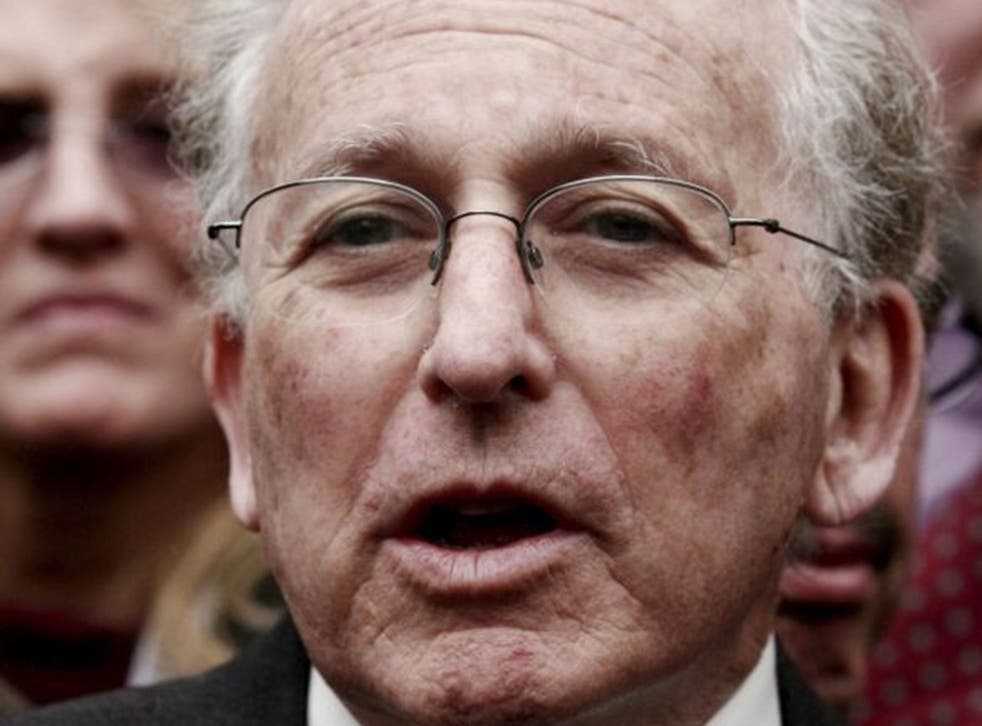 Ed Miliband was told to throw out Lord Janner over "stomach-churning" allegations of child abuse five months before the peer was eventually suspended from the Labour party.
The warning came from one of his own MPs – Simon Danczuk – who sent a letter to the former leader in October last year to urge him to quickly suspend Lord Janner after three senior officers from Leicestershire police had disclosed serious alleged abuse to him.
Labour suspended the peer in April after Alison Saunders, the director of public prosecutions, announced sufficient evidence existed to charge him with multiple counts of child abuse. However she decided against charging Lord Janner due to the seriousness of his advanced dementia.
But Mr Danczuk last night accused Mr Miliband of having "failed to act quickly and efficiently" and called on his party to expel him.
"You couldn't describe the action that has been taken by the party as swift and decisive," he told Channel 4 News. "The nature of the allegation is so serious that really decisive action was required.
"I think they should expel him from the party. I think the allegations are that serious that they should carry out a short, sharp investigation which I am sure would conclude that he should be expelled from the party."
Ms Saunders' decision not to charge Lord Janner was heavily criticised by police and MPs alike. Leicestershire Police said there was credible evidence that he had committed "some of the most serious sexual crimes imaginable". More than a dozen people came forward with claims of abuse relating to the former Leicester West MP.
A group of cross-party MPs, co-ordinated by Mr Danczuk, claimed in a letter that the decision not to prosecute Lord Janner was "damaging public confidence" in the justice system and urged her to reconsider her decision.
Lord Janner's family issued a statement shortly after the decision not to prosecute him was announced, insisting he was "entirely innocent of any wrongdoing".
Join our new commenting forum
Join thought-provoking conversations, follow other Independent readers and see their replies