Election results: Record number of female MPs win seats
Women MPs outnumber male counterparts in Labour for first time in party's history
Maya Oppenheim
Women's Correspondent
Friday 13 December 2019 15:02 Comments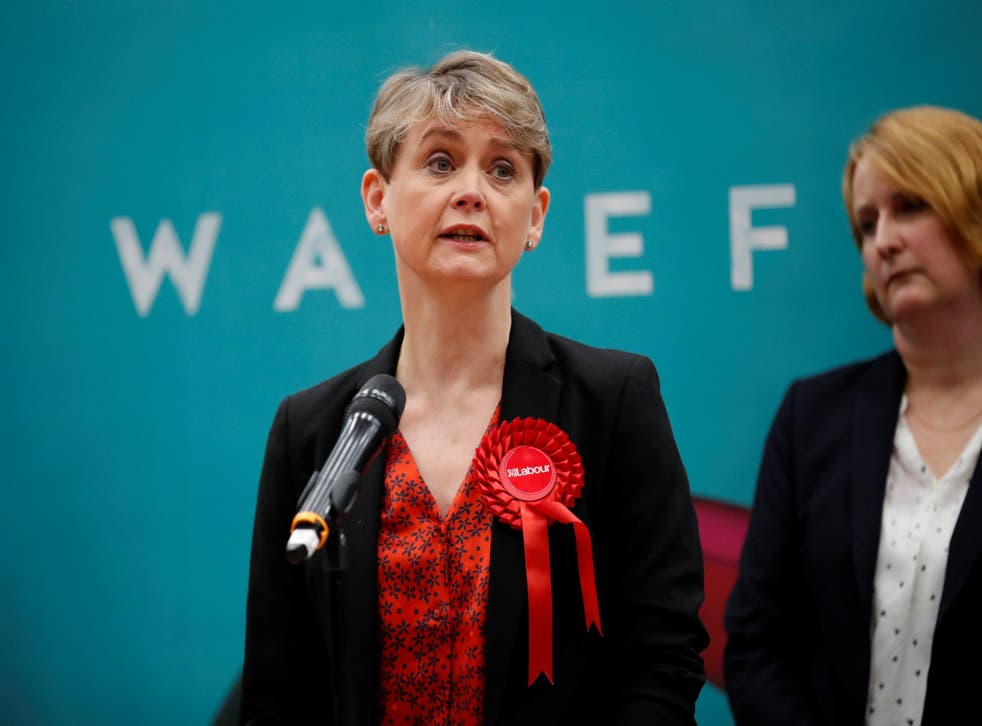 A record number of women MPs have been elected to the House of Commons following the general election – but the proportion of male MPs still radically outnumbers female counterparts.
Some 220 women won seats in the 2019 poll, 12 more than two years ago.
The ratio of female MPs in the House of Commons is still just 34 per cent and the different political parties vary massively in terms of gender breakdown.
Only one in four Conservative Party MPs are female but the party has 20 more MPs than it did at the last election.
The Labour Party now has 104 women MPs - marking the first time either the Tories or Labour has had more female than male representatives in parliament.
Big beasts lose their seats: Prominent MPs gone after election

Show all 10
But several high-profile women MPs lost their seats as the Conservatives gained a landslide victory, most notably Jo Swinson, who has stepped down as Liberal Democrat leader after losing her seat to the SNP.
Frontline service providers raised concerns the rise in female MPs would not necessarily translate into concrete change for women's rights or reverse cuts to women's services.
Vivienne Hayes, chief executive of the Women's Resource Centre, the leading national umbrella organisation for the women's sector in the UK, said: "Congratulations to the individual women because we know it is not easy to step forward as a woman MP. Many women resigned prior to the election due to the horrendous level of sexism women across all parties face.
"We have to honour them for having the courage to stand, however that does not mean just any women will prioritise women's rights. We need women in positions of power which have a clear analysis of structural inequality, which includes racism, for us to actually see them prioritise this.
"I would like to see women MPs putting their political tribalism behind them and working to together to address the calamitous levels of sexism and racism women are facing. Women's services are already on a knife-edge. They have had their funding decimated and there is no indication it is going to be reversed. We call upon Boris Johnson to support the life-saving women's organisations in this country."
Ms Hayes, who has worked in the women's sector for over 30 years, said there had been a "horrendous spike" in racism in the country which black and minority ethnic women are disproportionately bearing the brunt of.
Some 86 per cent of the burden of austerity since 2010 has fallen on women, research carried out by the House of Commons Library concluded in 2017.
Frances Scott, director and founder of 50:50 Parliament, a cross-party campaign to reach gender equality in Westminster, said: "It has gone up by a paltry 12 women. At this rate, it is going to take half a century to get gender balance. It is too slow. We have a democratic deficit. We should have equal seats and equal say."
Women MPs stood down before the general election due to being subjected to "horrific abuse" and parliament becoming increasingly "bullish" and "intimidating" for women, campaigners previously warned.
According to the House of Commons Library, more than half of Labour Party candidates were female and 31 per cent of Conservative Party candidates were women.
Sophie Walker, chief executive of Young Women's Trust, said: "If the government is to deliver on its election promise to unleash the potential of the whole country – including the millions of young women who have been discriminated against by austerity policies that took money out of budgets for welfare and support services – then it's time to do policy differently."
Register for free to continue reading
Registration is a free and easy way to support our truly independent journalism
By registering, you will also enjoy limited access to Premium articles, exclusive newsletters, commenting, and virtual events with our leading journalists
Already have an account? sign in
Register for free to continue reading
Registration is a free and easy way to support our truly independent journalism
By registering, you will also enjoy limited access to Premium articles, exclusive newsletters, commenting, and virtual events with our leading journalists
Already have an account? sign in
Join our new commenting forum
Join thought-provoking conversations, follow other Independent readers and see their replies