European Parliament Election 2014: Labour MPs fear party has failed to stop Ukip eroding its traditional working class base
Officials are resigned to Ukip coming first in the European elections but insist that these are always are a poor guide to the general election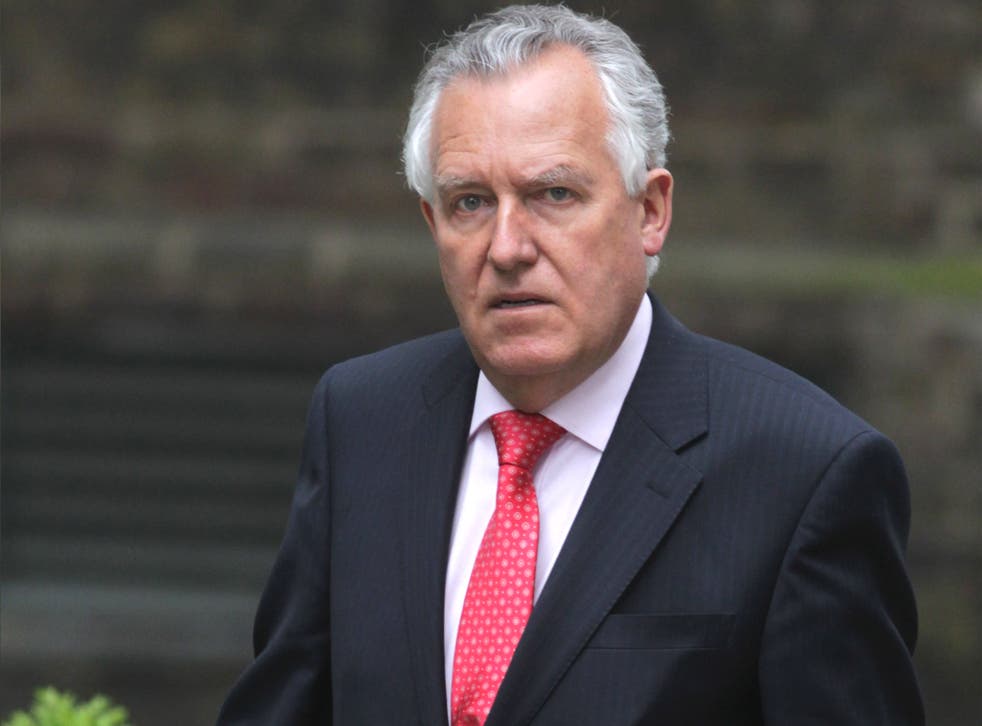 Labour MPs have accused their party of being too complacent about the threat posed by Ukip amid growing alarm that the anti-EU party will eat into Labour's working class support in the European elections.
Several senior MPs believe Labour has not taken the threat from Nigel Farage's party seriously enough. Canvassing in their constituencies has convinced them that many traditional Labour supporters will split their vote by backing Ukip in the Euro elections and Labour in the council elections in England. There are no local elections in Scotland and Wales.
Peter Hain, the former Cabinet minister, told The Independent: "I don't think we had a sufficiently robust strategy towards Ukip. It's not about whether some of their members are racist.
"The problem is that there is a seriously alienated – mostly white working class, often male – vote out there that was traditionally Labour's. They are not voting any more.
"They should be coming to us but they did not under Tony Blair or Gordon Brown see sufficient priority given to affordable housing, job security or well-paid skilled jobs that would take the place of mining or heavy industry."
Mr Hain, MP for Neath, added: "These voters don't think we speak sufficiently for them any more. Mostly they have been staying at home. But some of them have drifted towards Ukip."
He insisted that it would be easier for Labour than the Conservatives to win back Ukip voters at next year's general election. "It's ours to win," he said, but added: "I think it will be very difficult for any party to get an overall majority."
Amina Lone, who will fight Morecambe and Lunesdale for Labour at the general election, said Ukip had become "an enticing option" for voters who want to "shake up the system" and complain that "none of the other parties listen to us".
Writing on the LabourList website, she said: "The people I speak to are not racist. They are voiceless and what Ukip gives them is a voice."
A new "poll of polls" for The Independent on voting intention in the Euro elections puts Mr Farage's party on 29 per cent, ahead of Labour (27 per cent) and the Conservatives (22 per cent), with the Liberal Democrats on 8 per cent and the Greens on 7 per cent.
The latest weighted average of general election polls shows that the Conservatives have cut Labour's lead from six to two points in the past month. John Curtice, professor of politics at Strathclyde University, found that Labour is on 34 per cent (down three points), the Tories on 32 per cent (up one point), Ukip on 13 per cent and the Lib Dems on 10 per cent.
Labour officials are resigned to Ukip coming first in the European elections but insist that these are always are a poor guide to the general election. They argue that what matter most is Labour's showing in the council elections in areas where there are marginal parliamentary seats.
Labour sources denied complacency, saying Labour had not tried to ape Ukip like the Tories or branded it "racist", but had tried to defeat it by unveiling new policies.
However, Labour's inquest into the elections will look at how to combat Ukip. One frontbencher said: "There is still time to learn lessons but we must act quickly."
On the final day of the campaign, Labour portrayed Mr Farage as a hardline Thatcherite. Michael Dugher, the shadow Cabinet Office Minister, said: "Ukip's policies are more Tory than the Tories. The message is clear: vote Ukip and you don't only get policies more extreme than the Tories, you also get David Cameron."
Join our new commenting forum
Join thought-provoking conversations, follow other Independent readers and see their replies