More Europeans than ever say they feel like citizens of the EU
The continent appears undeterred by Brexit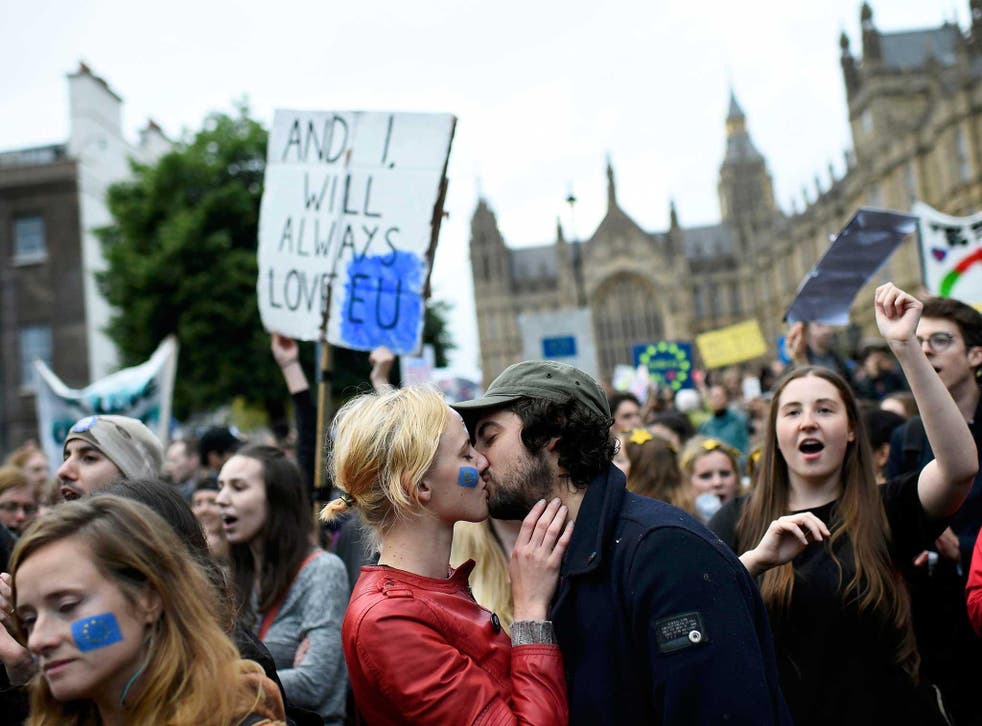 A record number of people in EU countries now personally feel like they are citizens of the European Union, according to a long-running survey monitoring the continent's views on integration.
As Britain heads towards the exit door the rest of the continent feels more positive about European identity than ever, with a solid 68 per cent of the population telling the regular Eurobarometer poll that they "feel they are a citizen of the EU".
The up-tick also comes alongside a sharp increase in optimism for future of the continent-wide bloc, with a big fall in people who foresee the continent's economy worsening over the next 12 months compared to last year.
56 per cent of people across the continent are optimistic about the future of the EU in general – a rise in six points on the previous survey published in the autumn of last year.
21 per cent also now think the EU economy will get worse, down from 28 per cent in the last poll, while 21 think it will get better, up from 18 per cent. 45 per cent believe it will stay the same.
There were sharp rises in EU optimism in France, where new president Emmanuel Macron saw off a far-right challenger, and Portugal, whose government has ended austerity and kick-started growth with an investment programme.
When the European Commission started asking about EU citizenship identity in 2010 62 per cent of people said they felt like EU citizens.
The latest results appear to contradict the narrative spun by the Leave campaign that Brexit would cause a domino-effect of other countries wanting to leave the bloc.
The new figures also come amid a solid increase in growth across the continent and a hardening of attitudes to secession from the union as the so-far shambolic nature of Britain's exit becomes clear.
In the first quarter of the year the UK's economy fell to the bottom of the EU growth league, with first quarter GDP figures being beaten by every other EU country. The UK's 0.2 per cent growth rate in that period was well below the Eurozone's 0.6 per cent rate.
Brexit Concerns

Show all 26
Britain also lagged behind the eurozone in the first quarter, with 0.3 per cent growth compared to 0.6 per cent.
The Eurobarometer survey is conducted by the European Commission and polls the view 33,000 people across the EU.
Join our new commenting forum
Join thought-provoking conversations, follow other Independent readers and see their replies