Cameron is warned 'no possibility' of UK reducing immigration and that bid to bring in quota on migrant workers would be illegal
Britain's influence in Europe would be reduced to 'zero' if it votes to leave, warns EU chief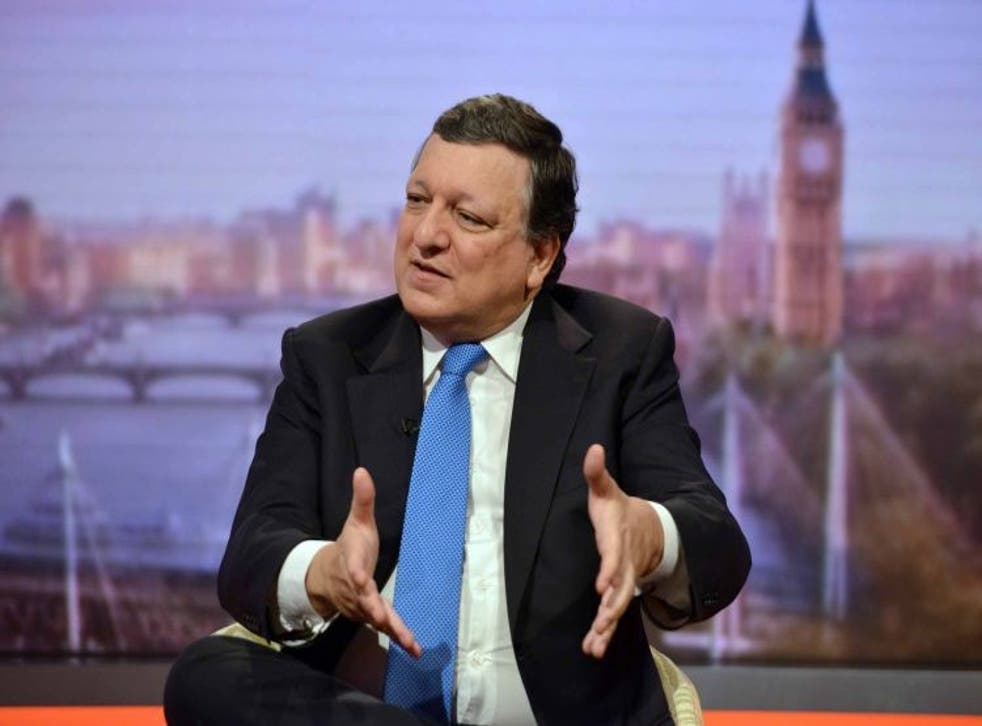 David Cameron's plan to restrict the amount of time that EU migrants can spend working in Britain will never be accepted by the other EU governments, Europe's highest ranking official, Jose Manuel Barroso, has warned.
He insisted that the right of EU citizens to look for work anywhere in the EU is one of its fundamental principles, and not open to negotiation.
He also pointed out that David Cameron had urged him to uphold the principle in the past when the Spanish government was obstructing people from Gibraltar trying to cross the border into Spain to work.
David Cameron is considering an annual cap on the number of low-skilled immigrants from Europe permitted to work in the UK, which would involve issuing them with national insurance numbers that would expire after a limited time. Without a valid NI number, the immigrant would be unable to work legally in the UK.
But Mr Barroso, a former Prime Minister of Portugal whose term as President of the European Commission is coming to an end, denied that the British Prime Minister would be able to get this measure agreed by other EU governments.
"There is no possibility of the UK reducing the number of immigrants from EU to the UK. It is not up for negotiation," he told the BBC's Andrew Marr programme.
"I don't think you can say there is a huge problem with immigration - there are 2 million British citizens in the rest of EU.
"In principle arbitrary caps seem to me in contradiction with EU laws. That is quite clear from my point of view."
Mr Cameron's plan to restrict immigration is designed to reduce the threat to the Conservative vote posed by UKIP, which has successfully tapped into fears about migrants taking jobs and housing that could have gone to British workers. The Conservatives not to lose next months' by-election in Rotherham and Strood, where the sitting MP, Mark Reckless, has defected to UKIP.
Mr Cameron is also committed to trying to renegotiate the terms of Britain's EU membership prior to calling a referendum, if the Conservatives are still in office after next year's general election.
What Polish immigrants really think of Britain

Show all 7
Mr Barroso warned that if the British voted to leave the EU, the government's influence in Europe would be reduced to "zero." He added that he was sure that David Cameron wants Britain to stay in.
Labour's Shadow immigration minister David Hanson said: "Labour is in favour of reform to European free movement rules and we will examine any proposals the government comes forward with to manage immigration with interest. But why should anyone believe the Prime Minister when he has a record of making big promises on immigration and not delivering, when everyone knows he wants headlines for the Rochester and Strood by-election, and when the briefing from the Government keeps changing every couple of days?"
Join our new commenting forum
Join thought-provoking conversations, follow other Independent readers and see their replies