EU membership is stopping us cutting migrant benefits further, Tory DWP minister says
Justin Tomlinson said the Government agreed with a proposed cut but it could support it because of EU law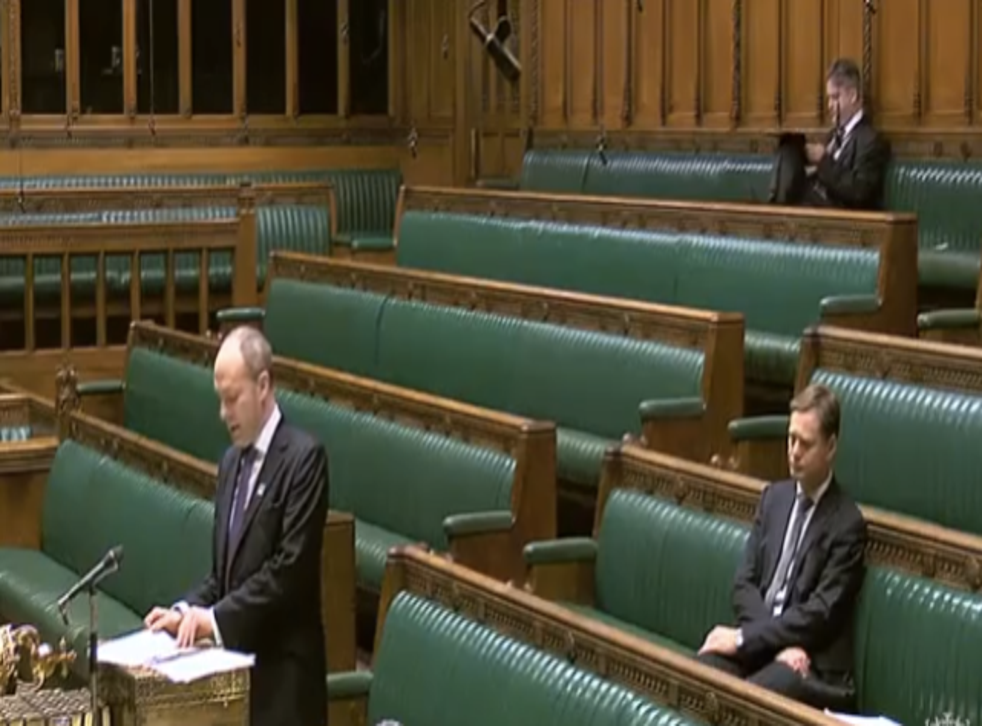 The Government would like to cut the payment of welfare benefits to European migrants further but cannot do so because of the EU law, a minister has said.
Ministers were responding to a draft Bill proposed in Parliament by Conservative MP Christopher Chope that would have capped benefits for EU migrants at the rate they were paid in their country of nationality.
DWP minister Justin Tomlinson told MPs that the Government supported the sentiment of the proposal but that it would be illegal under EU law and so the Government could not back it.
"The current framework of EU law would not allow us to deliver [this law], since clear European rules compel us to treat EEA nationals working in the UK no less favourably than UK nationals," Mr Tomlinson said.
"Although the Government clearly share the sentiment behind the measures in the Bill, we are unable to support it because it goes beyond what the EU legal framework currently allows and cuts across the Prime Minister's renegotiation."
The minister emphasised that the Government had already restricted many benefits and that it was seeking to go further.
He said he believed that the "attractiveness" of Britain's welfare system was encouraging people to come to the UK.
After hearing the minister's explanation Mr Chope said he would withdraw the bill and hope for an EU exit in the upcoming referendum.
"What is contained in this bill needs to be introduced and implemented by this Parliament but it can't be done until we leave the European Union," he said.
"Recognising that sad reality but hoping the best for the referendum I seek the leave of the House to withdraw this Bill."
What does five more years of the Tories mean for Britain?

Show all 8
The idea that migrants come to the UK to claim benefits it highly disputed.
Last month Labour peer Lord Kinnock as the DWP what factual evidence of so-called "benefit tourism" it held.
The Department, which is responsible for Britain's welfare system, responded that it had none.
The Conservative manifesto said EU migrants would have to live and work in the UK for four years in the UK before they had access to in-work benefits.
The PM's initial proposals were however rebuffed during negotiations and he was offered the alternative power of being able to reduce in-work benefits to some degree for four years.
A series of polls released since the draft deal was announced by the European Council president Donald Tusk on Monday have shown the British public largely unimpressed.
The UK will hold a referendum on membership of the European Union before the end of 2017 – though it is currently expected to be held earlier, possibly in June.
Join our new commenting forum
Join thought-provoking conversations, follow other Independent readers and see their replies