EU referendum: Back Remain as Tories can't be trusted to negotiate post-Brexit deal, Jeremy Corbyn warns Labour voters
Labour leader fears a Brexit vote would play into the hands of the Conservative right who want to 'water down workers' rights and protections'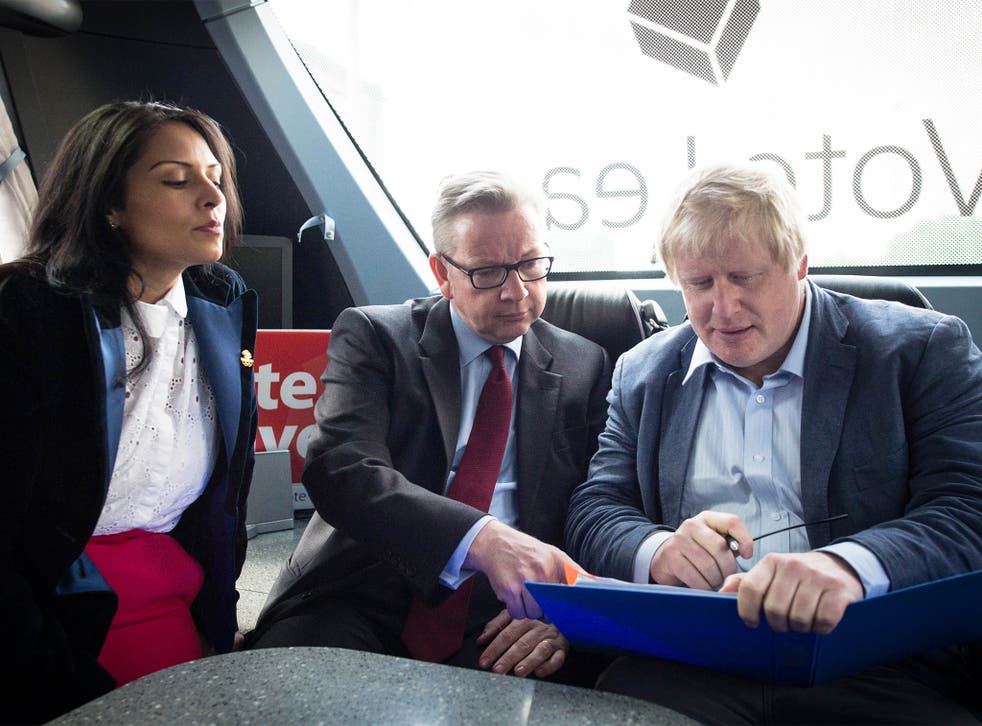 Labour voters must back a Remain vote in the EU referendum because a post-Brexit Conservative Government cannot be trusted to negotiate a fair deal for Britain outside of the EU, Jeremy Corbyn will warn.
As leading Labour figures said that Boris Johnson and Michael Gove's proposal of radical reform to Britain's immigration system in the event of Brexit were the actions of a "an alternative government in waiting", Mr Corbyn will raise fears that a post-Brexit Conservative administration would put workplace rights enjoyed by millions at risk.
While not directly naming Mr Johnson and Mr Gove, the Labour leader will say that a Brexit vote would play into the hands of the Conservative right who, he will warn, want to "water down workers' rights, rip up the protections that protect work-life balance and prevent discrimination" in the workplace.
"A vote to Leave means a Conservative Government would then be in charge of negotiating Britain's exit," Mr Corbyn will say in a speech in Westminster. "Everything they have done as a Government so far means we could not rely on them to protect the workplace rights that millions rely on."
The Conservative Party's civil war over the EU referendum has deepened, as the Leave campaign called for the UK to adopt an Australian-style points-based immigration system in the event of a Brexit vote.
Backed by Mr Johnson, Mr Gove, and Conservative employment minister Priti Patel, the proposals were viewed as an alternative manifesto and a direct challenge to David Cameron's leadership.
What has the EU ever done for us?

Show all 7
The Prime Minister dismissed the idea, warning that it would not lower immigration and would lead to British citizens requiring work permits to get a job in Europe.
Labour's deputy leader Tom Watson, accused Mr Gove and Mr Johnson of using the referendum campaign to intentionally undermine Mr Cameron.
"It seems to me looking at this campaign that Michael Gove and Boris Johnson are almost turning the Brexit campaign into an alternative government in waiting," he told BBC Radio 4's The World at One programme.
Mr Johnson, viewed as a likely successor to Mr Cameron in the event of Brexit, said that Vote Leave's immigration proposals, which would see migrants granted the right to work in the UK based on their English skills, qualifications and work experience, were not a vision for an alternative government, and insisted Mr Cameron would not have to resign if Britain votes to leave.
Speaking at a campaign event in Accrington, he said: "All we are saying is what any government could do and we are saying after we vote leave on 23 June it will be up to the Government to take back control."
Mr Cameron hit back at the proposals, pointing out that, per head, Australia has higher immigration levels under its points-based system than the UK.
"I think it's the wrong approach," he said. "I also think if we were to say to the Europeans they needed work permits to come to Britain, European countries would say to us we need work permits to go and work there. So not only would we crash our economy we would also reduce opportunities to work in other countries."
In his speech, Mr Corbyn will make the Labour case for a Remain vote, saying that leaving the EU will put the working conditions of British people at risk.
He will point to figures indicating that through rights enshrined in the EU directives, 26 million workers in Britain benefit from an entitlement to 28 days paid holiday a year, and have legal limits on the number of hours they can be asked to work.
"Several Leave supporters have stated clearly they want to leave Europe to water down workers' rights, to rip up the protections that protect work-life balance, that prevent discrimination and prevent exploitation and injustice," he will say.
"That is why we say, the threat to the British people is not the European Union – it is a Conservative government here in Britain, seeking to undermine the good things we have achieved in Europe and resisting changes that would benefit the ordinary people of Britain."
Join our new commenting forum
Join thought-provoking conversations, follow other Independent readers and see their replies