EU referendum: Boris Johnson urges gay people to vote for Brexit
Mayor of London accused of 'scaremongering' after saying LGBT rights are under threat across wide parts of EU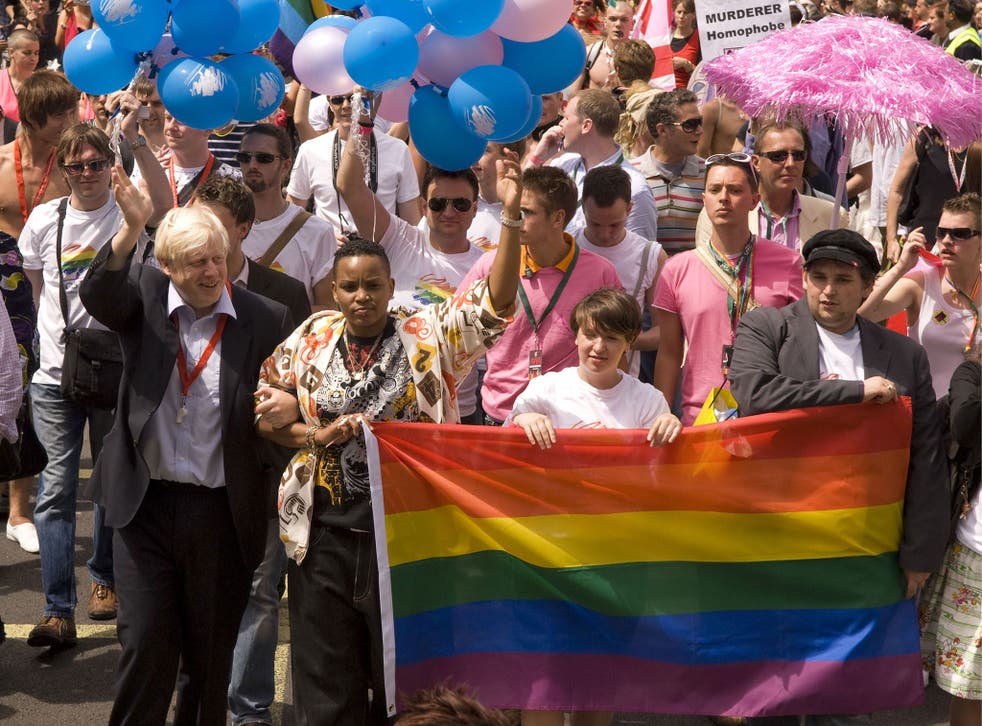 Boris Johnson was accused of "scaremongering" after he urged gay people to vote for Brexit because their rights were under threat across wide parts of the European Union.
His comments also brought a stinging response from Downing Street which argued that David Cameron was standing up for gay equality across the EU as well as in this country.
A recent poll of Pink News readers found that more than 60 per cent wanted the UK to remain in the bloc. A new group, Out and Proud, has been established to reduce the apparent strong pro-EU majority among gay people by making the "LGBT case" for Brexit, insisting that many member states still "deny equality and decency" to minorities.
It won the backing of the Mayor of London, the figurehead of the Leave campaign, who argued in a YouTube video message that the EU could take no credit for Britain's progressive attitudes to gay equality.
He said: "Did those rights, those freedoms, that spirit, come from the EU? Or did it come from people campaigning in our courts, our Parliament?
"It was us, the British people, that created that environment of happiness and contentment for LGBT people and it is absolutely vital we fight for those rights today because they are under threat in Poland, in Hungary, in Romania and other parts of the EU where they are not protected in the way they are in our country."
He added: "What we need is to take back control of LGBT issues and everything else. I'm out, and I'm proud."
The Liberal Democrat peer Lord Paddick retorted: "It is distasteful and plain wrong for Boris Johnson to use the LGBT record of countries like Poland as a reason for Britain to leave the EU.
"The EU has acted as a beacon for LGBT rights, advancing tolerance and understanding both within its member states and around the world.
"For example, any same-sex marriage that is agreed in one EU country must be respected in all others. LGBT people are better off in Europe, and Boris Johnson needs to stop scaremongering."
Mr Cameron's official spokeswoman also gave a chilly response to the Mayor's comments.
"During the last Parliament we were able as a sovereign country to introduce gay marriage and we continue to stand up for LGBT rights in this country and across Europe," she said.
Join our new commenting forum
Join thought-provoking conversations, follow other Independent readers and see their replies