EU Referendum: Leading Vote Leave figures have advocated charging for NHS and cutting funding
Boris Johnson has previously suggested that he did not believe in a free NHS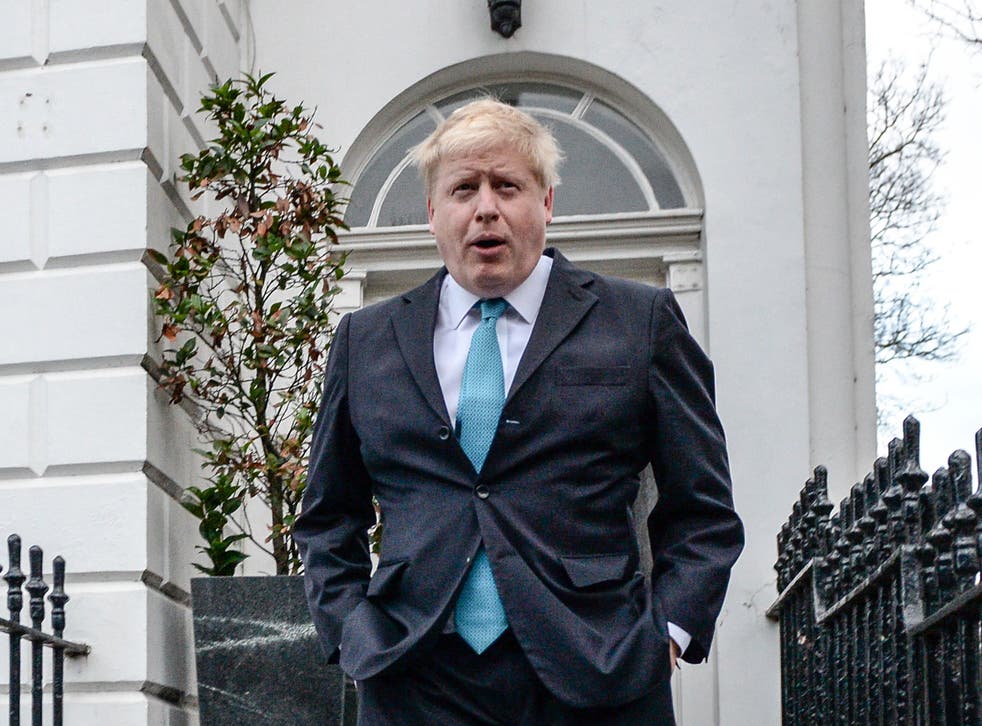 Senior figures behind the campaign to pull Britain out of the European Union have advocated charging patients to use the NHS and cutting £50 billion of public expenditure to reduce the deficit.
On Friday Vote Leave suggested that a large chunk of the UK's £10.6 billion net contribution to Brussels could be diverted to fund the NHS if Britain quits the EU.
But the 'Remain' campaign said such proposals were a cynical attempt to win support from floating voters – and directly contradicted previous statements by leading figures in the Leave campaign.
These include Boris Johnson, who suggested that money currently being sent to Brussels could be used to build new hospitals.
But the London Mayor is previously on record as suggested that he did not believe in a free NHS.
"If NHS services continue to be free in this way, they will continue to be abused like any free service," he said in 2003.
"If people have to pay for them, they will value them more. Above all, there is an economic point. In a very modest way, this extension of private funds into the NHS would help the Chancellor's straitened circumstances".
What's the European Parliament ever done for us?

Show all 5
Matthew Elliott, Chief Executive of Vote Leave was previously chief executive of the Taxpayers Alliance, which advocated far harsher public spending cuts than those carried out by the Government.
In addition last March when Mr Elliott was still a director of the organisation it set out details of how it would increase charges for NHS services.
These included a "£20 flat-rate GP consultation charge"; a "£20 daily 'hotel' charge for overnight hospital stays"; and a "£25 fine for missed outpatient hospital appointments".
In 2010 Mr Elliott said: "What we want is spending cuts. That's how they should solve the fiscal equation we are in at the moment. We've actually outlined ourselves how you could cut spending by £50bn so it is doable."
Farage on Government's leaflet
James McGrory, spokesman for the Stronger In Europe campaign said it showed that Vote Leave's new found enthusiasm for the NHS could not be taken at face value.
"Leave campaigners are trying to pretend to be friends of the NHS but these same people have long campaigned for policies which would destroy our NHS as we know it," he said.
"This puts them fundamentally ad odds with the interests and values of British people. They have no credibility in this area.
But a spokesman for Vote Leave rejected this.
"BSE really need to do better on day one of the campaign than brief a handful of selective or wrongly attributed quotes," he said.
"If we Vote Leave we can spend the £350 million we hand to Brussels every week on people's priorities, like the NHS."
Unveiling the Leave campaign's first billboard ad, the Labour MP Graham Stringer said leaving the EU would help the NHS.
"Our NHS is struggling to cope with rising demand and needs the support that is currently siphoned off to Brussels," he said.
"Instead of handing over £350 million a week to the EU we should spend our money on our priorities like the NHS."
But Downing Street insisted that Brexit would mean "less money for the NHS", with Mr Cameron's official spokeswoman saying: "A strong NHS needs a strong economy and the Prime Minister has been very clear that our economy is stronger in the EU."
Health unions also criticised Vote Leave's figures as "spurious and outrageously misleading", insisting the NHS's financial woes were made in Whitehall and not Brussels.
Unite national officer for health Barrie Brown said: "It defies belief to think that Boris Johnson and Michael Gove would do a massive political U-turn and divert billions of EU cash into the NHS - when they have supported real cuts to the NHS budget and been enthusiastic flag-wavers for the privatisation and break-up of the NHS."
And TUC general secretary Frances O'Grady said: "The reality is that Brexit would plunge the NHS into a staffing crisis, which could lead to the longest hospital waiting lists we've ever known. And with experts warning that Brexit would hit Britain's economy, the consequences for NHS funding would be dire."
Justice Secretary Mr Gove is expected to echo the NHS warnings during a speech in Nottingham, as fellow leading Leave figures Commons Leader Chris Grayling and Northern Ireland Secretary Theresa Villiers also step up the Brexit campaign in the coming days.
Join our new commenting forum
Join thought-provoking conversations, follow other Independent readers and see their replies