EU referendum: David Cameron 'could sack Michael Gove'
Prime Minister is furious after his ally reportedly broke promise to keep a 'low profile' during the campaign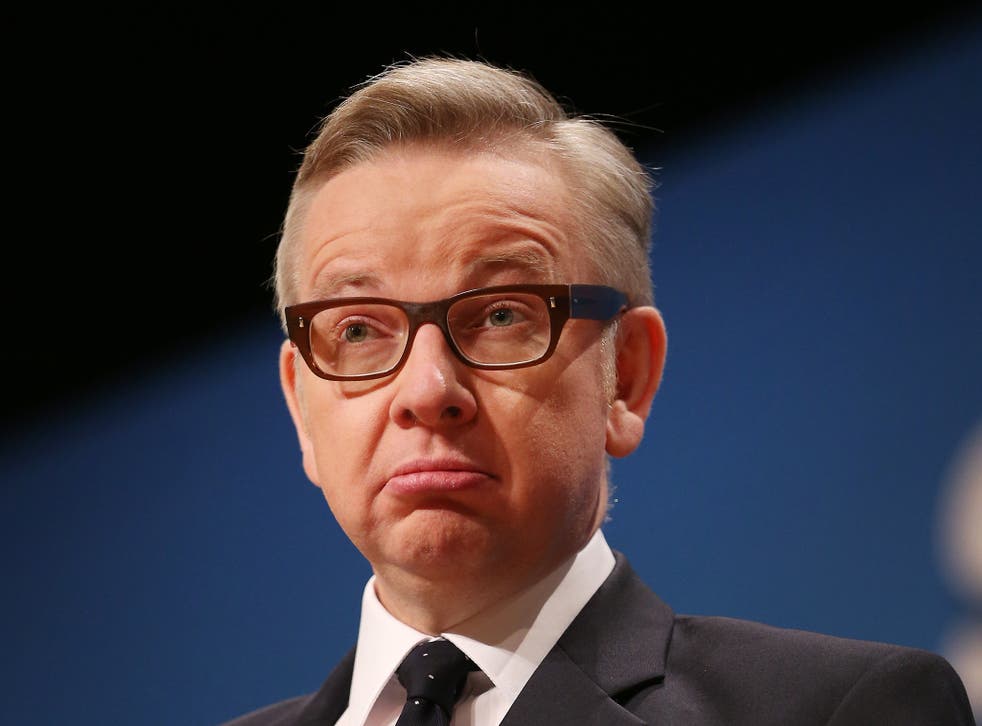 Michael Gove is "facing the sack" as Justice Secretary after he came out against Britain's continued membership of the European Union.
David Cameron is reportedly being urged by his ministerial allies to remove Mr Gove from the Cabinet after he decided to oppose the Prime Minister's bid to keep the country in the union.
Following a renegotiation with other EU leaders in Brussels last week, Mr Cameron announced he would become the leader of the "Remain" campaign ahead of the referendum on 23 June.
Mr Gove said on Wednesday that the European Court of Justice "stands above every nation state" and claimed the agreement - which restricts EU migrants claiming benefits and promises to prevent UK becoming involved in "ever closer union" - was not legally binding.
He also attacked Mr Cameron on immigration, saying the EU stopped Britain having "control" over the "type of people that we want in this country".
The Telegraph reports Mr Cameron is furious with Mr Gove after his ally assured him he would keep a "low profile" during the campaign.
But other sources told the newspaper Mr Cameron would be urged to keep Mr Gove in the Cabinet in a bid to secure post-referendum party unity.
The Prime Minister previously said ministers would be able to campaign for Brexit without having to resign their positions.
He is also expected to offer a job to Boris Johnson - despite rebuking him for his pro-Brexit stance in the House of Commons on Monday and suggesting he only joined the Out campaign to become Conservative Party leader.
What has the EU ever done for us?

Show all 7
An ally of Mr Cameron's said: "It is untenable to have a Justice Secretary after the referendum who opposed the legal basis of the Prime Minister's deal. It just won't work."
But friends of Mr Gove suggested Mr Cameron "will have a serious fight on his hands" if he attempts to sack him.
Join our new commenting forum
Join thought-provoking conversations, follow other Independent readers and see their replies