EU referendum: Eric Pickles becomes latest Eurosceptic to drift to pro-Europe side as infighting continues
The move is a sign of how the Remain campaign is galvanising ahead of the referendum on EU membership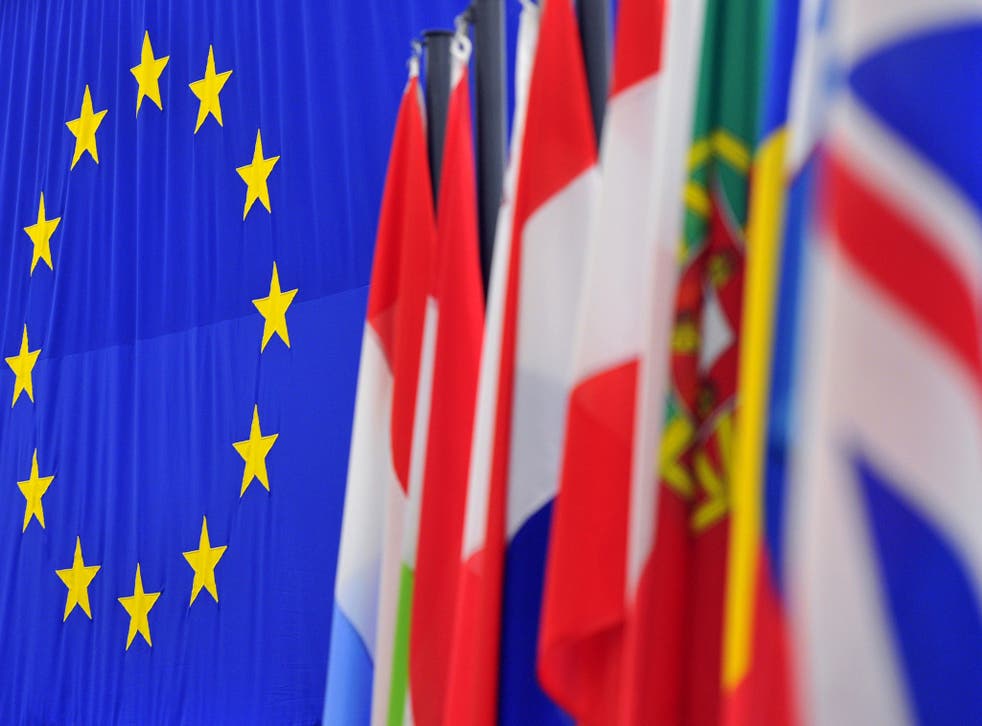 Former Conservative cabinet member Sir Eric Pickles will be unveiled on 9 February as the latest heavyweight Eurosceptic who, despite their doubts, has joined the campaign to remain in the EU.
The move is a sign of how the Remain campaign is galvanising ahead of the referendum on EU membership, expected in June, while the Leave organisations continue to be split by infighting. Nevertheless, those wanting to stay were spooked by a YouGov poll last week that showed 45 per cent of people are in favour leaving, while only 36 per cent said they wanted to remain in the 28-nation bloc.
Sir Eric, who once celebrated Europe Day by relegating the EU flag to the basement of his Communities and Local Government department, indicated last month that he was considering a vote to stay in the EU when he said that Brexit "would be a very risky thing". On Tuesday he will chair an event for Conservatives for Reform in Europe, a Remain splinter group led by former policing minister Nick Herbert.
Mr Herbert, who will give a speech at the event entitled "A leap into the dark: the real choice facing the UK over Brexit", told The Independent on Sunday: "Our support is building and includes many Conservatives on the Eurosceptic wing who were expected to back Brexit but believe this would lead us into the dark."
Mr Herbert is runs the Conservative pro-membership campaign despite heading opposition to the UK joining the single currency as chief executive of the Business for Sterling group in the late 1990s, before he was an MP.
The speech is part of a broader effort to make sure that the Remain campaign appears united and gaining in momentum before David Cameron's formal talks with the EU over his reforms on 18 and 19 February. The various groups are preparing to start properly wooing voters a few days after that summit, when they expect the Prime Minister to secure most of his demands and confirm 23 June as his preferred polling date.
British Influence, a pro-EU group that has former cabinet minister Ken Clarke and Sir Anthony Bailey as its co-presidents, will be folded into the main Remain campaign Britain Stronger in Europe. Leading figures in these groups hope this will demonstrate the unity that has been lacking in the Leave campaigns, while Sir Anthony's renowned fundraising talents will help boost its coffers.
The Brexiters are split into two camps: Vote Leave, which has just appointed former chancellor Lord Lawson as chairman, and Leave.EU, which is bankrolled by Ukip donor and insurance tycoon Arron Banks. Both are vying to be named by the Electoral Commission as the officially designated Leave campaign, a status that brings access to £7m in public money and a free mailshot during the crucial final weeks before polling day.
However, Leave campaigners fear that the squabbling between the two groups could cost both the right to be named as the official campaign. The Electoral Commission must choose which of the two best represents the views of people who are against the EU but it also has the right to choose neither campaign if both are in disarray.
This would mean Britain Stronger in Europe would be at a distinct financial and publicity advantage, though it could add to the anti-establishment allure of an exit vote.
Vote Leave was considered the main group campaigning for Brexit but there has been a tremendous falling out during which Eurosceptic Labour donor John Mills was demoted to deputy chairman. Last week he sent an email to Matthew Elliott and Dominic Cummings, who were running Vote Leave but have now stepped down from the board, complaining they were "generating more and more ill-feeling" that was putting "damaging and unnecessary strain on everyone" in the group.
Britain Stronger in Europe was also stunned to see a tweet by Leave.EU that quoted Marine Le Pen, leader of France's far-right National Front. A Remain source derided this as "stupid people doing stupid things".
Lord Rose, the former Marks & Spencer chief executive who chairs Britain Stronger in Europe, insisted last week that his side will win the referendum "by a substantial margin" despite the gloomy poll predictions. He added "common sense" would prevail but others on his side are increasingly convinced that the UK could leave and are angry that Mr Cameron has held a referendum of his own volition.
What has the EU ever done for us?

Show all 7
Strange allies
'Inners'
Environmentalists for Europe was launched last week and counts birdwatcher Bill Oddie and Green Party MP Caroline Lucas among its members.
Scientists for EU were so worried about Brexit that they got going only a day after last year's general election.
Students for Europe is angry that 16- and 17-year-olds can't vote in the referendum and claims to be active in "dozens" of universities.
'Outers'
Trade Unions Against the EU uses some of the boldest language, claiming the bloc is a "neoliberal empire" that is "inherently disinterested in European harmony".
Farmers for Britain is potentially a powerful lobby, given the Common Agricultural Policy, but it is, to be generous, a bit niche with only 155 followers on Twitter.
Students for Britain has a less flashy website than its Europhile university opponents, but does have its own beer mats.
Henry Austin
Join our new commenting forum
Join thought-provoking conversations, follow other Independent readers and see their replies