EU referendum: Eurosceptics seduced with travel and job offers to vote against Brexit, MPs claim
Tory whips tasked by Number 10 to ensure as many MPs as possible come out in favour of the In campaign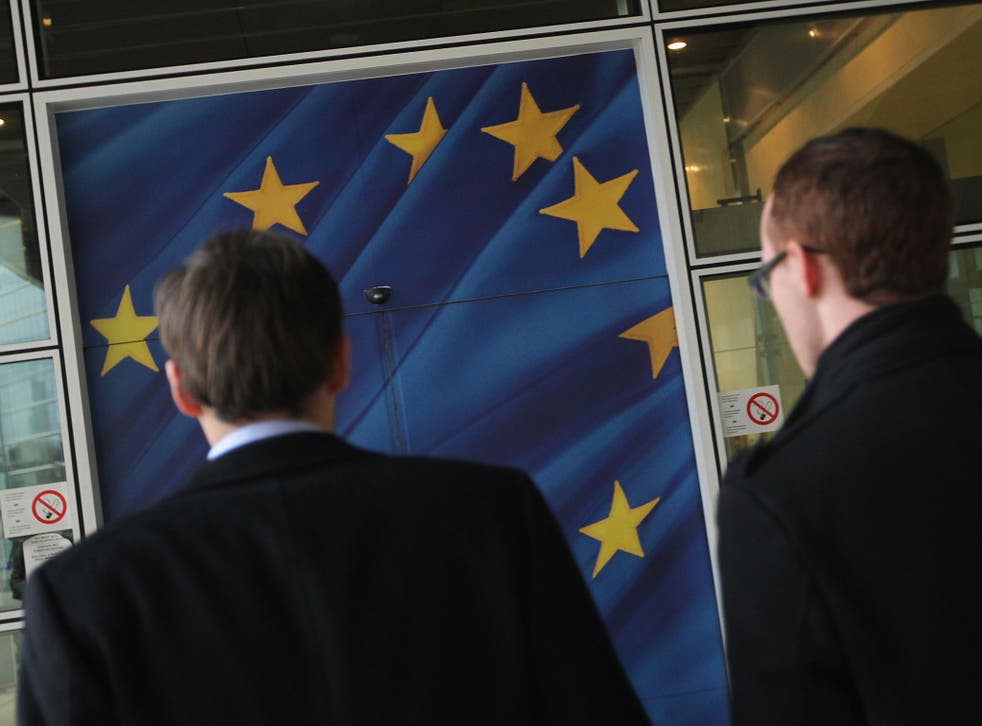 Downing Street has been accused of trying to "buy off" Eurosceptic Tory MPs with offers of foreign jaunts and future jobs to come out in favour of David Cameron's EU negotiation package – or at the very least to avoid campaigning against him.
Conservative whips in Westminster have been tasked by Number 10 to ensure as many wavering MPs as possible come out in favour of the In campaign when negotiations conclude later this month.
But some Eurosceptic MPs are crying foul over tactics they say are being used to convince their colleagues not to join the Out camp.
Among the baubles said to be on offer are appointments to become a Prime Ministerial "trade envoy", promoting links between Britain and far- flung parts of the world with obvious opportunities for travel.
Just last month, Mr Cameron doubled the number of these trade envoys – with eight of the 12 new jobs going to Tory MPs.
At the time the Government said the envoys had been "carefully selected for their experience, skills and knowledge of particular sectors or markets". But some Tory MPs have suggested the appointments are more about trying to "bind in" backbenchers to the Downing Street line who would not otherwise be up for ministerial promotion. This has been denied by at least one of those who was given a job.
"If that is the case then they wasted a 'vote' on me," said Richard Benyon. "I was always going to be an 'Inner'. It sounds more like desperation in the Out camp."
A Westminster source connected with the Leave campaign said they were, however, aware of a "concerted effort" by party whips to "buy off" waverers. "It is definitely happening. They are dangling jobs in front of people and twisting arms. At the very least they want MPs not to campaign for a Leave vote."
The website Conservative Home spoke to a series of Tory MPs who confirmed that the Westminster tearooms and bars were buzzing with rumours of the whipping operation. "Some colleagues are getting these funny envoy offers, which quite a few seem to be taking up," said one.
Another said: "There are lots of jokes going round in the tearoom like: 'Hello, have you been made envoy to Botswana or Bhutan yet?' I've not experienced it, but the rumour is that that's what they doing."
Dave Brown on Europe

Show all 9
Others said George Osborne was personally involved in lobbying newer MPs to support the Government and suggesting their future careers would prosper if they supported Mr Cameron's position.
"I know that George has been seeing MPs – particularly the new intake – and making it clear he would like them to support the Prime Minister," one MP said. "Everyone is aware that people close to George tend to get promoted."
Michael Fabricant, a former Tory whip, said he detected a touch of the "dark arts" about the operation. "I could not suppress a wry smile a few days ago when I saw that a well-known Eurosceptic Conservative MP had suddenly had a Damascene conversion and discovered a passionate enthusiasm for Brussels," he wrote. "I have no way of knowing what, if anything, took place to result in this MP's about-turn. But it bears all the hallmarks of a successful 'Whips Operation'."
Downing Street was yesterday embroiled in a further row with Tory Eurosceptics after David Cameron claimed Brexit could free thousands of migrants in the Calais "Jungle" to travel to Britain and potentially create tent cities in towns like Folkestone.
Advocates of withdrawal accused Number 10 of "scaremongering" over its claim that France could tear up the 2003 Le Touquet agreement, which requires checks on cross-Channel lorries and trains to be carried out on French soil.
But Mr Cameron raised the prospect that British withdrawal would put in doubt not only this arrangement, but also cross-border co-operation over terrorism and crime. "If we can get this deal in Europe… you know that the borders stay in Calais," he said. "The people who want to take a different path have to start answering some questions about what it would look like if we are not in that organisation and not party to those rules."
Join our new commenting forum
Join thought-provoking conversations, follow other Independent readers and see their replies