EU referendum: Majority of Britons 'think David Cameron should step down' in event of Brexit
Poll also shows Remain camp holding on to its lead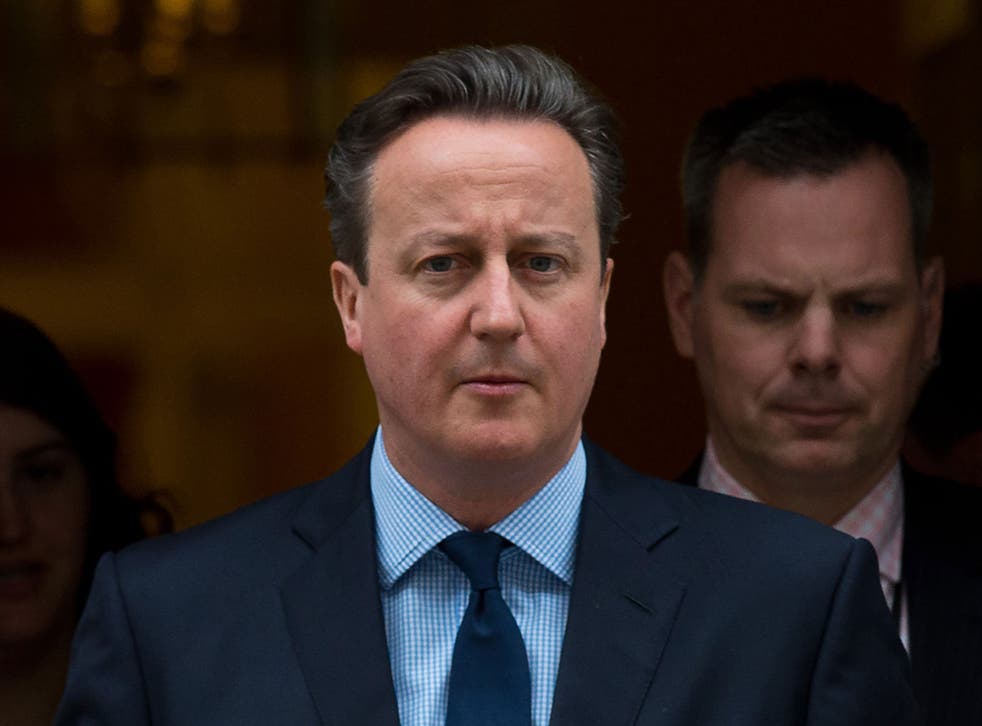 David Cameron should resign if Britain votes to leave the European Union, the majority of the public believe, according to a new poll.
The latest figures from Ipsos Mori suggest 48 per cent of people think Britain should have a new Prime Minister in the event of a vote for Brexit, while 44 per cent believe Mr Cameron should stay on.
The polling will cause concern in Downing Street. While Mr Cameron has said he would not resign if Britain voted to leave, his party is deeply divided over the EU referendum, and fears are growing that backbenchers could force a leadership challenge in the event of a Leave vote or a narrow Remain victory.
However, the poll also shows the Remain camp holding on to its lead, with 49 per cent saying they would vote to stay in the EU, and 41 per cent backing Brexit.
The telephone poll of 1,023 adults was conducted between 19th and 22nd March. It found little evidence of voters changing their minds over the past month. Two thirds said they had definitely made up their minds – up one point – while a third said they could still change their mind, down two points.
Polling concluded on the day of the Brussels terror attacks, so the figures are unlikely to strongly reflect whether public attitudes have changed as a result of the atrocities.
Meanwhile the Bank of England has said that economic uncertainty surrounding the referendum could increase the cost of borrowing and further weaken sterling.
What has the EU ever done for us?

Show all 7
Former Labour Chancellor Alistair Darling said that the assessment by the Bank's Financial Policy Committee showed the UK economy would be "more vulnerable and less resilient if we vote to leave the EU" which he said could lead to higher mortgage rates for families and higher interest rates for businesses.
However, Matthew Elliott, chief executive of Vote Leave said that the UK would be able to secure a post-Brexit trade deal that would enable economic growth and job creation, adding that "the biggest risk to the UK economy… is Britain remaining in a declining political union where we are outvoted and our trade is held back".
Join our new commenting forum
Join thought-provoking conversations, follow other Independent readers and see their replies