EU Referendum: New poll shows one in three think immigration is more important than the economy
Exclusive poll for The Independent reveals Brexit has taken a 10-point lead with 13 days to go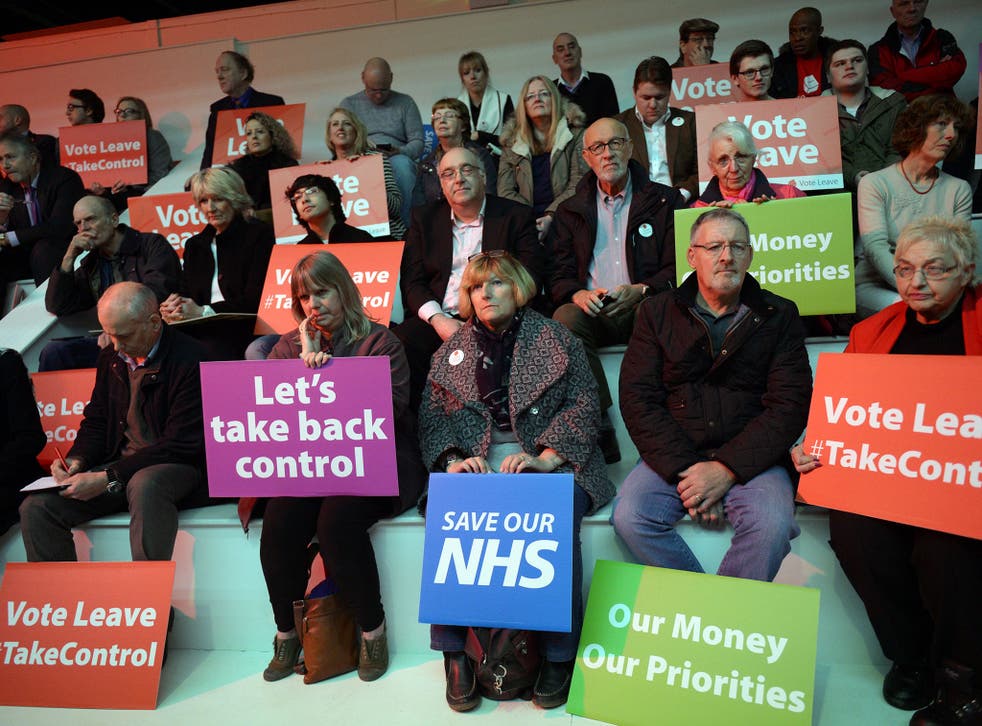 An exclusive poll for The Independent has shown one in three voters believe immigration is a bigger issue in the EU Referendum than the economy.
The survey of 2,000 people by ORB gave the Brexit campaign a remarkable 10-point lead over the Remain camp.
But it found that when, considering how to vote, a third of people think mass immigration is a far more important factor than the effect on the economy - which has been the focus of the official Vote Leave campaign lead by Boris Johnson and Michael Gove.
The alternative Out camp, Leave.EU, lead by Ukip leader Nigel Farage has focused on immigration. It has been accused of racism and stoking up fears about sex attacks and terrorism.
Mr Farage was heavily criticised for comments in The Sunday Telegraph at the weekend where he said the mass sex attacks in Cologne over New Year could be the "nuclear bomb" of the campaign.
Meanwhile, two members of the Vote Leave campaign, Labour MP Khalid Mahmood and Tory backbencher Sarah Wollaston, revealed they would now join the Remain side due to the "racist" undertones of the Brexit campaign and its "post-truth" statements about the NHS.
The most scaremongering arguments for Brexit

Show all 7
Mr Mahmood told The Daily Telegraph he was "disappointed" by Mr Johnson's comments about Barack Obama's Kenyan father and the Vote Leave focus on the potential accession of Turkey.
In our latest poll, 55 per cent of respondents said the UK should the EU - a rise of four points since our last poll in April.
Take our EU referendum poll:
These figures are weighted to take account of people's likelihood to vote on 23 June.
The online poll, taken on Wednesday and Thursday, suggests the Out campaign has begun to pick up momentum following a series of TV debates.
Despite this, respondents are still all too aware of the impact their decision will have.
Just one in five voters said there was "no risk at all" if Britain voted to leave and 40 per cent agreed with the statement "whether we decide to leave the EU or to remain, the result won't have much impact on my daily life".
A further 69 per cent said the campaign was too negative.
But turnout is likely to remain key. The ORB poll found that 78 per cent of Leave supporters say they will definitely vote compared to only 66 per cent of Remain supporters.
The majority of those polled - 52 per cent - believe the Remain side is likely to win which could affect turnout if people believe the result is a foregone conclusion.
Join our new commenting forum
Join thought-provoking conversations, follow other Independent readers and see their replies