EU referendum: Nick Clegg says keeping Brussels at arm's length would be a disaster for UK
Exclusive: Former Deputy Prime Minister ridicules claim UK could enjoy EU's benefits while tearing up membership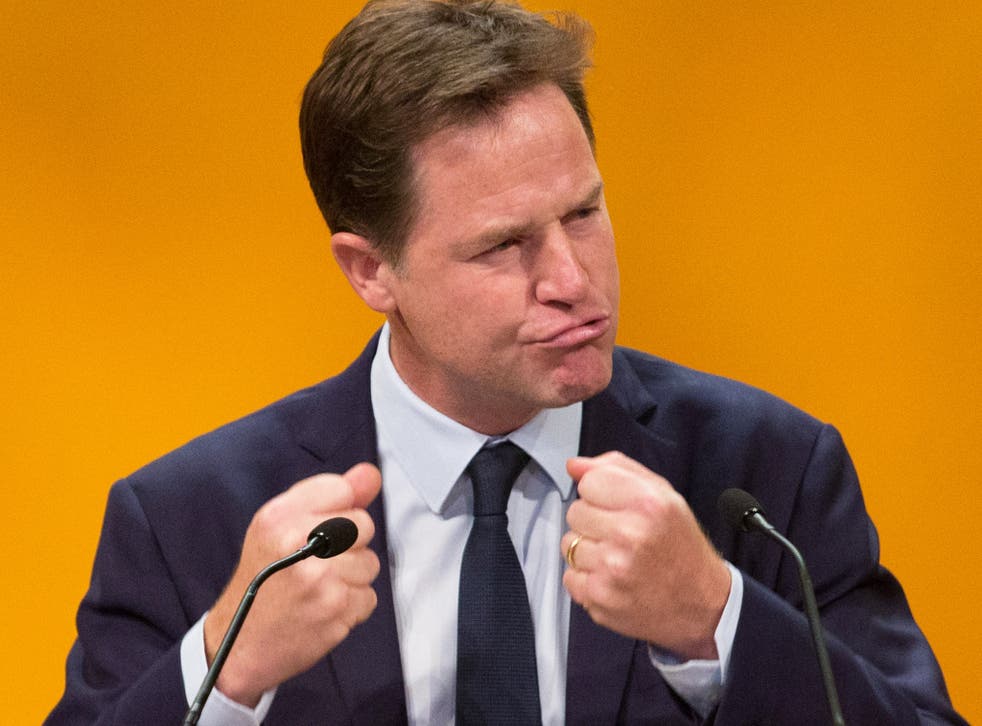 Leaving the European Union and then attempting to follow Norway's example in negotiating a looser relationship with Brussels would be a disaster for Britain, Nick Clegg has warned.
Writing in the Independent, he ridicules the claim that the UK could enjoy the EU's benefits – such as unfettered access to the single market – while tearing up membership of the world's largest trading bloc.
The former Deputy Prime Minister says the Norwegians have a "fax democracy" as they "get access to the single market, but have to wait by the fax machine for Brussels to send them the rules".
He argues that other countries with a similar arm's length relationship with the EU, such as Switzerland, Iceland and Turkey, are equally powerless, having to abide by EU regulations without the ability to change them.
Mr Clegg says: "By leaving the European Union we would not 'regain control', we would lose it. We would be left powerless and voiceless, waiting, like the Norwegians, by the fax machine."
He was responding to claims from supporters of "Brexit" that countries outside the EU have prospered because they are free of the shackles of its bureaucracy and legislation.
David Cameron delivered a similar warning ahead of his latest talks with European leaders over renegotiating the terms of Britain's EU membership.
He is due to meet the leaders of both Iceland and Norway at a meeting in Reykjavik of the Northern Future Forum, a group which also includes the EU members Denmark, Estonia, Finland, Latvia, Lithuania and Sweden.
In his first comments on the risks of leaving the bloc since beginning the renegotiations, the Prime Minister insisted a Norwegian-style deal would result in Britain paying as much money to the EU, leave the UK with "no seat at the table" and make no difference to migration levels.
His comments provoked accusations from Eurosceptics that he had abandoned any pretence of neutrality and was already pressing for a vote to remain in the EU.
UK news in pictures

Show all 50
Mr Cameron told MPs that "no options are off the table" and he ruled "absolutely nothing out" if he does not succeed in his renegotiation.
But he added: "Some people arguing for Britain to leave the European Union - not all people, but some people - have particularly pointed to the position of Norway, saying that is a good outcome. I would guide very strongly against that."
Peter Cruddas, the co-treasurer of the Vote Leave campaign, said: "Those who supported the PM in his approach will be disappointed to see that he has given up on the renegotiation and instead is campaigning to stay in at all costs."
Join our new commenting forum
Join thought-provoking conversations, follow other Independent readers and see their replies