EU referendum: Remain campaigner 'rickrolls' Vote Leave campaign by creating fake domain names
Around 100,000 people have reportedly been fooled in just three days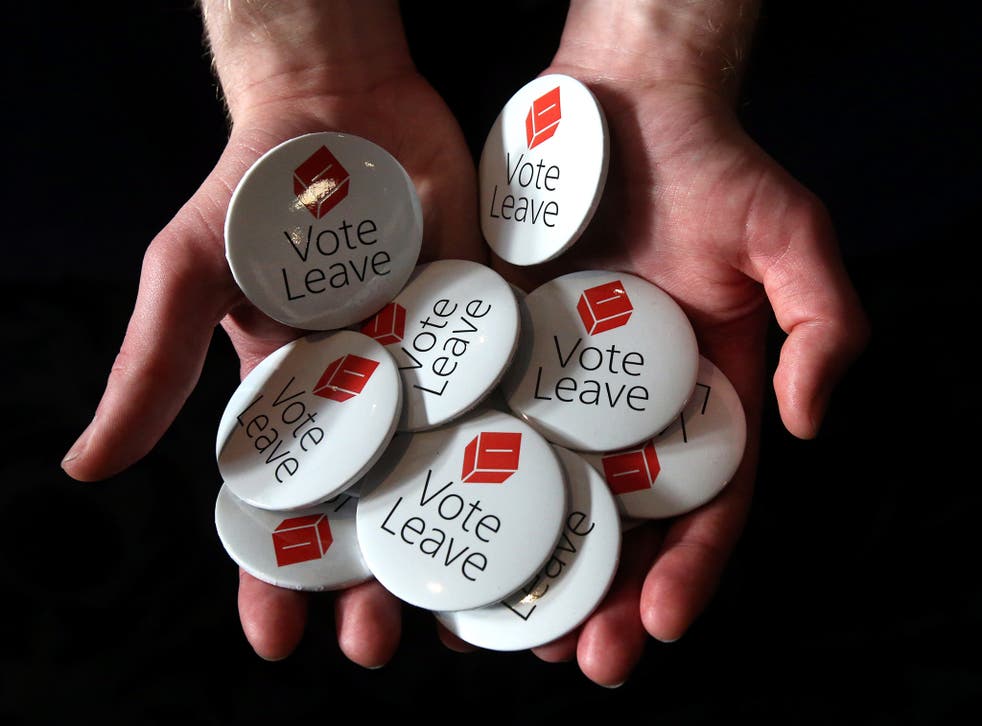 A Belgian pro-EU campaigner has "rickrolled" the official Vote Leave campaign by registering a string of similar web addresses.
Last week, the Vote Leave campaign was designated the official Brexit campaign by the Electoral Commission over Leave.EU and Grassroots Out ahead of the referendum on Britain's continued EU membership on 23 June.
The designation means it will be given £7m of government money to spend on its campaign to convince people the country is better off at out of the union.
But despite the new injection of funds, no one thought to buy all of the potential web addresses connected to their name.
The official web address is voteleavetakecontrol.org but if a voter were to type in voteleave.com, .co.uk or .net they would be immediately be diverted to a YouTube clip of Rick Astley's "Never Gonna Give You Up".
The man behind the prank is Mario Van Poppel, a pro-EU campaigner, who owns a currency exchange business.
He told The Independent more than 100,000 people were fooled by his fake domains in just three days.
He said he also registered four pro-EU domains which will direct people to the Britain Stronger In Europe campaign.
Now he says he is willing to hand the domain names over to the campaign on the condition that he gets 10 minutes with Mayor Boris Johnson to discuss the UK's future in or out of the EU and a donation made to a charity of his choice.
A Vote Leave spokesman told The Independent: "We're never going to give up handing Brussels £350 million pounds a week if we Vote Remain. If we Vote Leave though we are going to give EU up and take back control of our economy, our democracy and our borders."
"Rickrolling" is a common internet meme where people post a disguised hyperlink which when a person clicks on it - expecting to be taken to some unrelated material - they go to the YouTube clip of the 1987 pop hit.
One of the most famous examples was in 2011, when the official White House Twitter account rickrolled a disgruntled user who said their press briefings were boring on the social media site.
Join our new commenting forum
Join thought-provoking conversations, follow other Independent readers and see their replies