EU Referendum: Staying in Union makes Britain more vulnerable to Paris-style attacks, says Iain Duncan Smith
The Prime Minister said remaining in the EU would make the UK 'safer and stronger'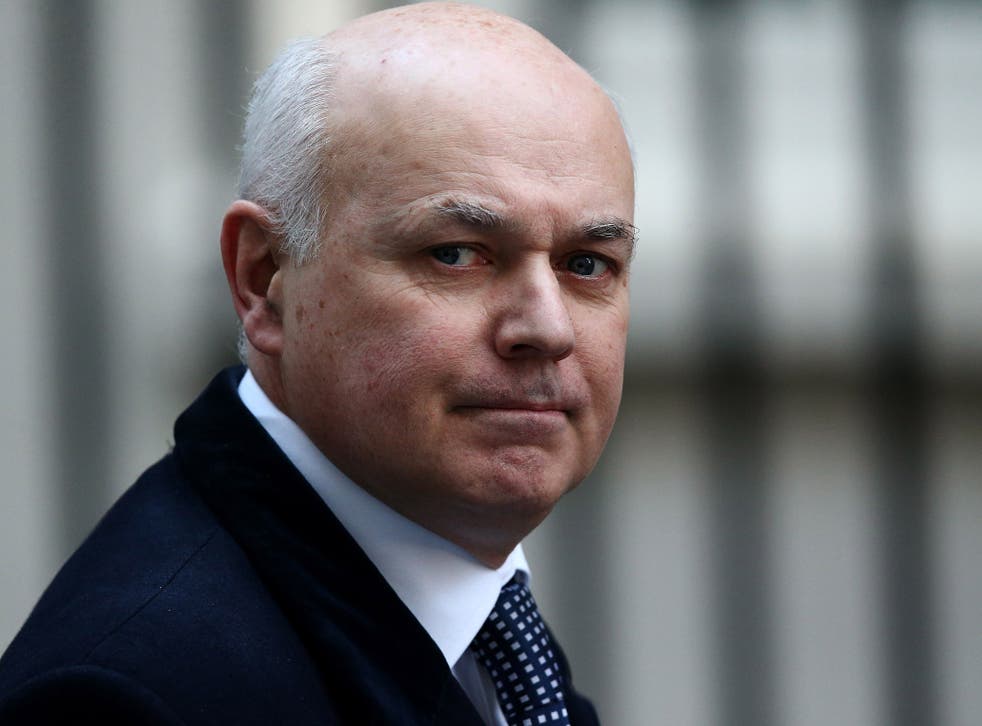 Remaining in the European Union makes Britain more vulnerable to Paris-style terror attacks, Iain Duncan Smith has said.
The Work and Pensions Secretary yesterday became one of six ministers – now dubbed 'the gang of six' – to turn out to back the Vote Leave campaign just minutes after Prime Minister David Cameron announced the referendum would take place in June.
Asked by the BBC's Laura Kuenssberg whether staying in the EU made the country more vulnerable to Paris-style attacks, Mr Duncan Smith said: "I think the present status of the open border we have right now, many of us feel does actually leave that door open and we need to see that resolved,"
The former Tory leader's claim directly contradicts the Prime Minister's assertion that remaining in the EU would make the UK "safer and stronger".
He added: "The migration issue in meltdown around the European Union with the EU almost incapable it seems of handling this massive wave of migration coming in… and what we see is incapacity to get its act together.
"This open border does not allow us to check and control people that may come. We see what happened in Paris where they spent ages planning and plotting,"
In November of last year, gunmen in Paris killed 129 people and injured a further 352. The so-called Islamic State claimed responsibility.
The Work and Pensions Secretary also questioned the effectiveness on the curbs to migrants' benefits on immigration to the UK.
Under Cameron's negotiated terms with Brussels the government will be able to apply an "emergency brake" for seven years, banning migrants from claiming in-work benefits. In a major concession to other EU leaders, the new terms will not cover migrants already in the UK.
Speaking on the Andrew Marr show on Sunday morning, the Prime Minister said leaving the EU would mean Britain lost the power to defend businesses against discrimination, receive security information from other European countries or fight trade regulations.
Leaving would give "the illusion of sovereignty – but you don't have power, you don't have control, you can't get anything done", he said.
"If you love this country – and I love this country so much – then you want what's best for it, and you want to make sure we are stronger, we are safer, we are better off and we are able to get things done in the world."
Mr Duncan Smith added: "The reality is we have an entity called the European Union. It is a political union and it intends to get deeper and tighter because that is how it sees itself and there are reasons why many in Europe feel like that.
He added: "For us I think it's really critical to recognise if we don't want to part of that political union then I think the answer is we should leave, forge proper trading relationships with the European Union… I am deeply attached to the idea of being good friends, good trading neighbours and working with them cooperating on security and defence and things like that."
Join our new commenting forum
Join thought-provoking conversations, follow other Independent readers and see their replies