EU renegotiation: What deal did Cameron get – and not get – for the issues that people care the most about?
David Cameron announced his long-negotiated EU deal today, but how much do people actually care about the issues where he's secured change?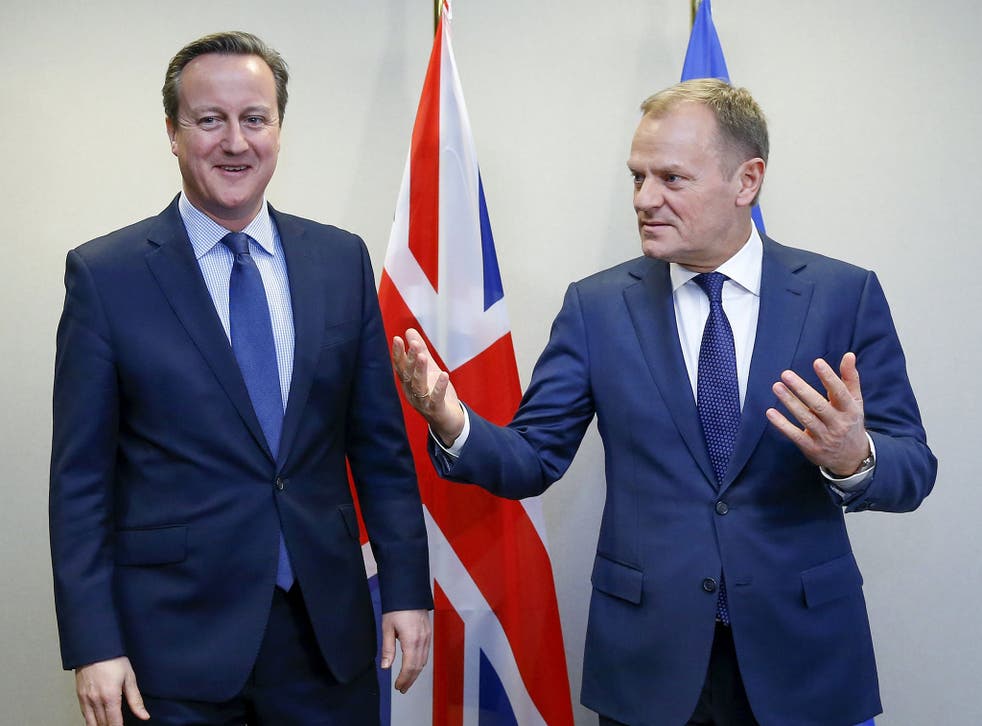 The in campaign is likely to lean heavily on David Cameron's hard-fought deal as it argues Britain is better off in the EU.
But the immediate response of Labour was to dismiss the deal as a "sideshow" and "largely irrelevant to the problems most British people face".
So how will the public view it? And does it actually address the issues people care about most with regard to the EU?
Migrant benefits reduction
The flagship concession under the deal, will see immigrants' in-work benefits phased in over four years if an "emergency brake" is applied, and a limit placed on child benefit sent back to other countries.
The measure is of course aimed at reducing immigration, which is a top political issue according to polling (see below).
It should also cut spending on benefits, which is a priority for 75 per cent of voters according to a Populus poll in April last year. A poll for The Times newspaper by YouGov last week, found 62 per cent of backers supported the idea of an emergency brake on benefits.
The problem for Mr Cameron is that this measure is far from a migration control. Most experts say the actual impact on migration will be marginal, as higher wages will still provide a pull for migration.
Immigration
Immigration currently tops Ipsos Mori's issues index, which ranks political issues by how important they are to the public, with 46 per cent selecting it as the most important, or a very important, political issue in January.
In fact, immigration very frequently tops this monthly poll – having knocked the economy off the top spot in January 2014 as the country exited recession, and only being trumped by defence last month in the aftermath of terrorist attacks in Paris.
But the deal only provides powers to prevent married couples from outside the EU entering Britain, and scaling up powers to deport criminals. It will not stop the free movement of workers, which drives most migration. According to a YouGov poll from December, 48 per cent of Britons, the second highest number of any member state, think this should be limited.
Eurozone
The YouGov/Times poll showed support (69 per cent) for protecting Britain from issues in the Eurozone. Despite this, it may be where the deal really start sinking into 'sideshow' territory. The Eurozone sits eighth on the Ipsos Mori issues list, with just 5 per cent selecting it as the most important issue. Protecting the pound doesn't have the clout it once did either, with currency issues selected as important by just 1 per cent in the Ipsos Mori poll – putting it on a level with animal welfare and just one step above foot and mouth disease.
Sovereignty
Cameron managed to secure a deal to exempt Britain from the "ever closer union" in Europe. Again, this might not resonate hugely with the public.
The YouGov poll for The Times showed this was the least popular of his deal proposals, with just 47 per cent support, compared to 72 per cent for proposed cuts to EU red tape.
Join our new commenting forum
Join thought-provoking conversations, follow other Independent readers and see their replies