Europe on brink of another financial crisis, Darling warns
Austerity has made things worse, not better, says former chancellor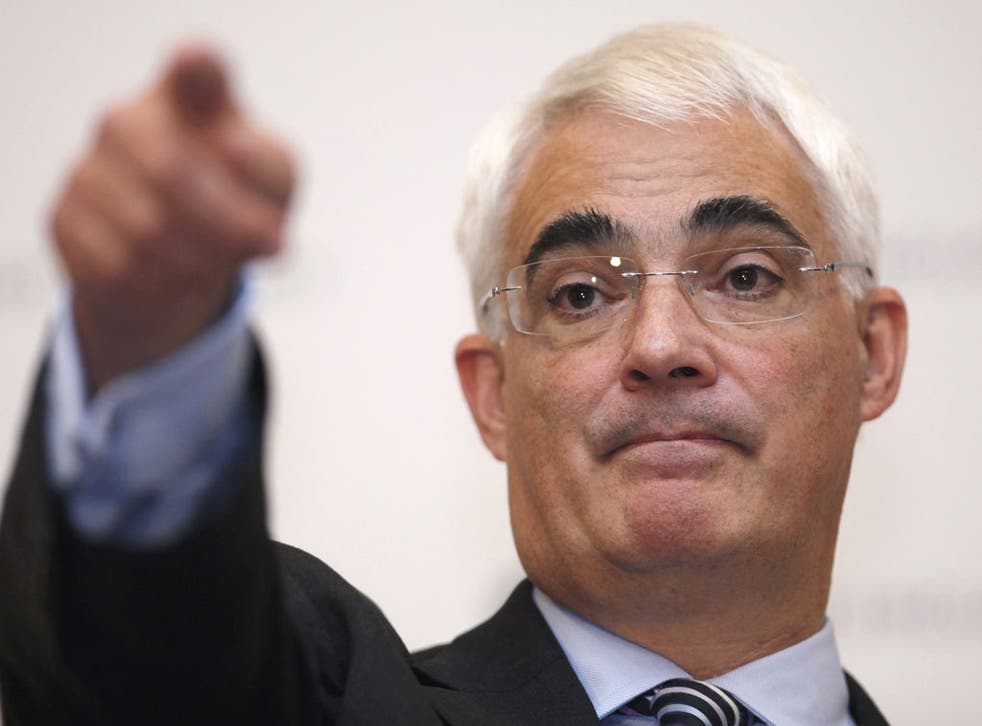 Europe is in the eye of an economic cyclone, with a fresh storm about to hit vulnerable countries, the former chancellor Alistair Darling has warned.
Mr Darling, who accurately predicted in 2008 that Britain was on the brink of the worst economic downturn for 60 years, said European Union leaders should not be lulled into thinking that the worst of the eurozone crisis is over.
In a lecture to students at Queen Mary, University of London last week, the Labour MP said the situation in Spain, where the centre-right government is imposing severe budget cuts and a general strike wreaked havoc on Thursday, should trigger alarm bells across the EU.
The French President, Nicolas Sarkozy, claimed last month that following agreement on a fresh EU bailout of Greece, the eurozone was out of the woods. And David Cameron and George Osborne have insisted that Britain's strategy to push on with austerity measures has helped stabilise European economies. By contrast, Angela Merkel, the German Chancellor, has warned that Europe remains in a "fragile situation" and that the crisis is far from over.
Mr Darling told the university's New Labour in Government class: "Part of the problem with Europe is that a lot of them took the view that that this crisis is now behind us, therefore this is a time to visit austerity, whereas the countries who are going to be most hit by austerity [like Spain] are not out of the crisis at all."
"I think we're in a lull in Europe at the moment. It's rather like going through cyclones. You get in the middle and you think, great. And then you forget the other side of it."
Mr Darling urged the British government to do more to stimulate the economy until there were clear signs of recovery. "In my view it's clear: the Government should support the economy through stimulus until the economy is clearly recovering. Then you start getting the borrowing down. But you shouldn't be carrying very high borrowing and very high levels of debt – there's nothing good in that in the long term."
Mr Darling faced a backlash from Gordon Brown's Downing Street when he warned in an interview in August 2008 that Britain was on the brink of the worst economic storm since the 1930s. Yet within weeks he was proved right by the collapse of Lehman Brothers, and within months the country plunged into recession, from which it is still struggling to recover.
Join our new commenting forum
Join thought-provoking conversations, follow other Independent readers and see their replies