Europe has plenty – but where are all of Britain's powerful women?
David Cameron's latest Cabinet reshuffle pushes UK down the international gender-equality league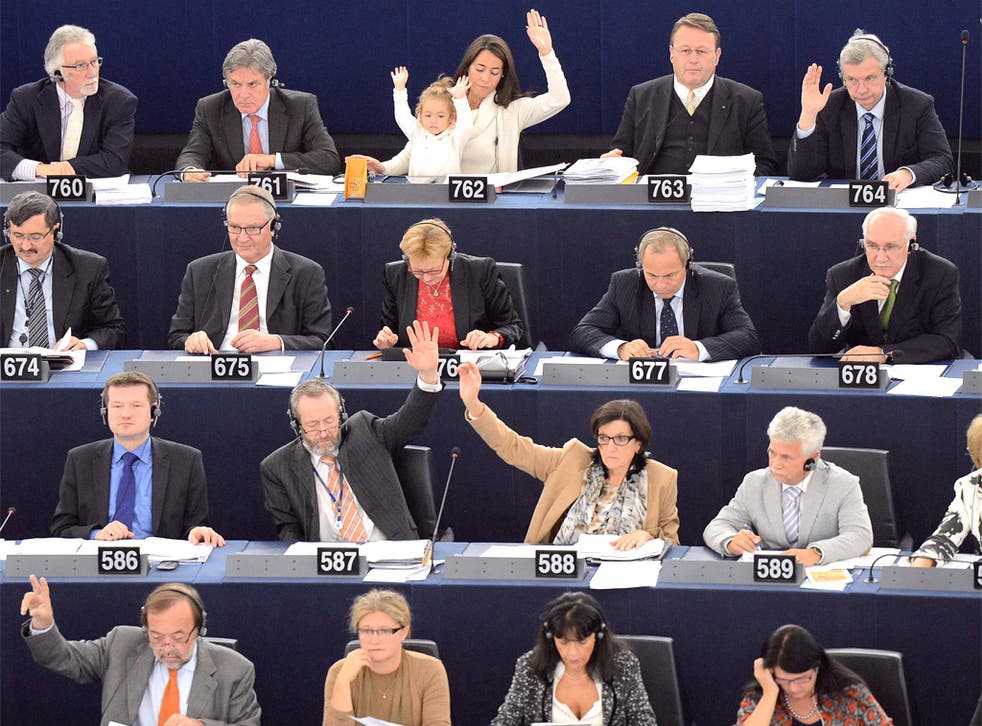 Britain has slipped in the international rankings on sexual equality because of a cut in the number of female government ministers, according to a study published today.
Its conclusion will embarrass David Cameron, who once pledged that women would fill one-third of places in his government. Instead, fewer than 20 per cent of his ministers are female – and several were moved out of high-profile positions by Mr Cameron in last month's reshuffle. Five government departments, including the Treasury, are now all-male.
The World Economic Forum's annual "global gender gap" report places Britain 18th – down from 16th last year – after being passed by Nicaragua and Luxembourg. The report measures countries' progress on tackling discrimination against women on a variety of measures, including earnings, educational performance and political participation.
The report says: "The UK slips two spots relative to its performance last year. This is mainly the result of a decrease in the percentage of women in ministerial positions, which decreased from 23 per cent to 17 per cent."
The top five places are filled by Iceland, Norway, Sweden, Finland and Ireland.
Just over 22 per cent of MPs are women, putting Britain joint 58th with Malawi in a separate league tabled compiled by the Inter-Parliamentary Union. Ceri Goddard, the chief executive of the Fawcett Society, which campaigns for equality in public life, said: "The UK lags behind much of the world when it comes to women's representation. News that we have fallen yet further should spark action on the part of the Government.
"Every day, politicians in Westminster make decisions that affect all of us – whether to go to war, how to balance the nation's budget, what to teach in our schools. The views and experiences of one half of the population are not properly heard."
The statistics emerged as controversial European Union plans for minimum quotas of women on company boards – strongly opposed by several countries including Britain – were postponed last night. Lawyers had warned the plans were not legally enforceable.
The EU Justice Commissioner, Viviane Reding, had been seeking backing for a law obliging companies to appoint at least 40 per cent of top table seats to women. Gender quotas have already been introduced in France, Italy, Spain, Iceland and Belgium – and Norway, which is not in the EU, has had a 40 per cent quota for a decade.
Britain says it prefers a voluntary approach. The percentage of women on the boards of FTSE 100 companies has risen over the past year to a record 16 per cent, compared with less than 15 per cent across the EU as a whole.
Going, going, gone: women demoted
Caroline Spelman
Sacked as Environment Secretary last month amid claims, denied by No 10, that she was too old. Ms Spelman, 54, was replaced by Owen Paterson, 56, after seemingly being blamed for last year's forestry privatisation U-turn.
Cheryl Gillan
One of the longest-serving Tory women MPs, in the Commons since 1992, she was removed as Welsh Secretary in the reshuffle. Soon after returning to the backbenches she spoke against Government plans for a fast rail link between London and Birmingham.
Justine Greening
To widespread surprise, she was demoted from Transport Secretary to International Develop-ment Secretary. Despite winning plaudits in her old job, she seems to have been punished for restating too forcefully the Coalition's opposition to expanding Heathrow Airport.
Join our new commenting forum
Join thought-provoking conversations, follow other Independent readers and see their replies