European Union referendum: Up to 50 Eurosceptic Tory MPs 'planning to rebel' in vote
Rebels fear the Government will publish documents showing the benefits of the UK remaining within the EU in the run-up to the vote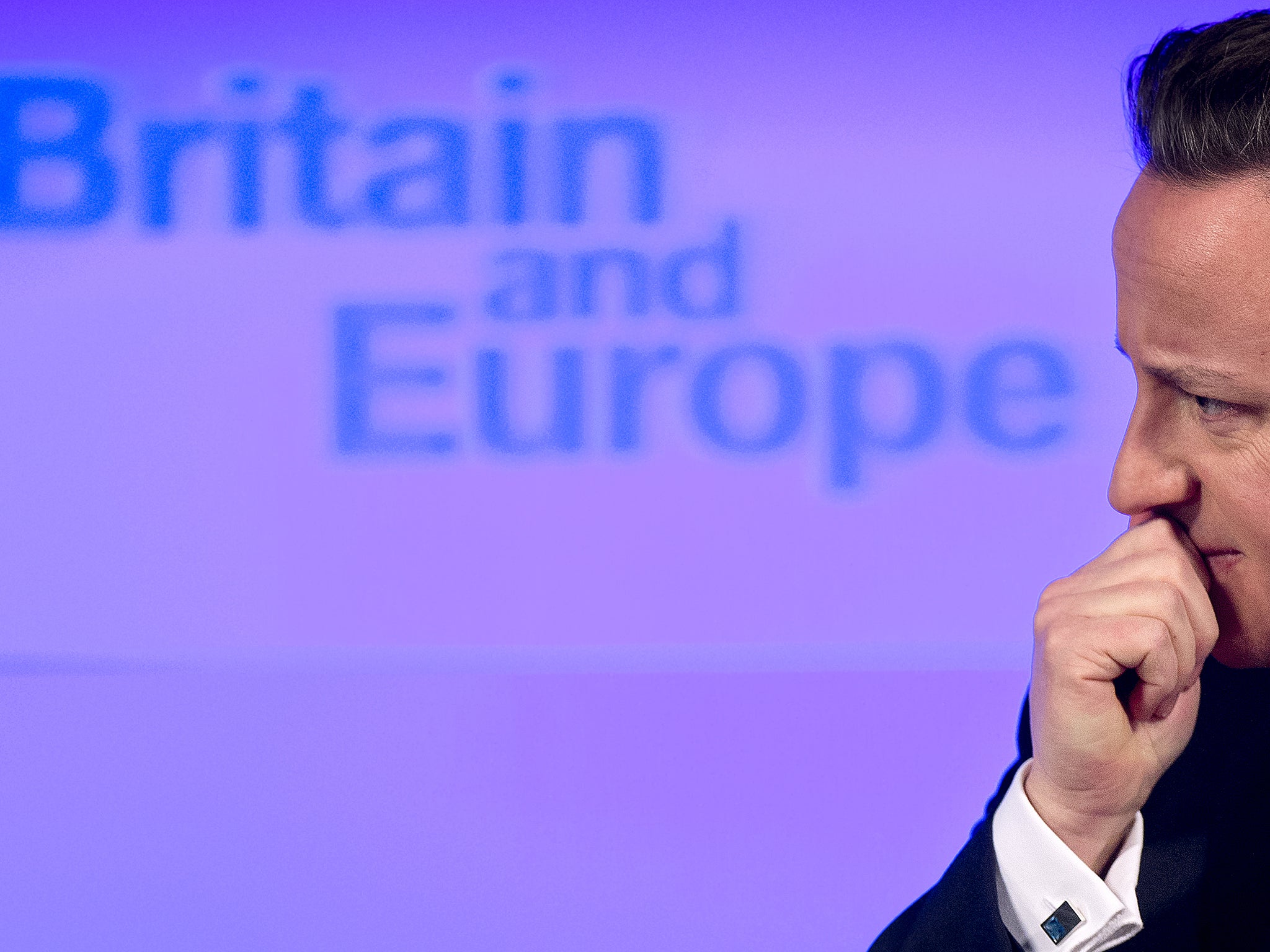 The Government is facing a major defeat over the rules for the European Union referendum with up to 50 Eurosceptic Conservative MPs planning to rebel, according to sources within the Tory rebel camp.
Sir Bill Cash, the veteran Eurosceptic MP, also told The Daily Telegraph that "the numbers are there" as he expected the SNP and Labour would help defeat the Government.
On Tuesday, the Commons is due to vote on an amendment to the EU Referendum Bill, which would establish a period of "purdah" before the referendum when civil servants would not be allowed to make political comments, as is done before general elections.
The rebels fear the Government will publish documents showing the benefits of the UK remaining within the EU in the run-up to the vote.
One potential rebel, former Environment Secretary Owen Paterson, told BBC1's Andrew Marr Show: "This is a heartfelt plea to the Government: if it [the referendum] is seen to be rigged, if the British people don't think it's fair, then whatever the result it won't be seen to be legitimate and this whole issue will fester further.
"Purdah is crucial, purdah means the government cannot use agencies of the state to spend money or send information to citizens in a period leading up to an election."
However, Lord Heseltine, on the pro-European side of the party, criticised the rebels for attempting to defeat the Prime Minister so soon after he unexpectedly won a majority in the general election.
Appointments in David Cameron's Tory government
Show all 7
He told Sky News' Murnaghan programme: "It is David Cameron who won that election for the Conservative Party and I would have hoped that, given that there is going to be a referendum, people would understand the complexity of what he's got to do."
Downing Street sources told the Telegraph that the Government would give "credible assurances" that civil servants would not try to influence the vote in the month before the vote even if there was not an official period of purdah.
One source added: "The reason we are doing this is not that we want to go and spend huge amounts of money or have the Government machine out, it is about ensuring ministers can make the case."
Join our commenting forum
Join thought-provoking conversations, follow other Independent readers and see their replies