Exclusive: Chasing the Ukip vote could kill the Conservative Party, claims Tory moderniser
Lord Finkelstein tells conference that wooing Farage supporters risks alienating the young, minorities and voters in North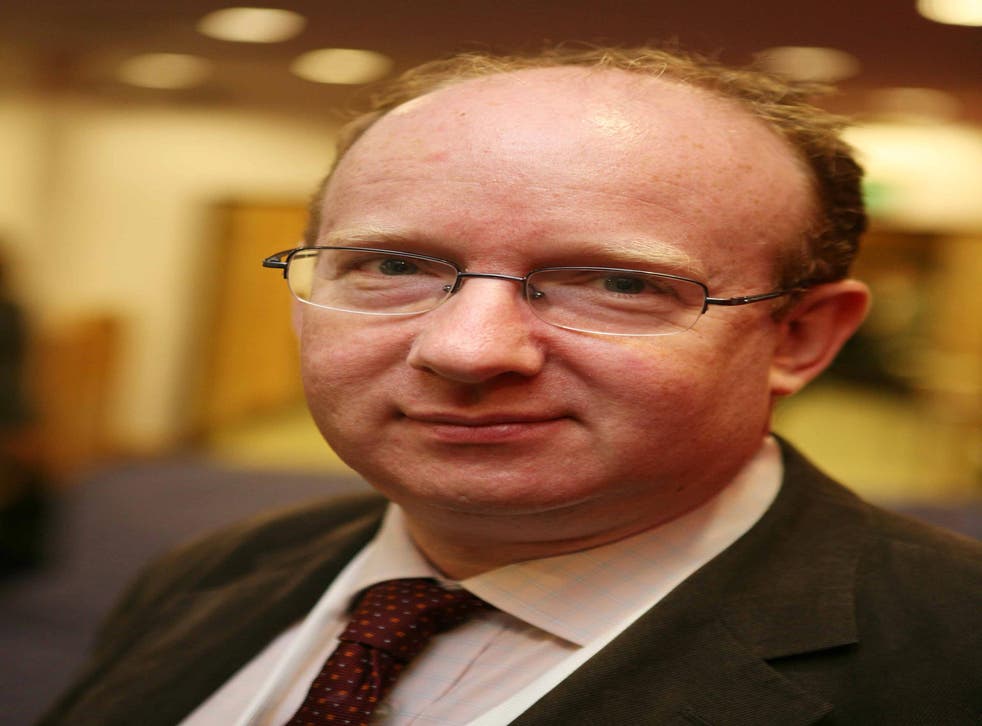 A Conservative peer and leading moderniser has warned that the party could kill its chances of winning future general elections if it chases Ukip in an attempt to win next May's contest.
Lord (Daniel) Finkelstein, a close ally of the Chancellor George Osborne, told a conference of fellow modernisers that wooing Tories who have defected to Nigel Farage's party could alienate young and ethnic minority voters and people living in the North. He warned: "The issue that Ukip raises is almost exactly the opposite of the one the Conservative Party needs to answer. Our problems are: we don't have enough young people, we don't have enough ethnic minorities, we do not have enough people in prosperous rising cities."
A tape of his remarks to the Bright Blue think tank earlier this month has been obtained by The Independent. Lord Finkelstein said: "The problem in the European election [is] we did really badly in London and are still doing badly in the north. Of course there are issues about the Conservative base vote to address, of course the people who think the country is going to the dogs are part of a Conservative coalition and of course it is extremely difficult to bring these things together. But if you look over a 10 to 15 year period at what the Conservative Party's issues are, it's definitely going to be the cities issue rather than with Ukip."
His comments lift the lid on a heated debate in Tory circles about the party's election strategy. Lynton Crosby, its Australian strategist, wants a campaign based on attacking Labour and focusing on the economy, immigration, welfare and Europe.
But modernisers including Michael Gove, the former Education Secretary who will play a key election role in his new job as Chief Whip, want a more positive campaign to build support among young, ethnic minority and northern voters without whom it will be unable to win future elections. They want to talk about issues such as health, which Mr Crosby wants to play down.
In his speech, Lord Finkelstein said the Tories needed to "confront" the issue of how to maintain an NHS free at the point of use. He supported an earmarked "NHS tax" to head off a looming cash crisis. But Mr Osborne does not want to include the idea in the Tory manifesto, as he wants to warn voters that a Labour government would raise taxes and borrowing.
Lord Finkelstein, one of the band of modernisers behind David Cameron's project to "detoxify" the Conservative brand, said: "In my view that political solution cannot involve suggesting to people that we abolish the NHS… But if we are going to deal with the issue of cost one possibility is to try to create a NHS tax that is hypothecated.
"Lots of reputable people believe in it, and I think there is a lot to be said for it. The idea of showing people explicitly what the cost of [the] NHS is seems to be quite attractive."
The Tory peer admitted his party was in danger of losing its battle to persuade voters about Mr Osborne's "we're all in it together" mantra. He said: "We should have debates and discussion and great clarity about fairness and the 'for all' concept. To lose 'for all' to Labour was a disaster in my opinion, to lose the idea that they're for the many and we're for the few, that is a disaster, and we have not done as well as we should do with that so we do have to respond."
Criticising the Tory right, he said it did not understand that Mr Cameron and Mr Osborne had to "make compromises in order to win". Although right-wingers argued that Mr Cameron "should just stand up for what he believes", Lord Finkelstein said if he did that, "he'll just lose and we'll have Ed Miliband as prime minister."
Labour claimed the speech showed that the "compassionate Conservatism" Mr Cameron once espoused was "flat on its back". Michael Dugher, the shadow Cabinet Office minister, said: "Tory modernisation failed under David Cameron because he doesn't believe in it. This lurch to the right is the culmination of Cameron's long-term capitulation to that wing of his party."
Lord Finkelstein dismissed Labour's claim as "ludicrous" and insisted that "compassionate Conservatism" is still alive. He said he was happy for his speech to be made public as it reflected what he had written as a columnist for The Times newspaper.