Exclusive: Claimants lose all their income under disability benefits reform
Under new rules introduced by the Department for Work and Pensions, anyone wanting to appeal a decision that they are fit to work first has to have all their paperwork looked at again, while receiving no sickness benefits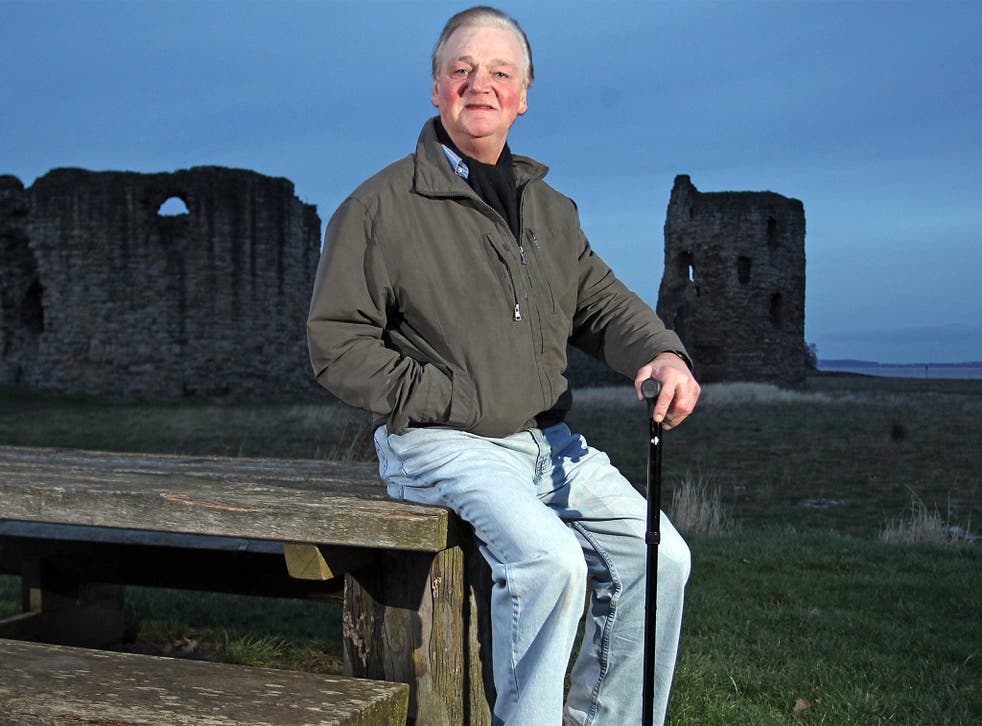 People with serious disabilities and health conditions are being left for weeks with no financial support by Government changes to benefit assessments.
Under new rules introduced by the Department for Work and Pensions in October, anyone wanting to appeal a decision that they are fit to work first has to have all their paperwork looked at again, while receiving no sickness benefits. The Citizens Advice Bureau believes this will result in thousands of people being wrongly forced to survive on no income at all.
The Government said that this "mandatory reconsideration" would cut down on bureaucracy and take just two weeks, but some disabled and sick people are being wrongly assessed and left with no support for months on end.
Kate Green MP, the shadow minister for equalities, said that "the government are putting vulnerable people in an impossible position".
"They urgently need to get a grip to ensure the system is fair and effective," she added.
The Work Capability Assessment, which is exclusively carried out by Atos healthcare, is so notoriously slapdash that in 2012 more than 42 per cent of appeals against decisions were upheld. Their poor performance is understood to have prompted the assessments contract being put out to tender.
Blunders include ruling that a 39-year-old woman from Livingstone with a brain tumour was fit to work just weeks before she died and a double heart and lung transplant patient from Essex dying nine days after being declared well enough for employment.
Previously if a controversial assessment wrongly concluded someone was well enough to work, people could appeal immediately, and received benefits while they did this. Now a formal appeal can only be launched after this reconsideration process is completed.
The Government is hoping its new system will nudge people off disability benefits, drive them to signing on to Job Seekers' Allowance and abandon their sickness benefit application. However, many seriously ill patients who have been wrongly assessed are unable or unwilling to do this, since signing onto JSA means declaring themselves fit to work.
In 2013, Citizens Advice Bureaux across the country dealt with nearly half a million issues with Employment Support Allowance, the benefit for those deemed incapable of working.
Gillian Guy, chief executive of Citizens Advice, said: "This system is failing far too many people. Anyone could suddenly become sick or disabled and it's vital that we have a strong system in place to help people cope with the unexpected.
"It can't be right that a decision about someone's health can be reached without even a basic consideration of medical evidence. Far too often, sick and disabled people are caught in a catch-22 where they are forced to pay for a doctor's help to appeal against a decision which was wrong in the first place.
"The extra red tape hurdle recently put in place by ministers before people can get much-needed support will mean thousands are wrongly forced to go it alone with no source of income. The best way to get the number and cost of appeals down is to make sure decisions are right first time rather than forcing people to jump through unnecessary and stressful extra hoops."
Since 2008 nearly a million people who applied for sickness benefit have been found fit for work, according to figures from the Department for Work and Pensions. The figure does not include those who successfully appeal against the ruling.
Richard Hawkes, chief executive of the disability charity Scope, said: "We should be talking about getting a million more disabled people into work. But, this piece of red tape could make disabled people's lives harder, without making them more likely to find work."
He added: "Concerns with the Work Capability Assessment continue to stack up. The cost of appeals has skyrocketed, assessors have resigned in disgust, and the test has received criticism from the Public Accounts Committee and National Audit Office. We have also witnessed shocking undercover footage of how Atos assessors are trained and heard horror stories of disabled people inappropriately found fit to work."
"If the Government is serious about getting more disabled people into work, they need a test that is the start of the journey that gives disabled people the specialist, tailored and flexible support they need."
A DWP spokesman said that the department had made tests fairer and more accurate, with appeals upheld in 15 per cent of their total caseload. He added: "We want to get this decision right first time - and all too often a case goes through the long and costly appeal process, only to be resolved when the claimant produces new evidence which wasn't available in the first place.
"The new safeguard will give claimants an opportunity to produce further evidence and have their claim reassessed without having to go through the unnecessary stress of an appeal."
An Atos healthcare spokeswoman said: "There are rigorous checks within the system to ensure we are meeting the Department's standards and we will re-do any assessment that is sent back to us by the decision makers at DWP before a decision on benefit has been reached. Appeals are against a DWP benefit decision and not Atos Healthcare and we are not involved in the appeals process."
Case study: Colin Jones
Colin, 59, from Flint, worked in the steel industry for more than 25 years, before a car accident and a nasty fall down the stairs finally forced him to give up work. His left hip and leg are so damaged that he is in constant pain and uses a stick to walk. But Atos assessors said he was fit to work, leaving him to live off Red Cross parcels while he waited for the reassessment. "After my assessment for Employment Support Allowance (ESA) I received a letter to say I hadn't met the criteria and was five points short. I can't walk far without stopping as I'm in a lot of pain.
"For two weeks I had no money at all. The Red Cross helped me, they gave me a voucher to get food from a foodbank, where I got two bags of food. Without them I'd have had nothing. After the mandatory reconsideration they decided I should be on ESA after all."
---
What Britain thinks of benefits: perception, reality and winning votes

Show all 9
Register for free to continue reading
Registration is a free and easy way to support our truly independent journalism
By registering, you will also enjoy limited access to Premium articles, exclusive newsletters, commenting, and virtual events with our leading journalists
Already have an account? sign in
Register for free to continue reading
Registration is a free and easy way to support our truly independent journalism
By registering, you will also enjoy limited access to Premium articles, exclusive newsletters, commenting, and virtual events with our leading journalists
Already have an account? sign in
Join our new commenting forum
Join thought-provoking conversations, follow other Independent readers and see their replies