Exclusive: Labour revolution – Ed Miliband to cut power of unions who elected him
Labour MPs to lose their one-third share of the vote in leadership elections, while one-member-one-vote reform will also apply to trade unions' portion of electoral college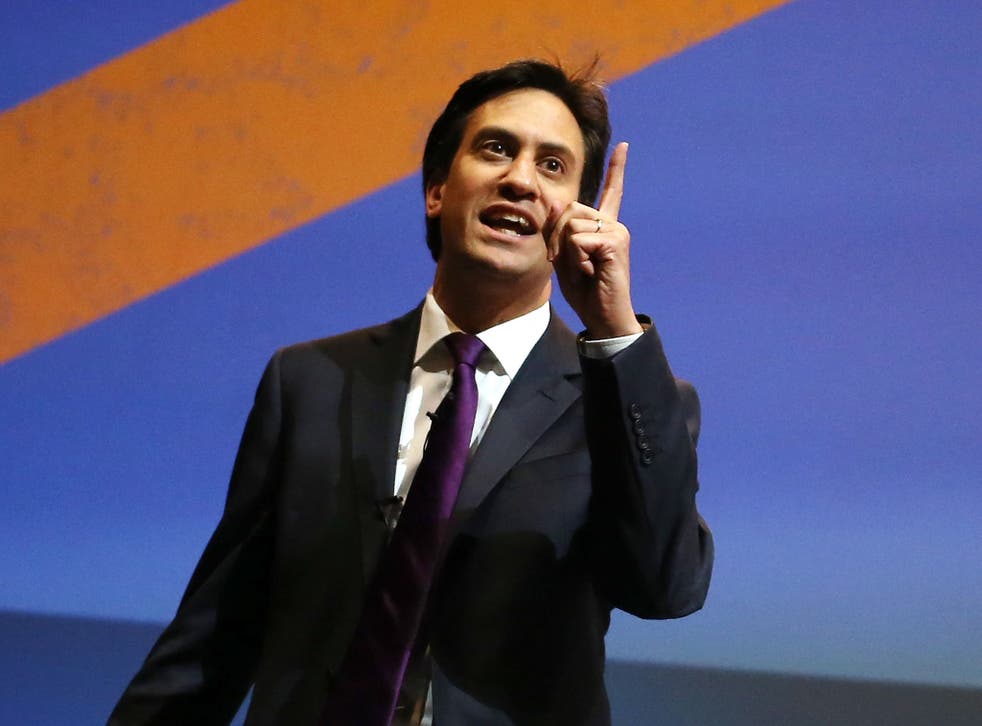 Labour MPs are to lose their one-third share of the vote when their party chooses its leader under sweeping reforms to be pushed through by Ed Miliband.
The move will be seen as an attempt to placate the trade unions, who will also lose their 33 per cent slice of the electoral college.
At present, the party's 180,000 members have the other one-third share.
Mr Miliband wants to shift to a pure "one member, one vote" system – a change his allies hailed as more radical than Tony Blair's party reforms, under which Labour ditched its Clause IV commitment to public ownership.
But to ensure that a future Labour leader still enjoys the confidence of a significant section of the Parliamentary Labour Party, candidates for the leadership will need to win nominations from about 25 per cent of Labour MPs – double the current 12.5 per cent threshold. The two or three candidates winning such support will then go into the "one member, one vote" ballot.
If a 25 per cent hurdle had been in place in 2010, only two of the five candidates would have made the shortlist – Ed Miliband and his brother, David. The other runners – Ed Balls, Andy Burnham and Diane Abbott – would have been excluded.
Labour is close to winning the backing of its union founders for the big shake-up, which Mr Miliband promised after unproven allegations of voting irregularities by Unite, the biggest union, in the party's selection of a parliamentary candidate in Falkirk.
The proposals will be finalised this weekend by Lord (Ray) Collins, Labour's former general secretary, and discussed by the party's National Executive Committee next Tuesday. They will be put to a special Labour conference on 1 March.
Paul Kenny, the pivotal union figure and leader of the GMB, said MPs were "making a fuss" because they would lose their "golden share" of an electoral college in which their votes were worth 10 times those of a party member. "From a trade union point of view, we'd actually welcome that," he said.
The historic changes, to be phased in over five years, will ensure union members who want to contribute to Labour's funds have to "opt in", rather than "opt out" if they do not want to give financial support, as is currently the case.
Union members who "opt in" will become "associate Labour members" for a reduced fee and will enjoy some of the rights of full party members, who currently pay up to £45.50. The union affiliation fee is currently £3 a year.
Associate members will have a vote in Labour leadership elections but will not get an extra vote if they are already a party member. The reforms will end the current system which gives "multiple votes" to Labour members who are in more than one union and affiliated groups such as the Fabian Society.
Phil Wilson, a close ally of Mr Blair and his successor as MP for Sedgefield, said: "The scale of Ed Miliband's reforms is daunting in its ambition.
"This is not breaking the [party-union] link but strengthening it by ensuring the collective relationship with unions is made transparent and fair. The only people who should have a say in our leadership elections are those who have asked to have an individual relationship with the Labour Party."
Labour insiders denied that the changes could give the unions more power on the grounds that associate members could outvote ordinary party members if just 10 per cent of the 2.3 million affiliated trade unionists "opt in". They said some would already be in the party and so would not get another vote.
The ability of union bosses to influence leadership contests would be curtailed. In 2010, the leaders of all the major unions backed Ed Miliband. Some unions were accused of sending propaganda backing him to affiliated members. Under the reforms, the list of associate members would be held by Labour HQ rather than the unions and all candidates would have the right to send campaign material to them directly.
Union support proved decisive when Ed won a wafer-thin victory over his older brother by 50.65 to 49.35 per cent.
David won in the MPs' and members' sections of the electoral college. But Ed sneaked over the finishing line by winning 19.934 per cent of the unions' 33 per cent share to David's 13.4 per cent.
Join our new commenting forum
Join thought-provoking conversations, follow other Independent readers and see their replies