Exclusive: Labour plans big rise in NHS spending
Ed Miliband and Ed Balls have agreed new manifesto pledge, and increase could be funded by hike in national insurance contributions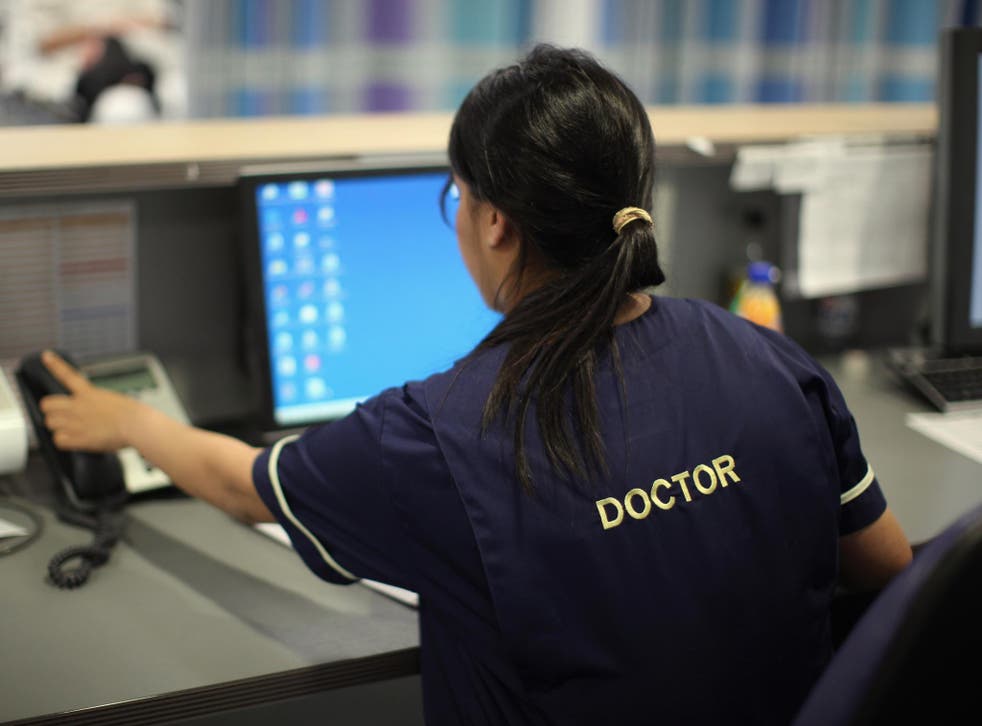 Labour is drawing up plans to go into the next election with a manifesto pledge to increase NHS spending significantly should the party be returned to power, The Independent can reveal.
Ed Miliband and Ed Balls are examining options for how Labour could fund additional investment in health over and above current spending plans. Shadow Cabinet sources said no decision had yet been taken on how to fund the pledge, although one option is to introduce a ring-fenced rise in national insurance (NI) contributions both for employers and employees.
This would mirror Gordon Brown's raising of NI by 1 per cent in 2002 to fund Labour's last expansion of the NHS. It is understood this idea is being supported by Jon Cruddas who is leading Labour's policy review. Another – less likely – option is to announce that Labour will delay the period over which the party commits itself to pay off the deficit in order to fund additional NHS spending.
A third option would be to fund much smaller increases in the NHS budget for the first few years of a Labour government while the deficit is paid off – with a commitment to then use all the savings as GDP grows to increase investment in the NHS at the end of the parliament.
Senior Labour figures recognise that all three options could present potential problems for the party. Raising NI would allow the Conservatives to accuse Labour of planning a "tax bombshell", while delaying paying down the deficit would feed into the argument that the party is still fiscally irresponsible.
But they have concluded that Labour needs some kind of major new plan for the NHS in order to win in 2015. A recent poll of marginal seats found that only 29 per cent of people thought Labour was the "most trusted" party to run the NHS. "I do think we need to be bold and go into the next election with a significant offer on the NHS," said sources close to the shadow Health Secretary Andy Burnham.
Interestingly, the Liberal Democrats are also moving towards a commitment to increase NHS funding through taxation as part of their manifesto.
"We should be having a national discussion about how we fund our health services in order to sustain them because there's quite a big gap between what the experts know and what the public know about the pressures on the system," said one senior Liberal Democrat source.
Labour sources said under the plan being considered by the Shadow Cabinet any additional resources would have to be combined with reforms designed to save money. They have ruled out increases anywhere near the £30bn that the think-tank the King's Fund says will be necessary by 2020. "Under the current system we spend too little on supporting people at home and thousands on hospitalising older people," they said. "We can't go to the public at this point and ask them to give us more money when we haven't solved that fundamental problem. You'd be putting more money into a system that isn't properly structured."
Another Shadow Cabinet source said: "We are clear the NHS has to be central to Labour's offer at the next election. What we are working through is exactly how we do that."
The most popular option currently is to adopt a version of a plan recently put forward to Labour's policy review by Frank Field. Mr Field is suggesting an increase in NI that would not be capped at an upper earning limit, to make it progressive.
Under his plan, which is expected to be published this week, the money would be ring-fenced to be spent on NHS and social care.
Mr Field added he had already discussed it with Mr Cruddas and the shadow Chancellor Ed Balls. "I can't tell you what a good meeting I had with Ed Balls," he said. "He knew all the right questions. He was brilliant.
"I have been discussing this with John Cruddas for some time and he is happy with it."
He added: "We are not pretending that the NHS can be saved through efficiencies nor that increased funding will not be accompanied by serious reform. By God, it has to be. But there won't be much left to reform if we don't do it."
A Labour spokesman insisted that no decision had been taken on NHS funding.
"Labour has already committed to no extra borrowing for day-to-day spending for 2015-16 and we have asked for all our plans to be independently audited by the Office for Budget Responsibility," they said. "We will set out our plans in more detail closer to the election, but on the NHS Ed Miliband and Andy Burnham have been clear that we need to find new ways to improve and protect services."
Join our new commenting forum
Join thought-provoking conversations, follow other Independent readers and see their replies