Expenses watchdog to sue Tory MP over house price gain
Stewart Jackson has refused to pay the £54,000 that Ipsa claims he owes on his home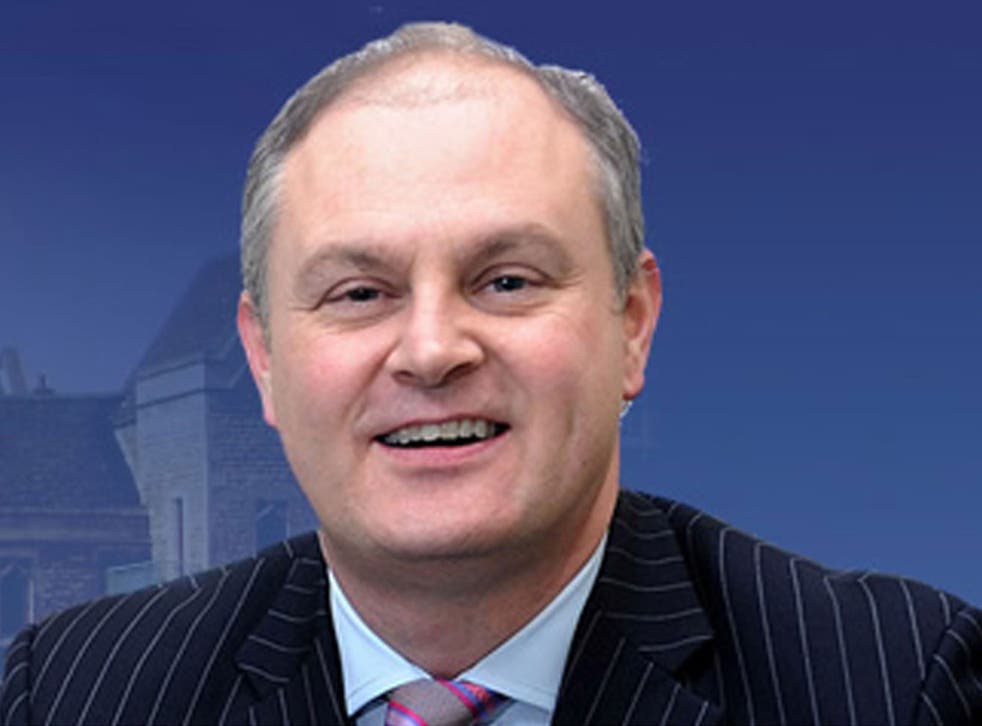 A Conservative MP is being sued by the Commons expenses watchdog over his refusal to repay £54,000 in capital gains on his publicly funded constituency home.
The unprecedented legal action was disclosed after 29 MPs were told to return a total of nearly £500,000 to cover the increased value of their second homes. The amounts they have been instructed by the Independent Parliamentary Standards Authority (Ipsa) to give back vary from a few hundred pounds to more than £81,000.
Stewart Jackson, the MP for Peterborough, is the only one refusing to comply, claiming his home has dropped in value and accusing Ipsa of resorting to "heavy-handed and disproportionate" litigation to recover the sum it says is outstanding.
Following the expenses storm four years ago, including anger over MPs "flipping" their designated homes from one property to another to maximise their allowances, Ipsa banned them from claiming mortgage interest on their second properties. However, as an interim measure, MPs elected before the 2010 election were allowed to carry on claiming until last August – as long as they reimbursed the taxpayer for any notional gain on the property over that period.
According to a valuation for Ipsa, Mr Jackson's home rose in value by £54,000. When he refused to repay, the watchdog applied to the High Court to recover the money.
But the Tory MP, whose wife is a property journalist, said house values in his constituency fell by 3 per cent between 2010 and 2012 and is launching his own legal action against the authority.
Mr Jackson, who received £32,494 in housing expenses over the period, said: "Ipsa's legal proceedings are heavy-handed and disproportionate and are clearly intended to bully me into submission."
He accused Ipsa of negotiating with the other MPs in a "secretive and arbitrary manner". He added: "In respect of my case, regrettably, they have refused to negotiate. I am merely seeking fair play and consistency, and will pursue legal action to receive it."
Surveyors acting for Ipsa estimated the value of the properties of 71 MPs who carried on claiming mortgage interest on their expenses until last August's cut-off point.
In 42 cases, the houses were assessed not to have risen in value. The other 29 were in London and the South-east, where property prices have been more buoyant. David Jones, the Welsh Secretary, will have to make the biggest repayment of £81,446 on his second home in Westminster.
Other senior ministers faced with substantial repayments are Philip Hammond, the Defence Secretary, with £34,883.54, the Treasury Minister David Gauke with £26,762.76, Owen Paterson, the Environment Secretary, with £7,755.05 and David Willetts, the Universities and Science Minister, with £7,730.74.
The second highest sum being returned is the £61,403 "profit" on the property in Kennington, south London, owned by the Democratic Unionist Gregory Campbell.
Labour politicians returning cash include Hywel Francis, the MP for Aberavon (£9,044.98), Angela Smith, the MP for Penistone and Stocksbridge, with £8,496 and the former Communities Secretary Hazel Blears with £7,644. An Ipsa spokesman said MPs had "agreed to the conditions at the start" of the short transition period for MPs who were already committed to second mortgages.
He said: "MPs knew this was the deal... We demanded formal valuations at the start and end."
Expense claims: The charges
Stewart Jackson, Conservative MP: £54,000 disputed
David Jones, Con, Welsh Secretary: returned £81,446
Gregory Campbell, DUP: £61,403
Philip Hammond, Con, Defence Sec: £34,883.54
David Gauke, Con, Treasury: £26,762.76
Hazel Blears, former Labour minister: £7,644
Owen Paterson, Con, Environment Sec: £7,755
Andy Burnham, Lab, shadow Health Secretary: £456.08
Join our new commenting forum
Join thought-provoking conversations, follow other Independent readers and see their replies