Farage: Frustrated Tories set to join Ukip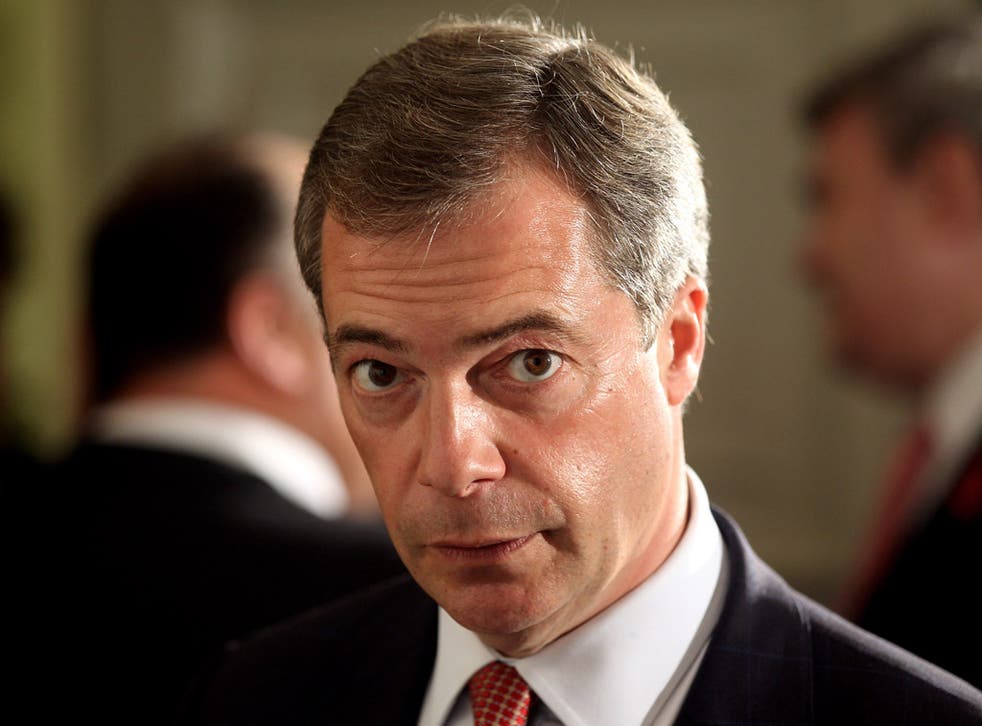 Disillusioned Conservative MPs have secretly contacted the UK Independence Party to discuss possible defection, its leader claimed yesterday as he appealed to Tory Eurosceptics to jump ship.
Ukip is celebrating a recent rise in the polls, culminating in a survey two weeks ago putting the party on 11 per cent of the vote – the same share as the Liberal Democrats. It has achieved three recent high-profile defections from the Tories: the MEP Roger Helmer, the former minister Lord Hesketh and Stuart Wheeler, previously a major donor to the Conservatives.
Rumours have circulated among Tories that two sitting MPs are seriously considering following their lead and joining Ukip, which advocates withdrawal from the EU. In an interview with The Independent, Nigel Farage, the Ukip leader, said his party was "having conversations" with Tory MPs who felt out of tune with David Cameron's leadership. He said: "If polling results like that 11 per cent continue to be replicated or increased upon, the chances of people who are sitting in the House of Commons coming to us grows.
"There is a wing of the Conservative party in the Commons – predominantly young, but not all – who agree with us on a whole host of issues, such as the opportunities afforded by selective education, the belief that government is too big... If Ukip is seen to be a good bet, that obviously increases the chances of them coming over."
A Tory official said last night: "This sounds like a classic example of Nigel Farage bluster." But Mr Farage disclosed that his party plans to contest every seat in the general election expected in 2015 – even in constituencies where the incumbent MP backs withdrawal from the EU. "My message to the Eurosceptics in the Tory party is: you're wasting your time," he said, adding that Mr Cameron was "instinctively pro-EU... There is a growing feeling he said all the things he said just to get elected, but never really intended".
He said about half of his party's growing support was coming from previous Tory supporters but that it was also attracting votes from other parties. Mr Farage, speaking after the launch of his party's campaign for the London elections, acknowledged Ukip had been damaged by controversies over some of its previous MEPs and the turbulent spell when it was led by the former television presenter, Robert Kilroy-Silk.
Ukip's advance has alarmed some senior Tories who fear Mr Cameron is doing too little to reassure traditional right-wing supporters. Even if Ukip picks up only five per cent support at the next election, that has the potential to prevent the Conservatives from gaining a series of crucial target seats – and Mr Farage claims his party will be able to sustain its recent advance.
"This party has changed hugely – I hope that one reason is that people do not see me as some hard-right wing, authoritarian figure – in fact quite the reverse, I have tried to make sure are basically strongly libertarian, a party that is socially incredibly relaxed."
Join our new commenting forum
Join thought-provoking conversations, follow other Independent readers and see their replies