Fewer social homes being built than at any time since Second World War, official figures reveal
Latest figures come as report finds 92 per cent of councils are not building enough affordable homes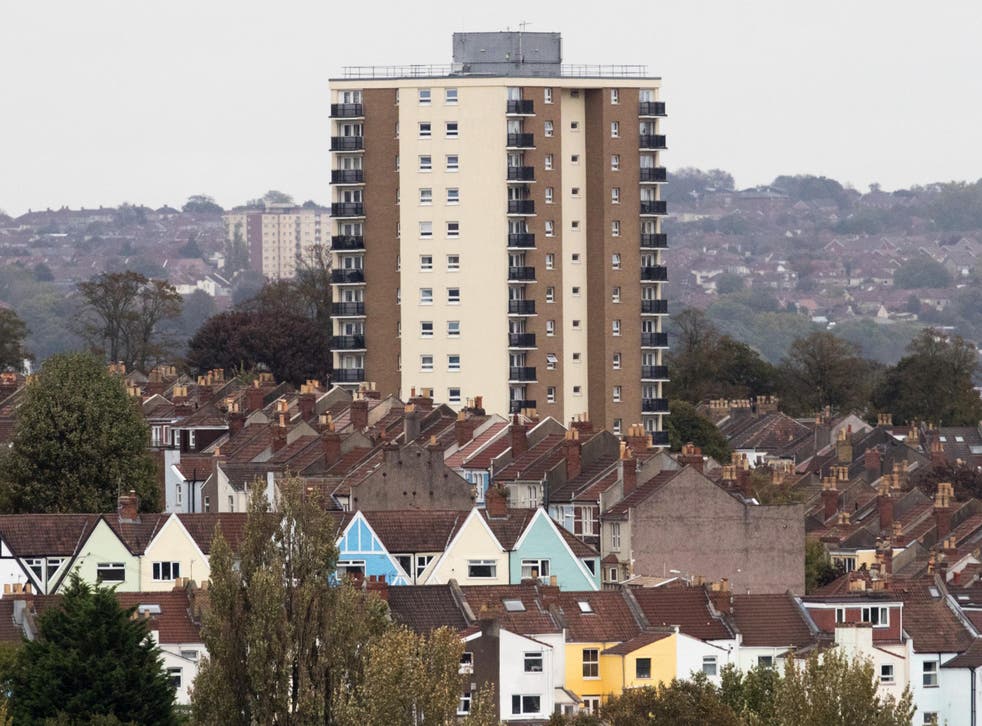 Fewer social homes are being built than at any time since the Second World War, new official figures have revealed.
Government data shows just 5,380 new social homes were completed across England last year – down from 6,800 the previous year.
The number has plummeted from 39,560 in 2010/11 – the year the Conservatives came to power.
The fall is in part a consequence of the Government's decision to prioritise the building of affordable homes, which are around 30 per cent more expensive, over social homes.
Local authorities say extending the Right to Buy policy, which allows social housing tenants to buy their properties, and forcing councils to sell off their most valuable homes, has led to fewer new social homes being built.
Overall, however, the number of affordable homes being built, which includes homes at affordable rents and shared ownership properties, increased by 27 per cent.
Polly Neate, chief executive of housing charity Shelter, said: "With rents sky high and more than 250,000 people homeless in England, it's clear to see just how bad our affordable housing shortage has become. This is largely due to handing near total control of our house-building to big developers who have little appetite for building affordable homes.
"The government has a real opportunity to set things right in the upcoming Budget, it can start by reducing the mammoth cost of land and closing loopholes which are draining the country of the affordable homes families are crying out for.
"It's unacceptable that we're building the lowest number of social homes since the Second World War, just as homelessness reaches 250,000 in England."
UK news in pictures

Show all 50
Ministers have hinted they could shift away from current housing policy, which has seen funding for new social housing cut to zero and money instead diverted into other types of property, namely affordable homes.
At the Conservative Party conference last month, they announced an additional £2bn of spending on affordable housing. Some of this money will be used to build social homes, although the numbers forecast to be built are a fraction of what experts say is needed to meet demand.
Responding to the latest figures, Labour said immediate action was needed. John Healey MP, the party's Shadow Secretary of State for Housing, said: "After the Grenfell Tower fire Theresa May admitted the Conservatives haven't given enough attention to social housing. These shocking figures show she was right.
"The number of new social rented homes being built is now at the lowest level on record, and the number of new low-cost homes to buy is at just half the level it was under Labour. After seven years of failure on housing the Chancellor must use the Budget to tackle the housing crisis."
Housing and Planning Minister Alok Sharma said: "These latest figures show progress but we know there is more to do. That's why we have increased the affordable homes budget to more than £9bn and introduced a wider range of measures to boost building more affordable homes, supporting the different needs of a wide range of people."
Jeremy Corbyn points to Grenfell fire as epitome of failed housing policy
The latest figures were revealed as a new report found 92 per cent of local councils are not building enough affordable housing.
The study, by the Institute for Public Policy Research (IPPR), said only 67 per cent of local authorities are meeting their overall housing need and even fewer are delivering enough homes for people on low and middle incomes.
The study found that some areas are missing their housing targets by huge margins. The shortfall in Greater Manchester, for example, is 42 per cent – or 4,518 homes each year. The deficit is likely to be even higher in many parts of London and the South East.
The IPPR said the Government should lift borrowing limits on local councils in order to allow them to build more homes. It also called on ministers to divert money away from the Starter Homes initiative, which will see cut-price homes built for first-time buyers, and instead invest in new genuinely affordable homes for rent.
Darren Baxter, a researcher at the IPPR, said: "This analysis shows that not only are local authorities failing to build enough affordable homes, those which are being built are often out of reach of those who they are intended to support."
As calls grow for the Chancellor, Philip Hammond, to use the Budget later this month to launch a significant round of investment in state house-building, another think-tank, Civitas, said new "housing zones" should be created in areas where demand is highest and councils given the power to buy land at cheaper prices.
Arguing that making land available for housing more quickly "is the key to achieving a decisive breakthrough in the housing crisis", Civitas said councils should be allowed to buy land at close to its current value rather than the value once potential future development is factored in.
Daniel Bentley, the think tank's editorial director and author of the report, said: "The upfront costs of development could be very much reduced by reforming the land compensation rules and allowing public authorities to buy land at prices closer to their existing use value.
"In high-demand areas, this could save the taxpayer millions of pounds per hectare."
Join our new commenting forum
Join thought-provoking conversations, follow other Independent readers and see their replies