Five Labour MPs explain why they are voting to bomb Isis in Syria
The MPs explain why they aren't backing their leader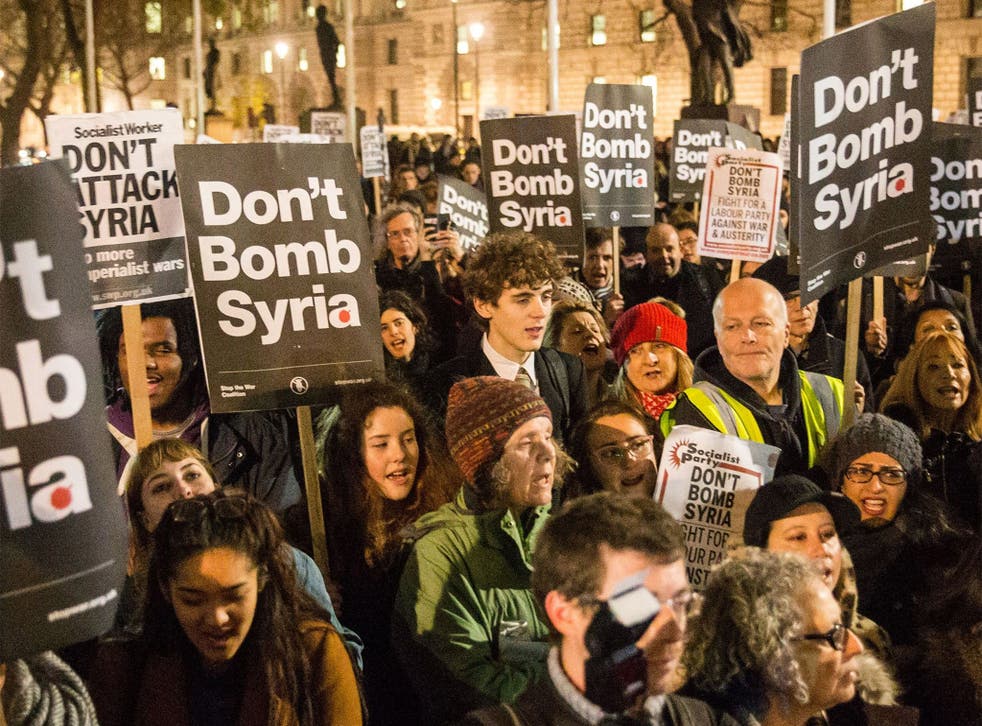 Labour leader Jeremy Corbyn and most of the party's member are against sending British jets to take part in bombing against Isis in Syria.
A significant chunk of Labour MPs are expected to vote differently to their leader, however.
Here is why five Labour MPs are planning to back David Cameron on military action, in their own words.
"No politician takes a vote like this lightly and this is one of the toughest decisions I've had to make as an MP.
"But after consulting the experts and speaking to my constituents on the doorstep I have reluctantly decided that this is the right thing to do.
"I voted against air strikes in 2013 but the rise of ISIS and the recent terrorist attack on Paris are gamechangers.
"This was an attack on innocent civilians in a city just a couple of hours travel from the UK. ISIS needs to be stopped and we can't outsource the defence of our own people to other countries.
"As a founding member of the United Nations, it is right that we stand in solidarity with France and our other allies."
Dan Jarvis
"I understand the voices cautioning against broadening our commitment. The test for them however must be to articulate an alternative strategy for Isil's defeat. Realistically this cannot be done without targeting their command and control structures in Raqqa.
"Answering the call of the United Nations and extending British airstrikes would bring unique capabilities to the struggle against Isil in Syria. The RAF are world leaders in precision targeting. As the French Socialist Defence Minister has said, "The use of these capabilities over Syria would put additional and extreme pressure on the ISIS terror network."
"These tactics are working in Iraq. Airstrikes have weakened Isil and a third of their territory has been retaken with no civilian casualties."
John Woodcock
"To stand truly shoulder-to-shoulder with our wounded ally [France], we must respond to President Hollande's direct request that the RAF joins the French air force missions against the Islamist extremists' bases in Syria.
"Our planes have long been undertaking missions on the other side of the practically non-existent Syrian border with Iraq. With the Kurdish Peshmerga troops making progress in pinning the black-flag fighters back in the Iraqi zone being given air protection by the British, there is clear operational sense in giving our pilots more flexibility to refocus on what Mr Cameron described last week as the head of the snake – the extremists' HQ in Syria."
Hilary Benn
"It is the first responsibility of any government to ensure the security of its people and to be prepared to defend our nation from those who would do us harm, so we are right to be offering air support to the government of Iraq in trying to defeat Isil/Daesh, but let me be clear, we do not want British boots on the ground in either Iraq or Syria.
"Now, there's been a lot of talk about airstrikes in Syria, but to bring peace, stability and security there we need a much broader, more comprehensive plan than just trying to deal with Isil/Daesh."
Mary Creagh
"As long as we leave Islamic State there - they now have 30,000 fighters from over 100 different countries - if we are prepared to just allow them to regroup and recruit in Raqqa we will never have peace in Iraq and never have peace in Syria."
Join our new commenting forum
Join thought-provoking conversations, follow other Independent readers and see their replies