Five things we learnt from the Tory party's Black and White ball
The lavish event puts together Tory politicians and prospective donors - but it seems that even they are feeling the tight grip of austerity on their purse strings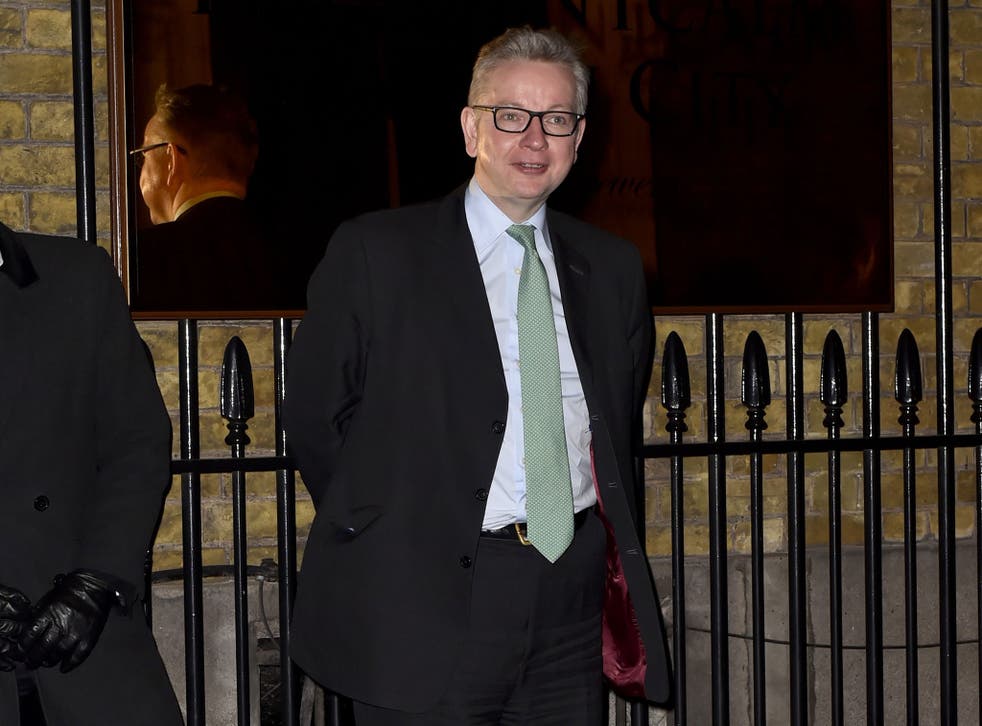 On Monday night, the Conservative Party held its most extravagant fundraising event of the year at a highly secretive location in the heart of London.
The Black and White ball, where tables of 10 cost donors up to £15,000, has provoked ridicule for its auction lots in the past. Here's what we learned from this year's event.
Someone paid £35,000 to walk about with Zac Goldsmith
Each year, the Black and White fundraiser includes an auction to raise money for the Tory party – described in his notes in the brochure by party treasurer Lord Lupton as "a fighting fund to keep Corbyn, Livingstone, Abbott and other long standing socialists from ever gaining a proper platform at Westminster".
The star lot appeared to be a day on the campaign trail with Tory London mayoral candidate Zac Goldsmith – which according to the Spectator went to a lucky donor for a mere £35,000.
If we were being cynical, we'd say the main appeal seemed to be the fact it would include lunch with Tory chair Lord Feldman and tea with Lord Dobbs, according to the Mirror, which obtained a copy of the auction brochure.
But access to ministers was much reduced
At last year's ball, the party was largely mocked for offering lots that included "shoe shopping with Theresa May and "an Iron Man endeavour with Iain Duncan Smith".
This year, the auction was apparently largely void of prizes that could be clearly linked to Cabinet ministers themselves.
That said, the ball itself offered plenty of "cash for access" to the most generous Tory backers. A table where you were guaranteed to speak to a Cabinet-level minister cost three times the £5,000 price-tag of a standard place.
As a result (?) the purse strings stayed tight
The general consensus of those who attended the event appeared to be that it was a bit of a failure, in fundraising terms at least, compared to previous years.
Last year was estimated to have raised around £3 million, but this time one anonymous guest told the Press Association: "It was all pretty low level items - no one bid very much.
"It was very dull compared to other years. There were no celebrities, it was hunting, shooting and fishing."
This chap met everyone
Not everyone left the event feeling disappointed, however.
Black and White regular Charlie Mullins, who founded the successful Pimlico Plumbers business in London, seemed to eschew the general secrecy surrounding the event and posted lots of pictures from inside The Brewery event space.
In an interview with the Standard this week, Mullins said he was regularly consulted by "Dave and George" when it came to Government policy on employment matters.
But no one else remembered anything from the night
Besides the Prime Minister, those attending included Sir Eric Pickles, Business Secretary Sajid Javid, Justice Secretary Michael Gove, Health Secretary Jeremy Hunt and Education Secretary Nicky Morgan.
But upon leaving the event, it seems no one was able to remember anything about what had gone on inside.
Citing another famous obfuscator, Mr Gove told reporters outside: "I'm terribly forgetful. Boris has this great phrase: 'Blessed sponge of amnesia wiping the slate of memory clean.'
He added: "I'm afraid that amnesiac sponge is always there for me.
Join our new commenting forum
Join thought-provoking conversations, follow other Independent readers and see their replies