Five Whitehall buildings held by wealthy businessmen now operating under Sharia rules
Properties leased on condition that they cannot host any activities not sanctioned by sharia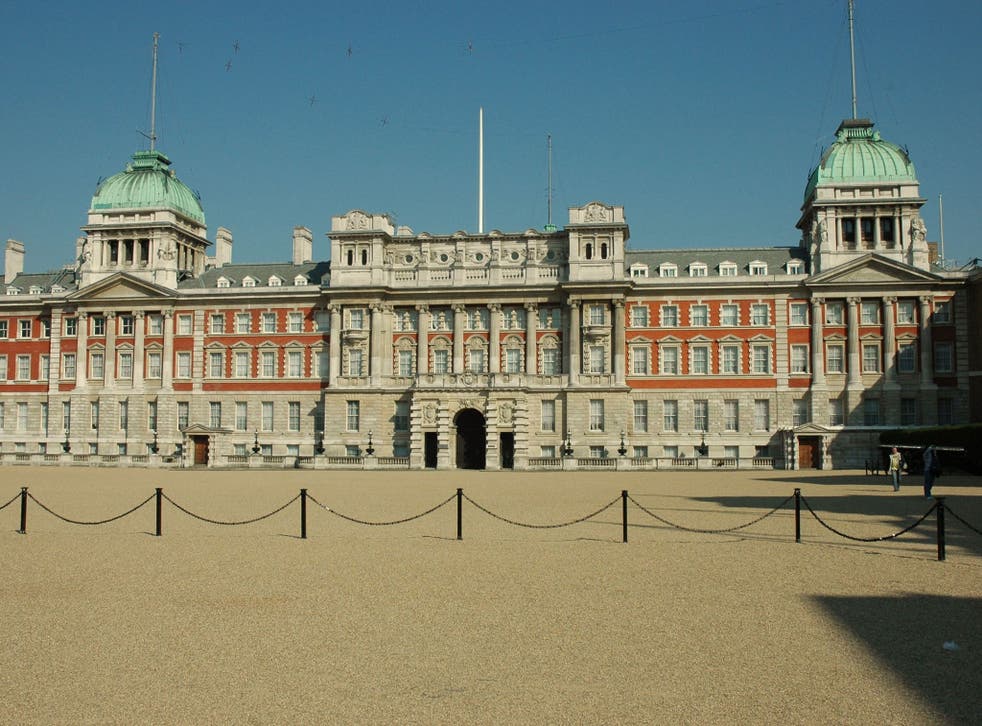 The historic Admiralty House and four other Whitehall buildings are now operating in accordance with some sharia rules – including a ban on alcohol – after they were used as part of an Islamic bond scheme.
The properties must comply with some aspects of sharia under the terms of special bonds known as sukuk, announced by George Osborne two years ago when the UK became the first Western country to issue them.
At least £200m of the sukuk bonds have been sold to investors in the UK and the major Islamic finance centres in the Middle East and Asia.
Under sharia, charging interest – or usury – is forbidden. So to allow Islamic investors to receive a return on their money, the sukuk bonds pay them rental income on certain buildings instead.
As part of the deal, the Government agreed that the nominally rented buildings would abide by certain aspects of sharia rules, so Muslim investors did not feel they were making money out of something they regard as immoral, such as a pub.
MailOnline reported that the buildings were "now governed by sharia law". And Andrew Bridgen, the Conservative MP for North West Leicestershire, told the website: "I do find it unbelievable government buildings are governed by sharia law. I don't see the bars as being an essential part of Parliament but it's the principle that matters. Most of our constituents will be absolutely amazed that the principle could ever have been authorised."
Sharia courts: Legal status in the UK

Show all 3
However, a Treasury spokesperson said: "This is not news. As the Government set out clearly in 2014, three government buildings are being used to underpin the Government's sukuk bond, Richmond House, 22-26 Whitehall and Wellington House. "The sukuk is issued under, and governed by, English law which applies at all times."
In 2014, the Government cited a number of organisations, including the Executive Shariah Committee of HSBC Saudi Arabia, as saying the bonds were "sharia compliant" but suggested potential investors should seek opinions from their chosen experts.
It was unclear which other aspects of sharia are being adhered to by the managers of the buildings concerned, but a government source said it had been agreed that serving pork in Richmond House would not affect the sharia compliance of the sukuk. "Alcohol being served hasn't arisen, as you would expect for a government building," the insider added.
In January, The Times reported that a plan to relocate MPs to Richmond House to allow refurbishment work at Westminster was meeting resistance because Richmond House was dry under the terms of the sukuk agreement.
The sukuk bonds proved hugely popular – the £200m scheme was over-subscribed 10-fold. In 2014, Chancellor George Osborne expressed the hope that it would boost London's standing as a global financial centre.
Join our new commenting forum
Join thought-provoking conversations, follow other Independent readers and see their replies