Former pensions secretary Rachel Reeves calls for overhaul of tax system
The Government is consulting on how to reform pension tax relief, criticised for being complicated, expensive and unfair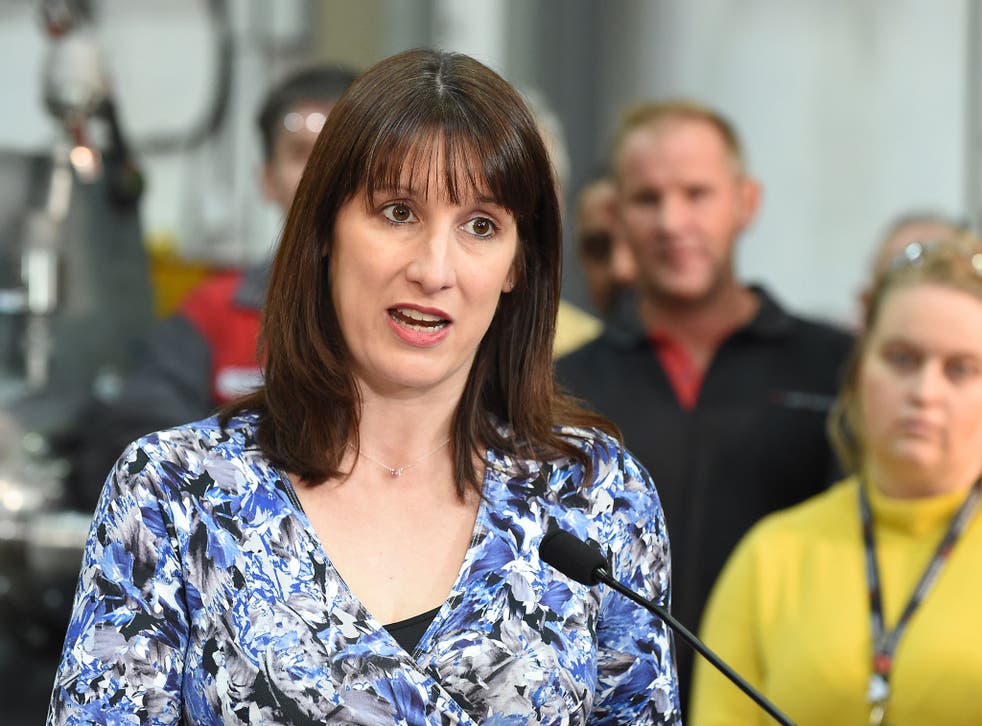 Rachel Reeves, the former shadow work and pensions secretary, has called for the UK's £34bn pension tax-relief system to be replaced by a "simple savings bonus".
Writing in The Independent on Sunday, Ms Reeves, who has been tipped as both a future Labour leader and a potential chancellor, said of her idea: "For every £1 that you put in – however much you earn – you would get 25p or 30p from the public purse. So, if you save £1,000 a year you get £250 or £300 to top up your savings, with annual and lifetime limits on what you can put in."
The Government has been consulting on how to reform pension tax relief, which has been criticised for being too complicated, expensive to run and unfair. The highest earners, on more than £150,000 a year, receive 14 per cent of all pension tax relief, while only 10 per cent goes to the poorest half of society.
Ms Reeves, who has been on maternity leave, refused to serve in Jeremy Corbyn's Shadow Cabinet, but will use her position on the Treasury select committee to push her idea ahead of the Budget. She pointed out that "Britain, more than most economies, remains addicted to debt," so the Government must make it more attractive to save.
"The fact is, savings matter. We worry about income inequality, but wealth inequality is greater and rising – with the wealthiest 20 per cent of households having a staggering 117 times more assets than the poorest 20 per cent. Part of the way to narrow this gap is through encouraging savings and changing the tax-relief system."
Ms Reeves, who is a former Bank of England economist, also wants the rules for Isas changed. Most of these demand a minimum contribution of £50 a month, which is too much for many families who have struggled since the financial crisis struck in 2008.
The Leeds West MP wants to see the minimum lowered. She also wants the introduction of technology that would help people save small amounts when they have a few spare pounds in their bank accounts.
Join our new commenting forum
Join thought-provoking conversations, follow other Independent readers and see their replies