Former Welsh Secretary David Jones denies involvement in 'poison pen' blog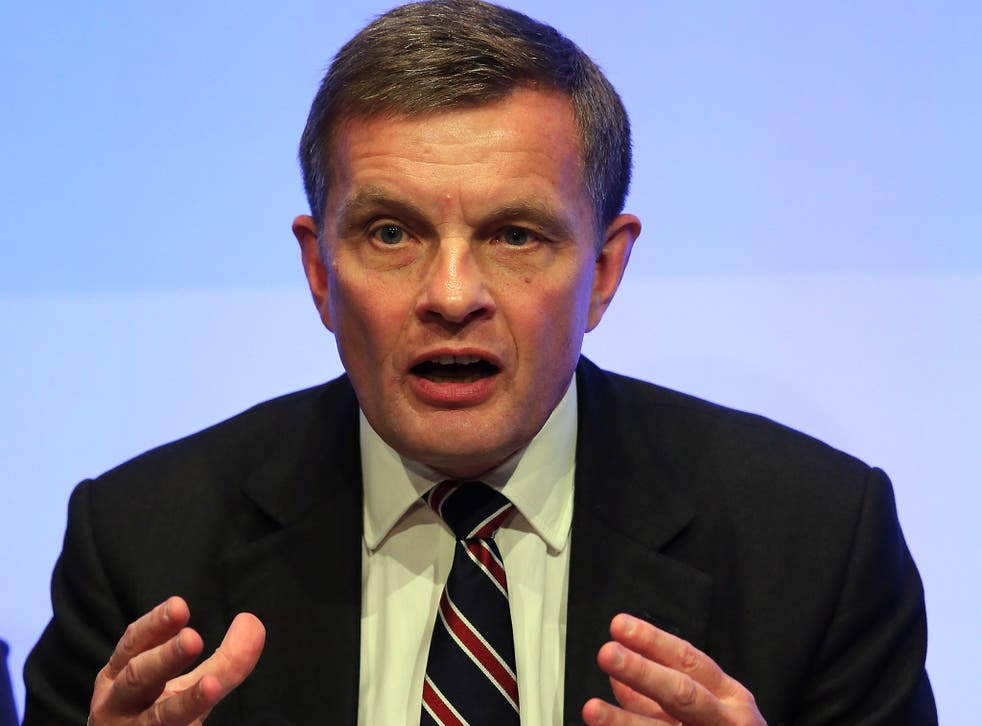 An anonymous "poison pen" blogger has opened up a rift in the Conservative Party in North Wales, forcing a former Cabinet minister to deny that he has any part in writing it.
David Jones, who until recently sat in the Cabinet as Welsh Secretary, and his Llandudno-based business partner, Dylan Moore, have both vehemently denied any involvement in the political blog "Thoughts of Oscar".
Their denials have been backed by a local businessman, Nigel Roberts, who has said that he was the sole author of the blog, which was closed down after it was attacked in the Commons by Tory MP Guto Bebb, who described as a "vicious and nasty local blog".
Mr Bebb accused the blogger of making "vitriolic" attacks on Darren Miller, a Conservative member of the Welsh Assembly, and on Glyn Davies, the Tory MP for Montgomeryshire, and others. "Such harassment of individuals in the public domain is an electronic replication of the poison pen letter of old, and has nothing to do with the principle of free speech," he said.
He also accused the site of publishing "libels" about him after he had visited Israel, and written an article accusing Hamas of provoking the Israeli bombardment of Gaza.
"My inbox was flooded with abuse and accusations of a very serious nature," Mr Bebb told MPs. "Some of the emails received were of the 'we know where you live' variety. All emails referred to the article printed by this anonymous website. With five children at home, I had no choice but to contact North Wales Police to highlight my concerns."
Unable to sue the blogger without knowing who he was, or persuade the police to take action, Mr Bebb said that he discussed the matter with a private detective, who had been hired by similarly-concerned constituents and who had traced the content of the blog to a house in Deganwy and a solicitor's office in Llandudno.
He told the MPs that the private investigator informed him with "absolute confidence" that Nigel Roberts and Dylan Moore were involved in compiling the blog. Mr Bebb added that a third individual was suspected of involvement, but did not name him. He also questioned the role of police officers who appeared to know the identity of the blogger, and said that he would "distraught" if it turned out that the blog was being protected by the police.
Afterwards, Mr Jones, who was Secretary of State for Wales from 2012 until July this year, said in a statement: "To address any perceived ambiguity in Mr Bebb's address to the House, I wish to make it clear that I was not involved in the authorship of the blog."
Mr Moore, a business partner of Mr Jones, also denied involvement and challenged Mr Bebb to repeat his accusations outside the Commons, where he would not be protected by parliamentary privilege from being sued.
A message on the website said: "I have contacted Mr Bebb today and advised him that the sole author of the blog is, in fact, me – Mr Nigel Roberts (as I am sure 99 oer cent of you knew anyway!). Mr Bebb says he doesn't believe me. However, that is the truth. No-one else has been involved in the production of the blog."
Join our new commenting forum
Join thought-provoking conversations, follow other Independent readers and see their replies